Is Wall-to-Wall Carpet the Right Choice for Your Next Design Project
As a designer or architect, you know your choice in flooring is an important one. There are countless resources chronicling the importance of paint choice and lighting—of course, these are important choices too—but perhaps the most important piece of the puzzle is your flooring.
With instant transformative abilities, your flooring, whether it being wall-to-wall carpets or other types of carpets, can make or break a project. Think about it; the floor is your first physical interaction with a space - it matters! On top of that, flooring often accounts for a major portion of your project budget. You need to be sure you're making an informed decision that your clients will be happy with for years to come.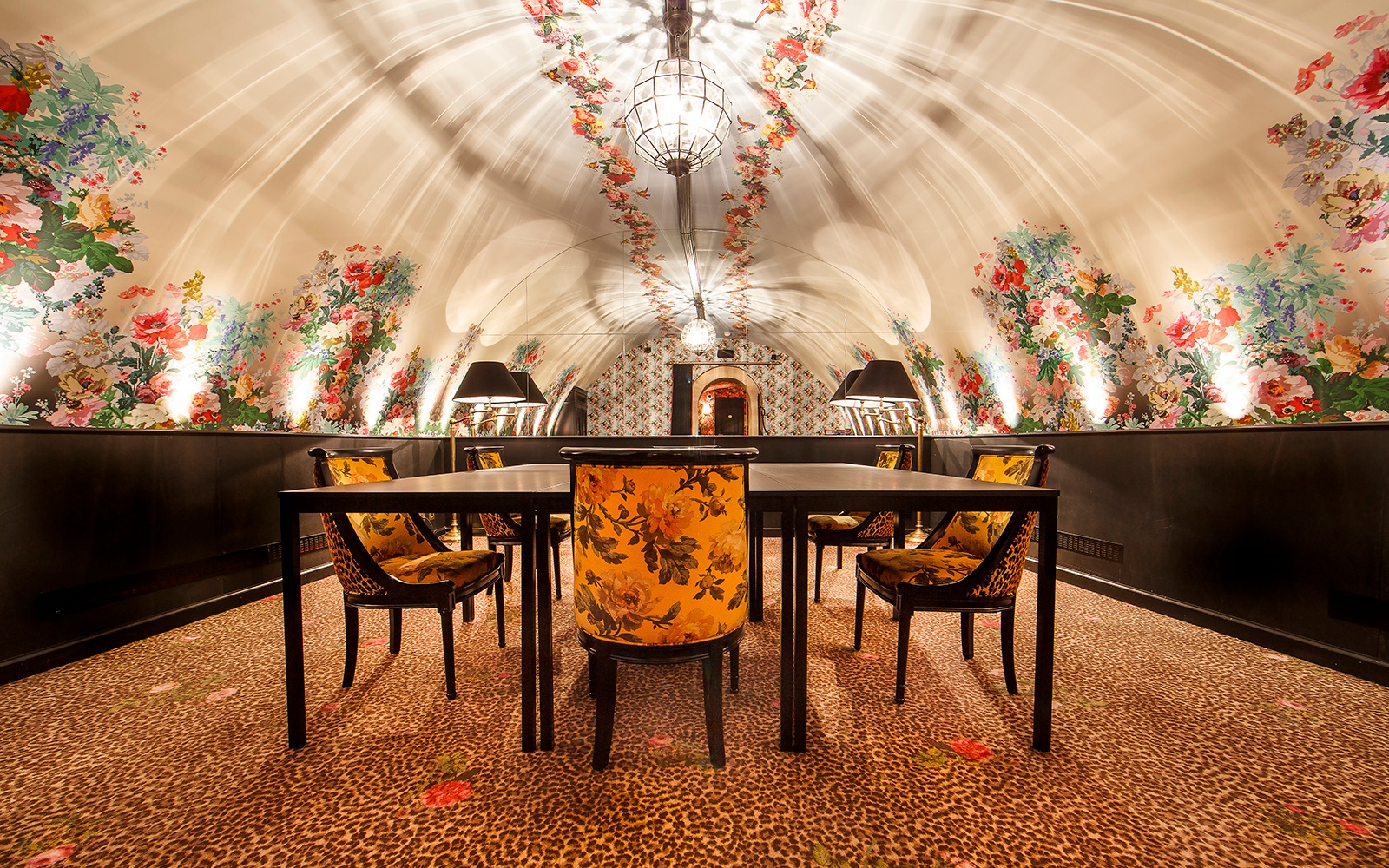 With wall-to-wall carpets, you won't go wrong. The advantages of carpets are many. For one, wall-to-wall carpets offer many practical benefits, such as superior comfort, attractive acoustic and thermal qualities as well as greater safety compared to hard surface alternatives.
Above this, though, wall-to-wall carpets can be a vehicle for expression. Carpet design can be likened to storytelling. Through your carpet selections and the way you employ them, you set the mood of a space, creating an environment that tells occupants how a space should be used.
Your selection of wall-to-wall carpets and accompanying carpet backing - the padded underside of your carpet - can affect the look, feel and sound of a space. The colours, patterns or custom designs of your wall-to-wall carpet support your unique story.
Here are just a few examples of just how a wall-to-wall carpet can affect the atmosphere of a space.

1) FIFA and Coca-Cola using wall-to-wall carpeting to reinforce a brand image: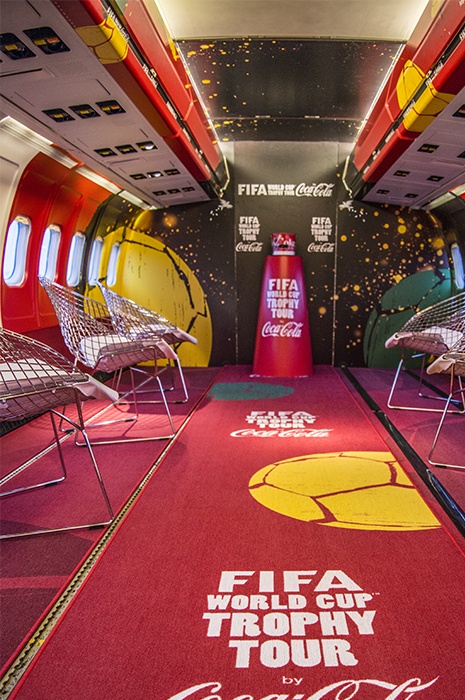 2) It can express the personality of a space. This example is from a wall-to-wall carpet used in a hotel lobby.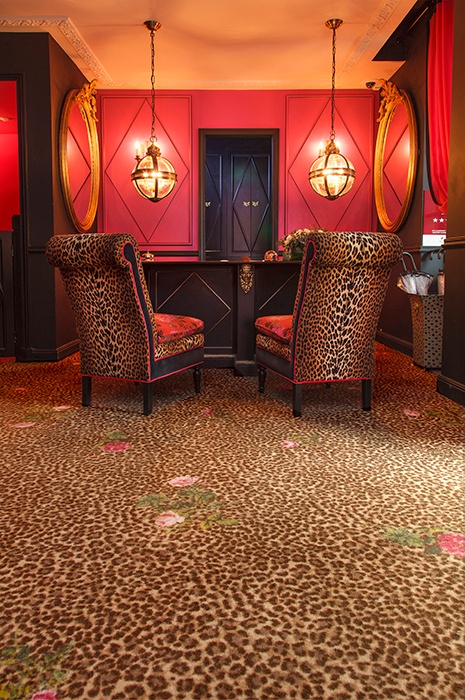 3) It can even allude to the history of a space: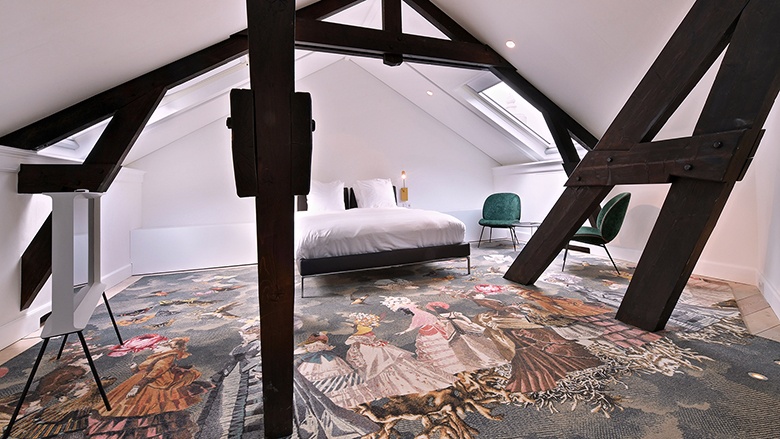 And there is no better way to do this than with a high-quality wall-to-wall carpet. The following guide will teach you everything you need to know about wall-to-wall carpets and how to use them in your next project. Enjoy!
What is a Wall-to-Wall Carpet?
Wall-to-wall carpets, also known as "fitted carpets" or "broadloom carpets", is a type of carpeting which covers a given space in few pieces – or even one single piece – as opposed to several pieces laid out to create your flooring. This is what creates the seamless look for which wall-to-wall carpeting is known. Wall-to-wall carpets can be designed to stick directly on subfloors, but more often, they're laid on underfelt over the substrate flooring and attached using small tacks.
Wall-to-wall carpeting earns its title from the way it's manufactured: in long, wide rolls of carpets. Often thought of as the high-quality solution, wall-to-wall carpets works best for projects with big design ambitions or for large floor surfaces.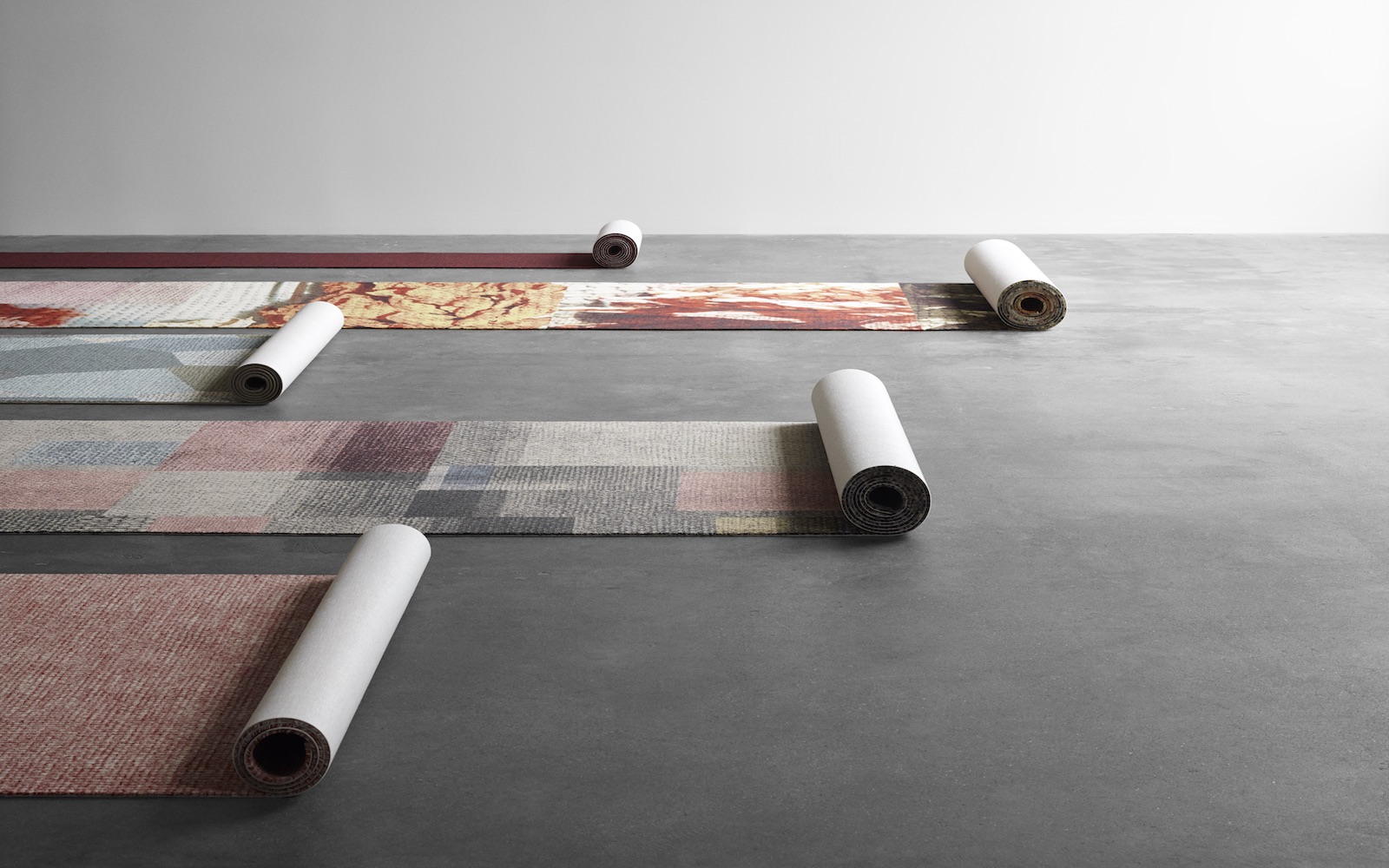 With a wide variety of qualities to choose from - which differ in fibre type, construction and price - as well as a number of carpet backing options - which vary in acoustic properties, comfort, durability and price - it's not hard to find wall-to-wall carpets that will meet the needs of any project.
Benefits of wall-to-wall carpets
Some of the many benefits of selecting wall-to-wall carpets for your next project are:

Style versatility
Choosing wall-to-wall carpeting opens up a lot of doors when it comes to styling your carpet. For one, choosing wall-to-wall carpets will give you the largest selection of colour and pattern standards to choose from.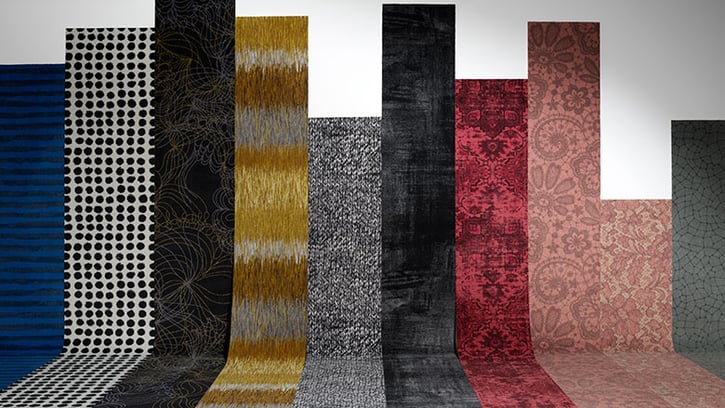 Further, wall-to-wall carpets will give you the greatest freedom when creating custom designs, as there are no modular requirements or unsightly seams that will interfere with your design. When it comes to designing your wall-to-wall carpet, the options are seemingly limitless.
Unmatched plushness
Selecting wall-to-wall carpeting means gaining access to a wide variety of different carpet backing and yarn options, allowing for a degree of plushness other options simply can't offer. This is attractive, not only for underfoot comfort but also because it reduces back pain from standing and absorbs the impact of foot traffic, allowing the fibres to look better and last longer.
Wall-to-Wall Carpet vs. Carpet Tiles
When selecting a carpet, many designers spend their time on choices, such as colours or patterns. These are definitely important decisions too, but prior to making these decisions, you should be considering what type of carpet best suits your project. For a deep dive into this area, see our article "Carpet Construction and What to Consider."
Generally speaking, you have two options to choose from: Wall-to-wall carpet, or carpet tiles. There is no one correct choice between the two, but your budget and the needs of your project will determine which choice is right for you.
Wall-to-wall carpets: the luxury choice
Wall-to-wall carpeting is the superior offering with regard to quality and design versatility.
If your project requires custom designs or large-scale patterning, wall-to-wall carpets are certainly the option you'll want to go with.
With its seamless finish, wall-to-wall carpeting grants you a high degree of creative freedom if you decide to go with a custom design. Only the bounds of the space you are designing and your imagination set the limit.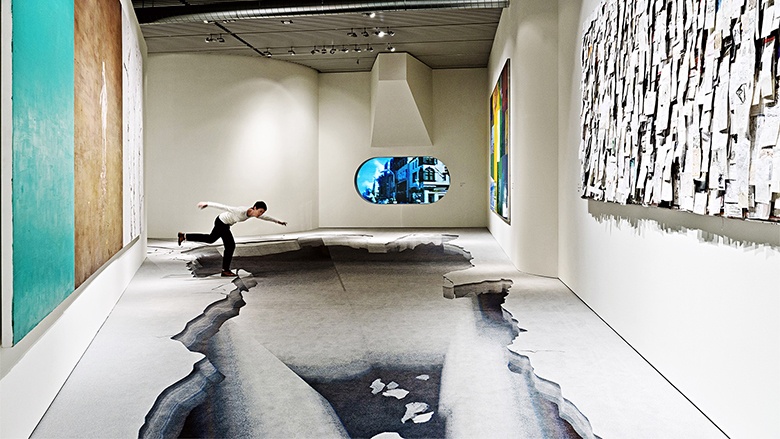 Further, wall-to-wall carpets can achieve a superior underfoot feel to carpet tiles. This is because of the plethora of different carpet backing options and yarn types you can choose from with wall-to-wall carpets that simply aren't available with pre-backed carpet tiles.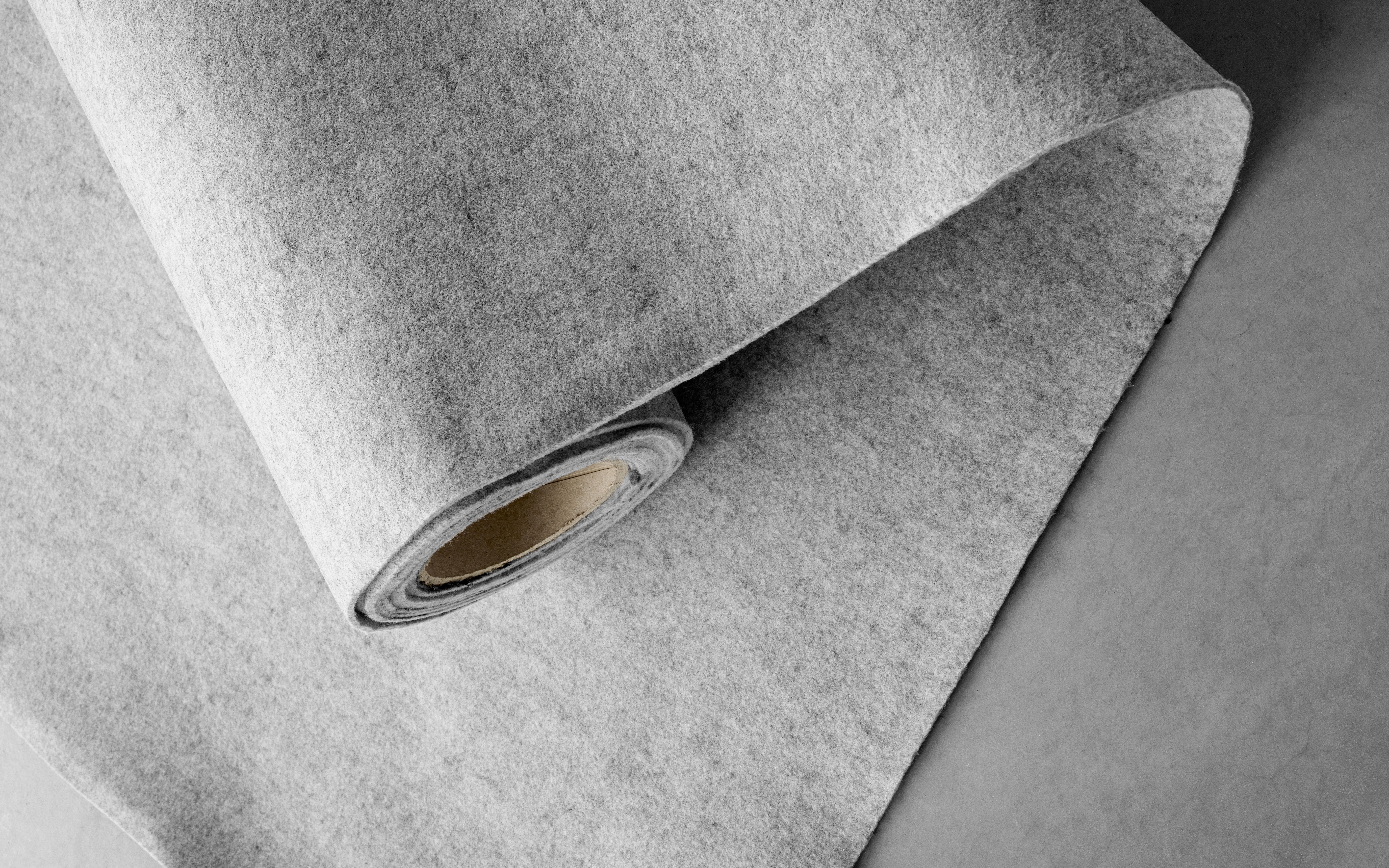 The downside of wall-to-wall carpets, however, comes in the installation phase. Installation of wall-to-wall carpeting, if not properly planned out, can be more demanding and time-consuming than that of carpet tiles. Further, the waste produced in the process is greater. This is because a wall-to-wall carpet is printed on large roles. Fitting the carpet into a defined space involves cutting away excess fabric, which creates waste. You should expect a waste from around 5-25 %.
The good news is, proper planning and training on the part of you and your carpet installer can keep the waste of wall-to-wall carpets to a minimum.
Carpet tiles: the cost-effective choice
Carpet tiles are small swatches of carpet that can be installed and combined in many versatile ways. Often referred to as "modular carpet," carpet tiles are often square, but manufacturers such as ege also offer them in a variety of shapes. They're a cost-effective solution and are quicker and easier to install.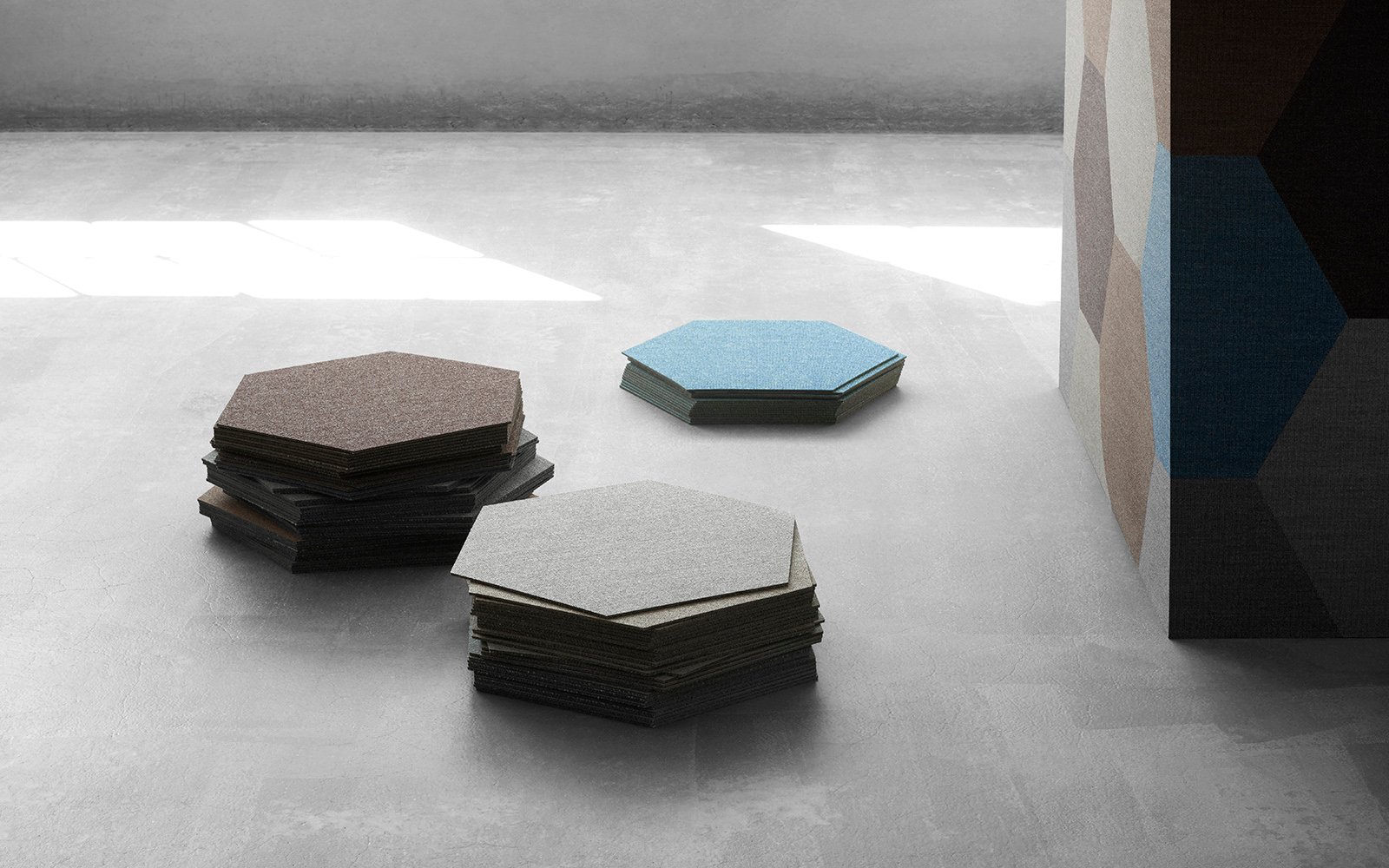 Because of their modularity and small size, they also generate less waste during installation - only 1-3 % - but further, are easier to replace when an individual tile is destroyed or stained.
You'll want to go with carpet tiles if maintenance, cost and timeframe are primary concerns for your project.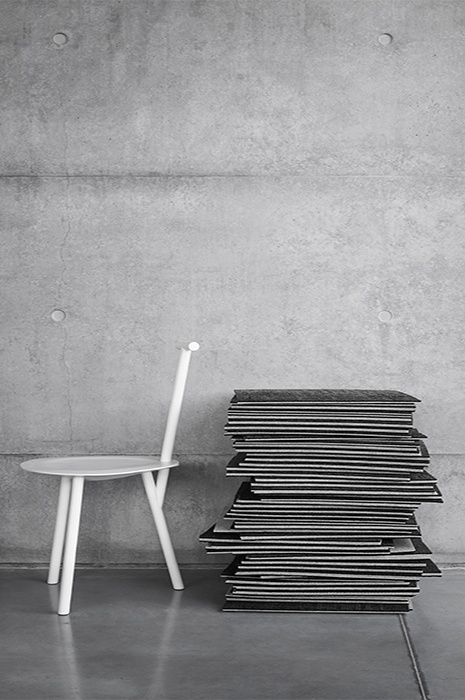 Carpet tiles aren't without their downsides, though. For one, even when installation is executed perfectly, you will always be able to see the seams between tiles. If your objective is to achieve the look and feel of a single piece of flooring, carpet tiles probably aren't the right choice. Further, because carpet tiles have pre-attached carpet backing, they lack the plush comfort certain wall-to-wall carpets have to offer.

Recent technological advances, however, have enabled carpet tiles to appear more seamless and have given designers more options for designing with them. While they don't always fit the needs of more complicated or high-end projects, carpet tiles can very often be an attractive option for mid-range or less complicated projects.

If you think carpet tiles might be the right choice for your project, we recommend you consult our comprehensive guide on carpet tiles.

Let's take a moment to recap: wall-to-wall carpets vs. carpet tiles

Wall-to-wall carpets are a must for large-scale patterning or custom designs.

Wall-to-wall carpets generally have that extra touch of quality that you can feel when walking on them and see when looking at the seamless surface.

Carpet tiles offer ease of installation, saving time and money. Though certain qualities of wall-to-wall carpeting have comparable prices

Carpet tiles are a good option where regular maintenance is of great concern
Designing Your Wall-to-Wall Carpet: Factors to Consider
Now that you understand a little bit more about carpet type, let's take a look at the other carpet properties you should consider: carpet construction, styles and fibres.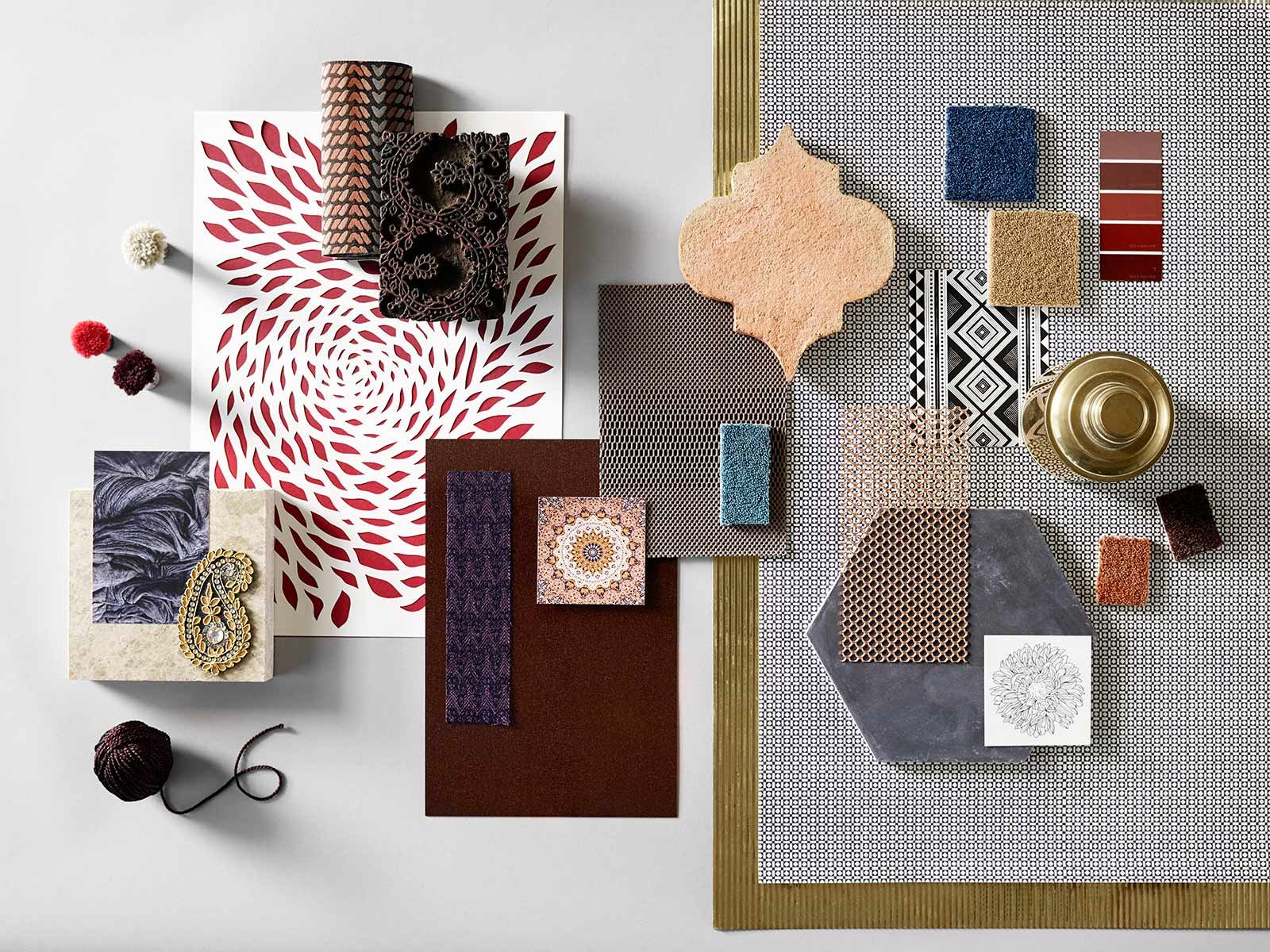 Wall-to-wall carpet construction
First, you'll want to consider your wall-to-wall carpet construction. Generally speaking, you'll choose between three options: tufted, woven or needle punched carpets. While the overwhelming majority of wall-to-wall carpets are tufted, it's useful when making your selection that you understand your options.
Tufted carpets
Tufted carpets account for 95 % of all commercial wall-to-wall carpets on the market and with a fast production time, lower price and a large variety of different designs, it's no wonder. Tufted carpets are applicable to most projects, but when superior quality and endurance are of top concern, they might not be the best option.
Woven carpets
Woven carpets - or carpets produced on a loom - were the only option on the market a little less than 70 years ago. While technological advancement has provided us a sea of other options, woven carpets are still selected today because of their superior quality and durability, particularly with natural materials. Woven carpets are a good choice for a high-end project.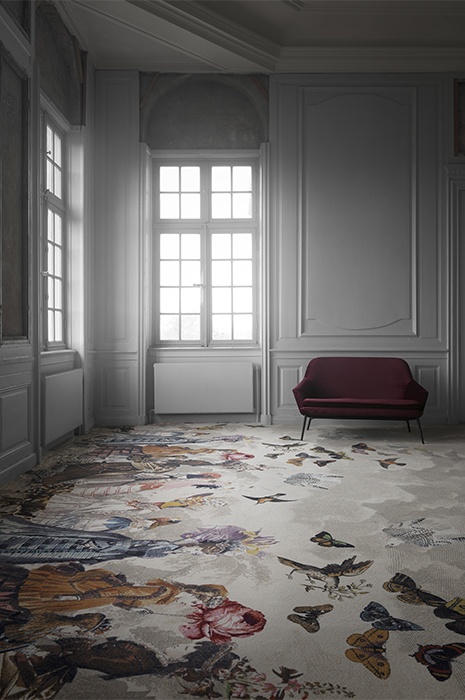 Needle punched carpets
Needle punched carpets, most often used for things like entry mats, are colourfast, dry quickly and are resistant to sunlight and fading. While practical, they lack versatility with regard to look and feel. For this reason, we don't recommend them for general use.
Wall-to-wall carpet styles
Beyond carpet construction, another factor that can impact upon the look, feel and performance of your wall-to-wall carpeting is carpet style. Below, we'll take a peek at two main styles: cut pile and loop pile. While there are a number of variations within these two styles, this overview will be enough to get you started. For a more in-depth look, check out our carpet glossary.
Loop pile
Loop pile carpeting achieves a soft and smooth look and feel, through looping yarn. With loop pile carpeting, you can combine higher and lower loops to play with texture and pattern.
Cut pile
Cut pile carpets achieve a more formal, or luxurious look and often appear darker than loop pile carpets comprised of the same yarn type. Cut pile wall-to-wall carpets are created by cutting yarn loops to create an upright pile.
Cut and loop pile

Cut and loop pile carpets, made up of a combination of cut and looped yarns, allow for sculptured effects - such as squares or swirls - and a wide range of patterns and styles.
Wall-to-wall carpet fibres
Finally, you'll want to consider the kind of fibres your wall-to-wall carpet is made of. While wall-to-wall carpets are often made up of some sort of blend, understanding the basics of fibre type can help you better understand the qualities you can expect of a blend.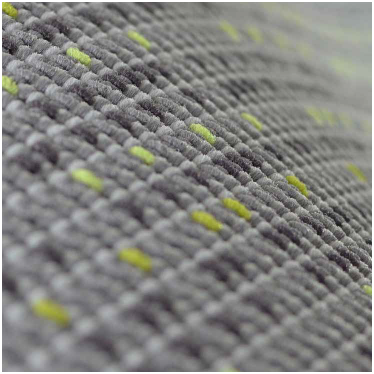 Below we'll take a look at a few of the more popular fibre options. You can find more in our carpet glossary.
Wool
Wool is generally considered a pricer option. It's a natural fibre, known for being strong, stain resistant and incredibly luxurious. Soft yet dense, wool provides the utmost in comfort, but also maintains reliable structural integrity. Due to its cream colour, wool has a more understated look than fibres, such as nylon.
Polypropylene (Olefin)
Polypropylene is a synthetic fibre with a similar appearance to wool. It shares similar stain-resistance properties with wool and is highly resistant to fading, but is lacking with regard to durability.
Nylon
Nylon is the more cost-effective option for your wall-to-wall carpet. A polymide, nylon, is known for resilience, durability and comfort. Nylon is static-free, resistant to staining and maintains its fibre height very well. As such, it's not hard to understand why it's such a popular option. Nylon is easily identifiable by its sharper, glossier finish.
Polyester
Polyester, also known as a less expensive option, is another kind of synthetic fibre. Rather versatile, polyester has a long history of being used in carpet manufacturing but is generally considered to be a lower-quality choice, compared to nylon. Technological advancements, however, have increased the fibre's durability to an extent.
Recycled materials
Fibres made from recycled materials, such as fishing nets and other forms of industrial nylon waste, are increasingly gaining in popularity. Generally thought of as a mid-range price option, recycled materials are a sustainable, durable and attractive option if you want to improve your environmental footprint with wall-to-wall carpeting.
Considering Acoustics When Designing Your Wall-to-Wall Carpet
A major consideration for many projects is acoustics. For projects such as offices, restaurants, school, hotels, etc., acoustics are a top concern. With its natural sound absorptive properties, wall-to-wall carpets are a great choice when it comes to cutting down on noise.
The acoustic performance of a carpet, though, is also dependant on the padding, or carpet backing used beneath it. Here at ege, we even offer an acoustic-optimised carpet backing. For projects where sound absorption is a main concern, it is important that you ask your carpet manufacturer or supplier about acoustic properties and consider the following:

Wall-to-wall carpet can be paired with heavy-duty carpet backing, namely, acoustic-optimised carpet backing to bolster sound absorption properties.

The more permeable the carpet backing, the higher the noise reduction coefficient (NRC).

Cushion underlays with greater thickness and

higher weight

also improve the NRC.
For a more in-depth guide on how to optimise for acoustics, make sure to read our guide, " Improving the Sounds of the Room."

Sustainability and Your Wall-to-Wall Carpet

Another consideration becoming increasingly important is sustainability. More and more, we hear of clients requesting that architects and designers incorporate sustainability into their projects. If sustainability is an important consideration in your project, you'll want to choose a carpet manufacturer that considers and actively addresses their environmental impact.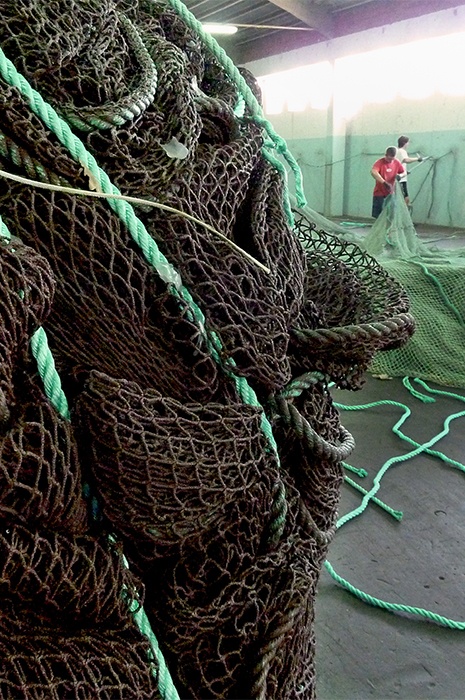 Ege, for example, offers the ReForm concept, a sustainable wall-to-wall carpet selection that with many available patterns does not compromise on design.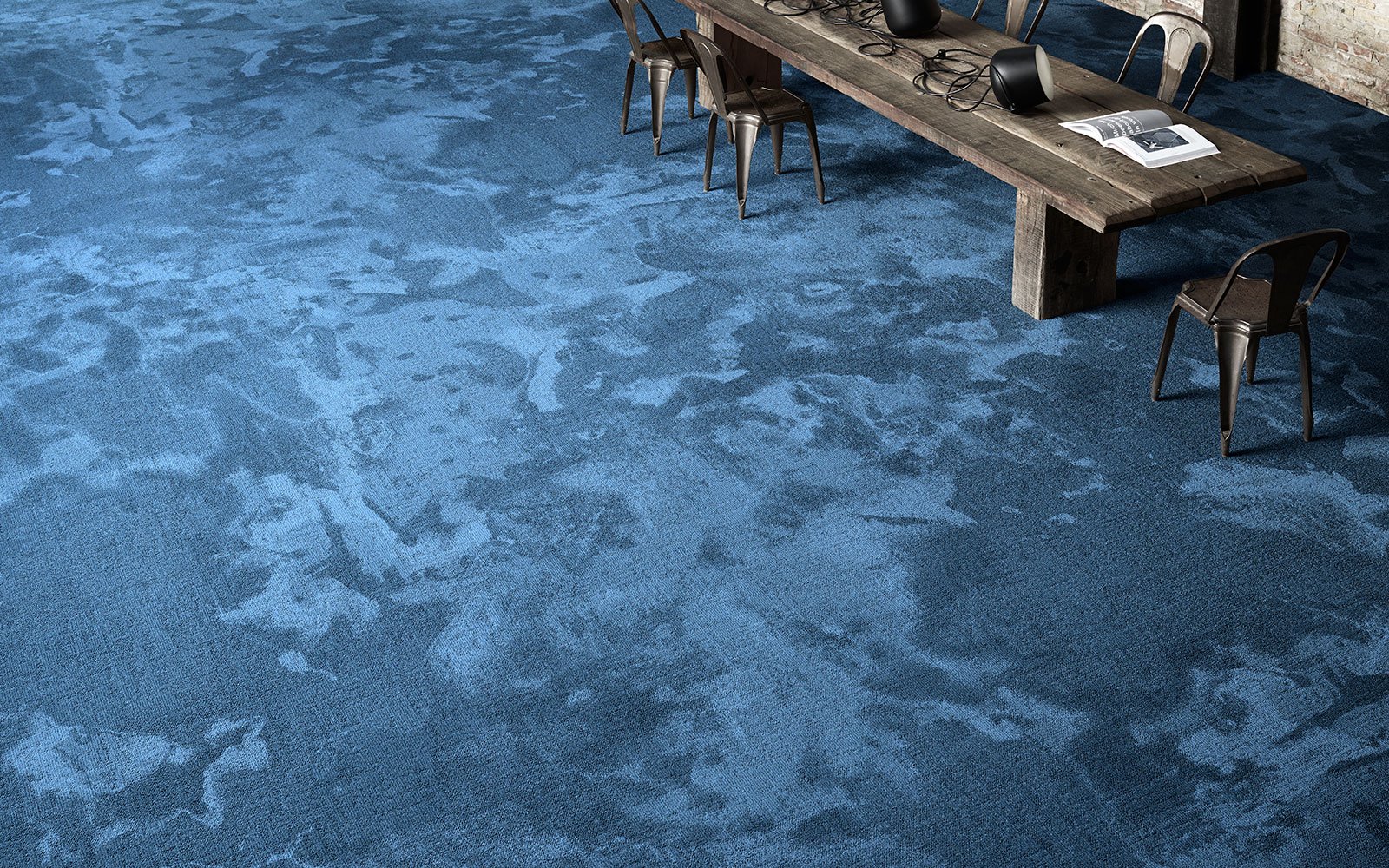 Further, ege offers the Rawline Scala Broadloom collection in 11 designs and 5 colours.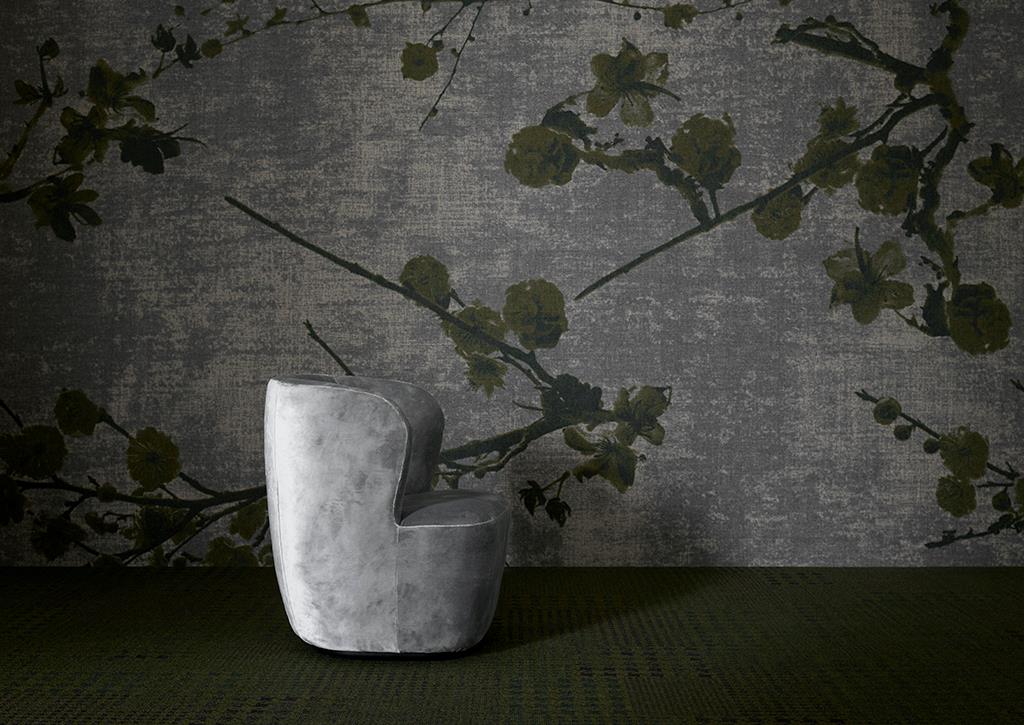 The ReForm concept and Rawline Scala Broadloom collection utilise ECONYL®-yarns - made from recycled fishing nets and other industrial nylon waste - and Ecotrust backing - made on recycled water bottles, converted into soft but durable felt. It is also possible to use ECONYL®-yarns and Ecotrust backing in a number of the other collections ege offers.
If sustainability is important for your project, we recommend you check out our article "11 Things You Need to Look For When Talking Carpets and Sustainability" and see the additional ways ege addresses sustainability across their product selection.
How to Select Wall-to-Wall Carpet for Your Next Project
Now you understand the many factors you need to take into account when designing your wall-to-wall carpet. Ultimately, though, your selection and how you prioritise these factors depends on the nature of your project. For example, in office spaces, acoustic properties might be your top concern, while if you're designing for a hotel, your top concern might be luxury.
Wall-to-wall carpets for hospitality projects
Whether designing for hotels, restaurants, bars or clubs, designing for the hospitality industry means designing for experience. Designing for hospitality means captivating patrons from the moment they enter - and what better way to do this than by designing the surface or carpet they step on to.

Ege's Highline concept is a great choice for hospitality projects looking to utilize the many benefits of wall-to-wall carpets. With 9 different tufted qualities and 7 carpet backing options - for sound absorption and increased comfort – Highline seems to have a wall-to-wall carpet option for every hospitality project.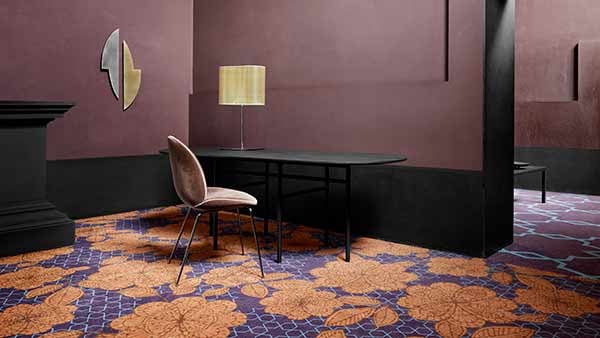 Of course, each hospitality project is different. In a five-star hotel or expensive restaurant, for example, a high-quality, custom designed wall-to-wall carpet is probably your best bet. For a more casual space, a custom design might not be necessary.
For a restricted budget or more casual hospitality space, ie a bistro, pub, or club, the Highline concept offers 2,000+ ready-to-produce wall-to-wall carpet designs from the Express Collections.
For a bit more exclusivity, our designer collections - in collaboration with renowned designers, such as M. Christian Lacroix and Tom Dixon - could offer a great solution.
Get inspiration from some of our favourite projects with hospitality carpets in the hospitality section of The Urge to Explore Space blog and check out our comprehensive guide on
hospitality carpets to learn even more!
Wall-to-wall carpets for office projects
Designing wall-to-wall carpets for offices can be tricky. A top priority, of course, is creating an attractive acoustic environment. This is especially important in open office plans, where excessive noise can impede productivity. For many offices, though, designers are going beyond the functional and are even using wall-to-wall carpeting to increase brand awareness - as a means to increase morale and align goals.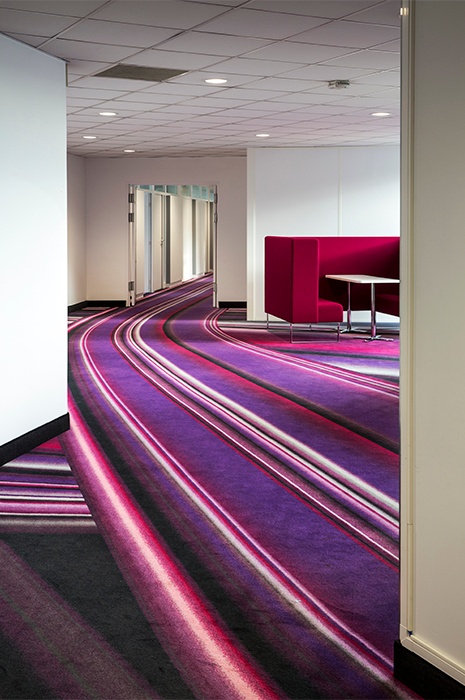 Further, wall-to-wall carpets for offices can be used as a cue to employees on how the space should be used, delineating break-out areas or facilitating wayfinding. Google's European headquarters, for example, features different carpet zones with specific moods and uses, in order to stimulate innovation.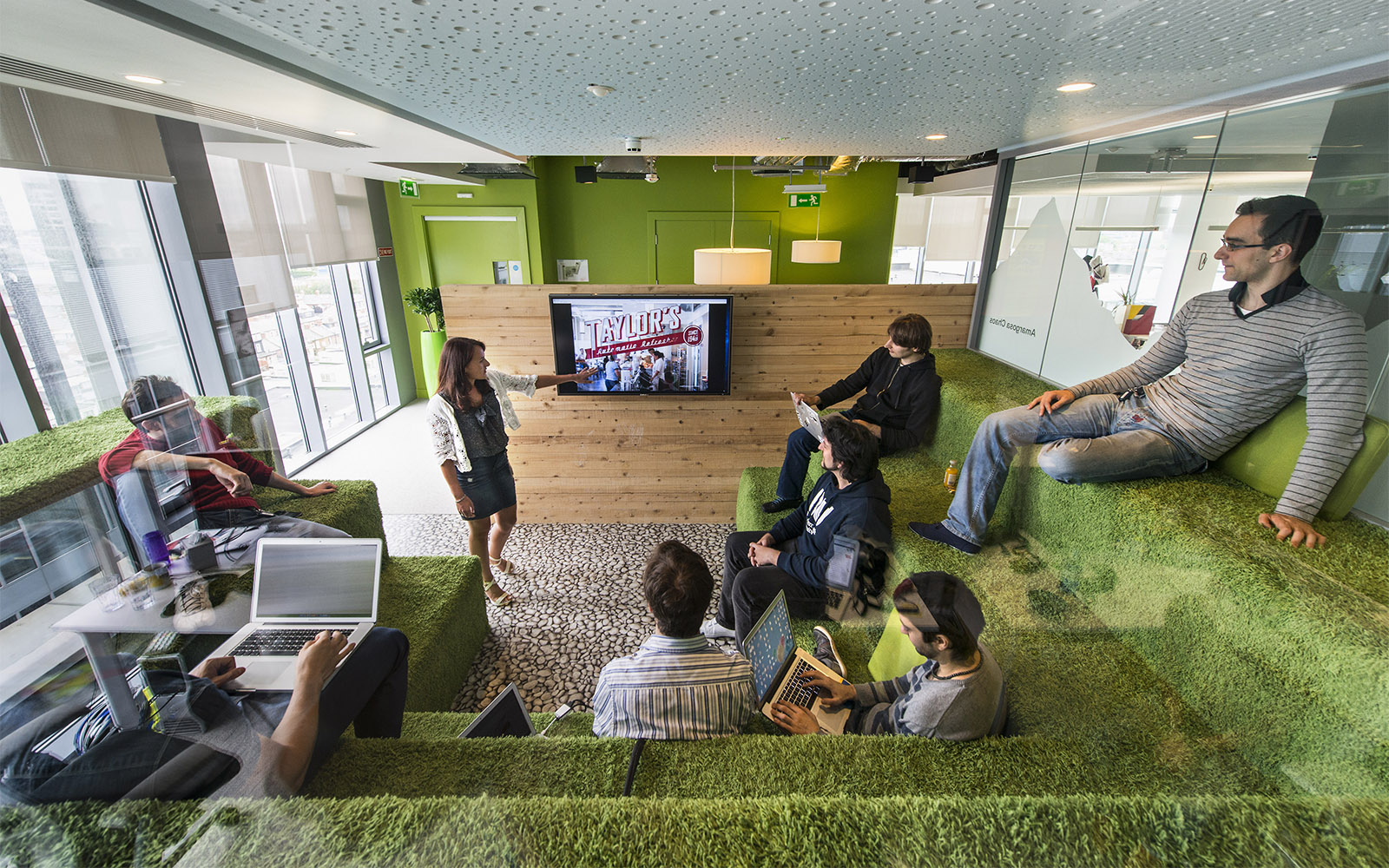 Ege's Epoca concept is a great wall-to-wall carpet solution for modern office design. Highly durable and deeply rooted in Scandinavian minimalism, the concept offers a wide selection of standard colours and the possibility to customise. While prices vary within the Epoca concept - depending on yarn amount, quality, etc. - generally speaking, the wide variety of colours will cost you a bit more but you'll also get a top quality wall-to-wall carpet.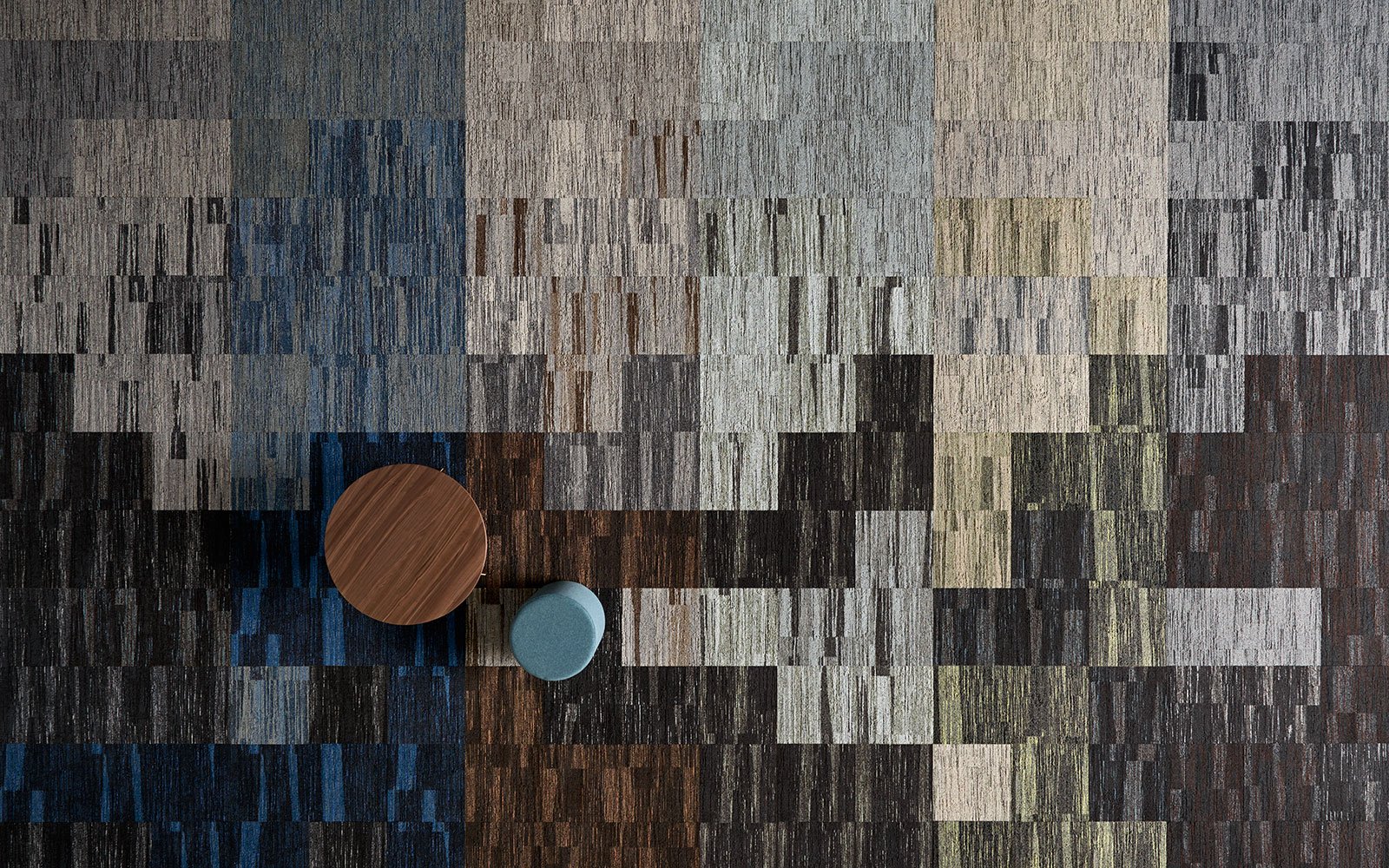 An alternative option is ege's Una concept. The Una concept is comparable to the Epoca concept but less expensive. With the Una concept, the wall-to-wall carpets are based on pre-coloured yarns, meaning there are fewer colour variants and customisation is not possible. The high durability and great value of Una carpets, however, make them a very popular choice for office projects.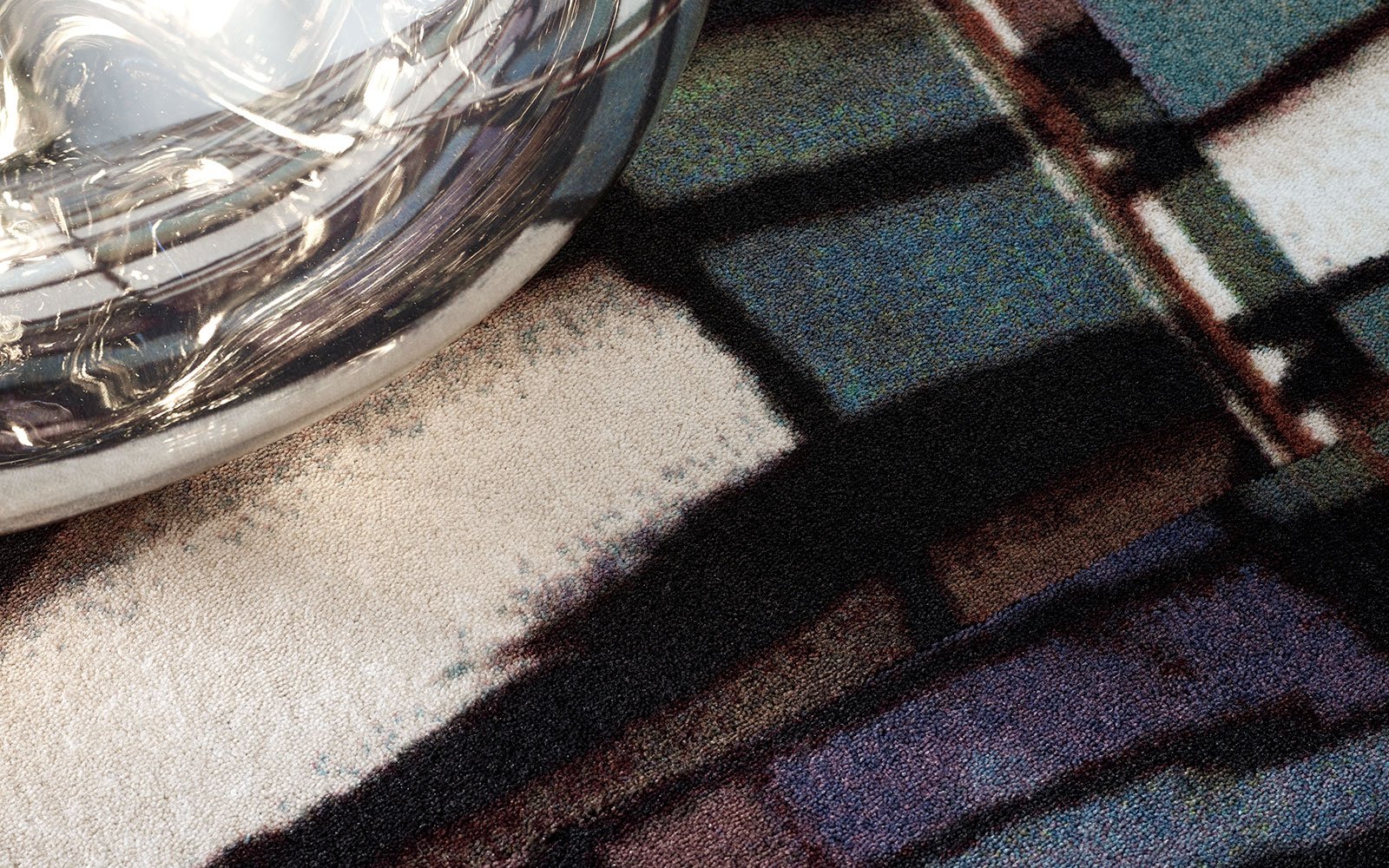 Get some ideas for your project from the office carpets section of the Urge to Explore Space Blog. For more information on how to select and design a carpet for your office project, check out our comprehensive guide on office carpets.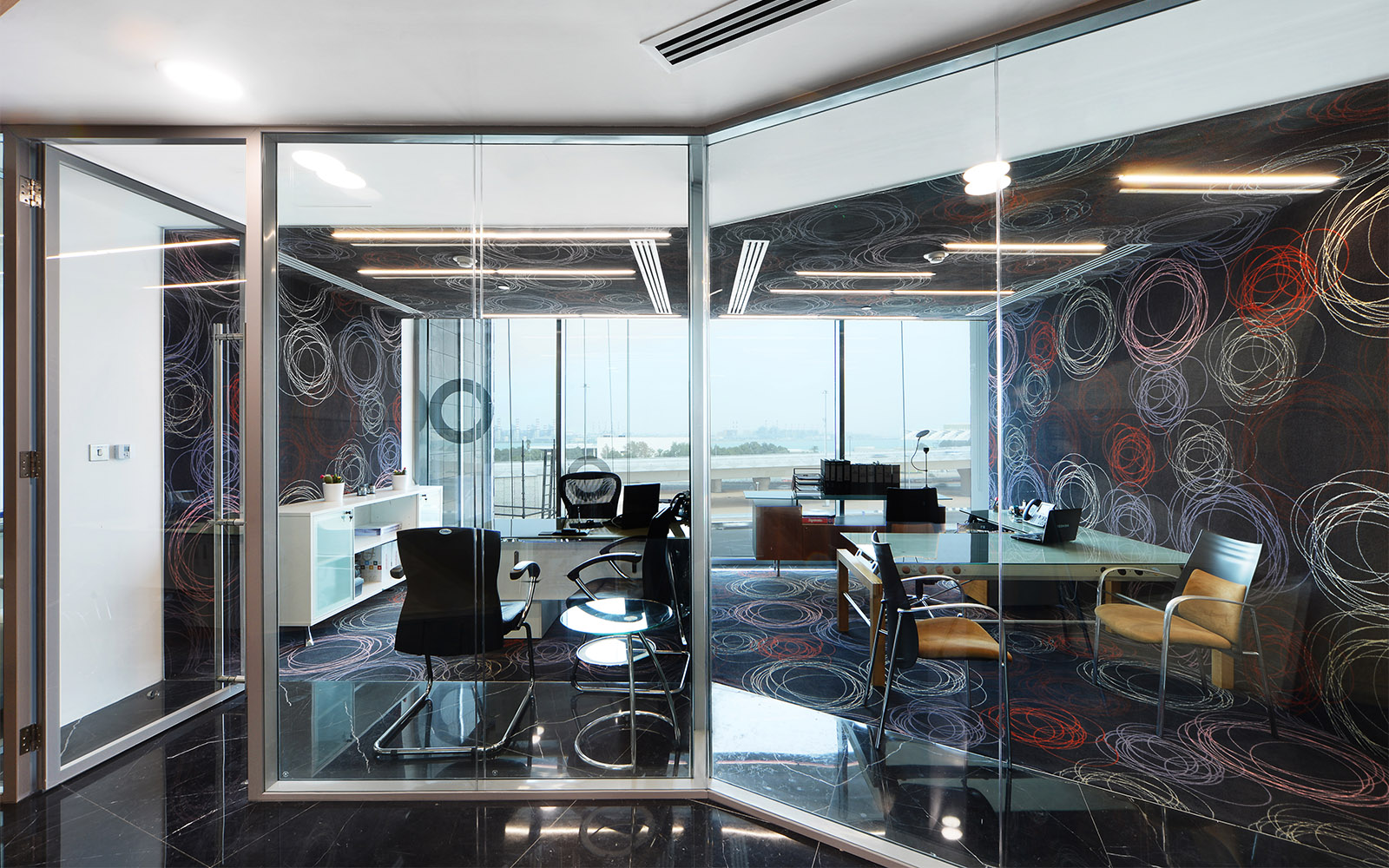 Understanding Wall-to-Wall Carpet Certifications and Classifications
So now you understand the properties you require of your wall-to-wall carpet, but how do you know how different carpets measure up? You'll want to look to the certifications and classifications your carpet of choice holds to ensure it's up to proper standards. Let's take a look at the ones that will likely be most relevant to you:
EN 1307
EN 1307 is a European standard that rates a carpet's long-term appearance retention. Carpets certified in accordance with EN 1307 undergo a test to categorise carpets in terms of usage class and differentiate between domestic and commercial classifications.
EN 1307 commercial classifications

Class 31: Moderate usage. Suited for areas with light traffic.

Class 32: Normal usage. Suited for most commercial projects. Recommended for areas with high but not extreme amounts of traffic.

Class 33: Heavy usage. Suited for areas with very high amounts of traffic. For projects where expected spilling or soiling is anticipated, this class is highly recommended.
Vettermann Drum test: ISO 10361

To be certified in accordance with ISO 10361, a carpet will undergo the Vettermann Drum test, which rates a carpet based on the amount it changes due to heavy foot traffic. The test provides results on a 1-5 scale, with 1 being a heavy change and 5 providing no change.
Other classifications and tests for carpets

Fire classification - The slower a fire spreads, the greater the chance occupants can make it to safety. Under European standards, two fire and smoke tests are required. For added safety, many carpets are treated with flame retardants or have incorporated flame retardant fillers.

Colour fastness - Colour Fastness denotes a carpet's resistance to colour fade. Performance is rated on a 1-5 scale with 5 being the best.
Light reflectance Value - The light Reflectance Value is the percentage of visible light reflected to the light of the human eye. This value impacts the look of your final project. Keep in mind, light-coloured carpets reflect a greater portion of light and require more maintenance.

ISO 354 - Measures a carpet's acoustical absorption.
Take note of these important symbols upon carpet selection

In most European countries, this symbol is required for a carpet to be used in an escape route:

This carpet has been permanently tested for castor chairs:

This carpet is suitable for stairs:

This carpet is permanently anti-static:

This carpet is suitable for heated floors:

For a more in-depth look at carpet compliance, see our article, "Understanding Properties, Certificates and Classifications." If you question whether the carpet you've selected is in compliance with local laws, or if you want more information about it, please don't hesitate to contact us. We're happy to assist you, or direct you to the appropriate person to contact.
Wall-to-Wall Carpet Trends and Design Inspiration
With new knowledge about carpet types, properties, the parameters that affect your specific project and how to ensure they're tended to, it's time for you to get some wall-to-wall carpet design inspiration. With all the impressive wall-to-wall carpets designs out there, we have a feeling this won't be a problem.

Wall-to-wall carpets have experienced a resurgence in popularity. Designers are using carpets as the anchor of their design, building out around it. While hard surfaces were once a must for high-end design, we see more and more that designers are trading in wall-to-wall carpeting for the colour, comfort and warmth that carpet can provide.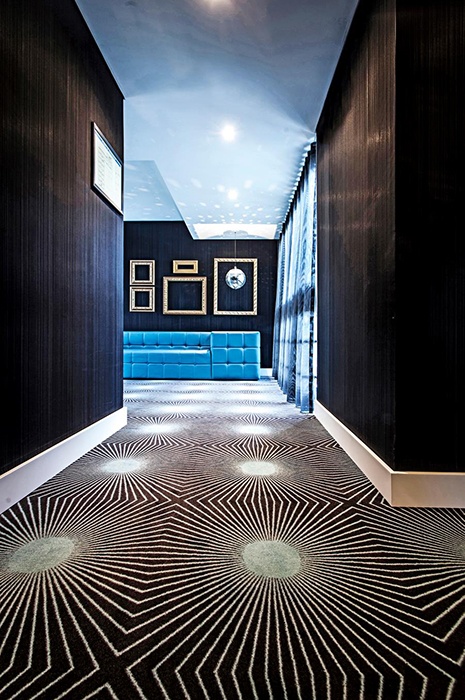 Want to make your project pop? Or just want more wall-to-wall carpet design inspiration? Check out three wall-to-wall carpet trends that are changing the way designers use carpet and four new design trends to watch for. If you're feeling really creative, check out these unexpected ways to use carpet.
Getting Ready for Your Wall-to-Wall Carpet Project
You now have all the information on hand to pick out a great wall-to-wall carpet that fits your needs. You may even have a specific carpet in mind already, but what do you need to do before you're ready for installation?
This next section will walk you through the steps you should take from before you place your wall-to-wall carpet order, through preparing for the installation. Keep in mind, a great wall-to-wall carpet project is the result of thorough communication between project planners, suppliers, clients and floor fitters.

Fret not, though, we can assist no matter where you are in the journey. From general questions to custom design ideas, don't hesitate to contact us.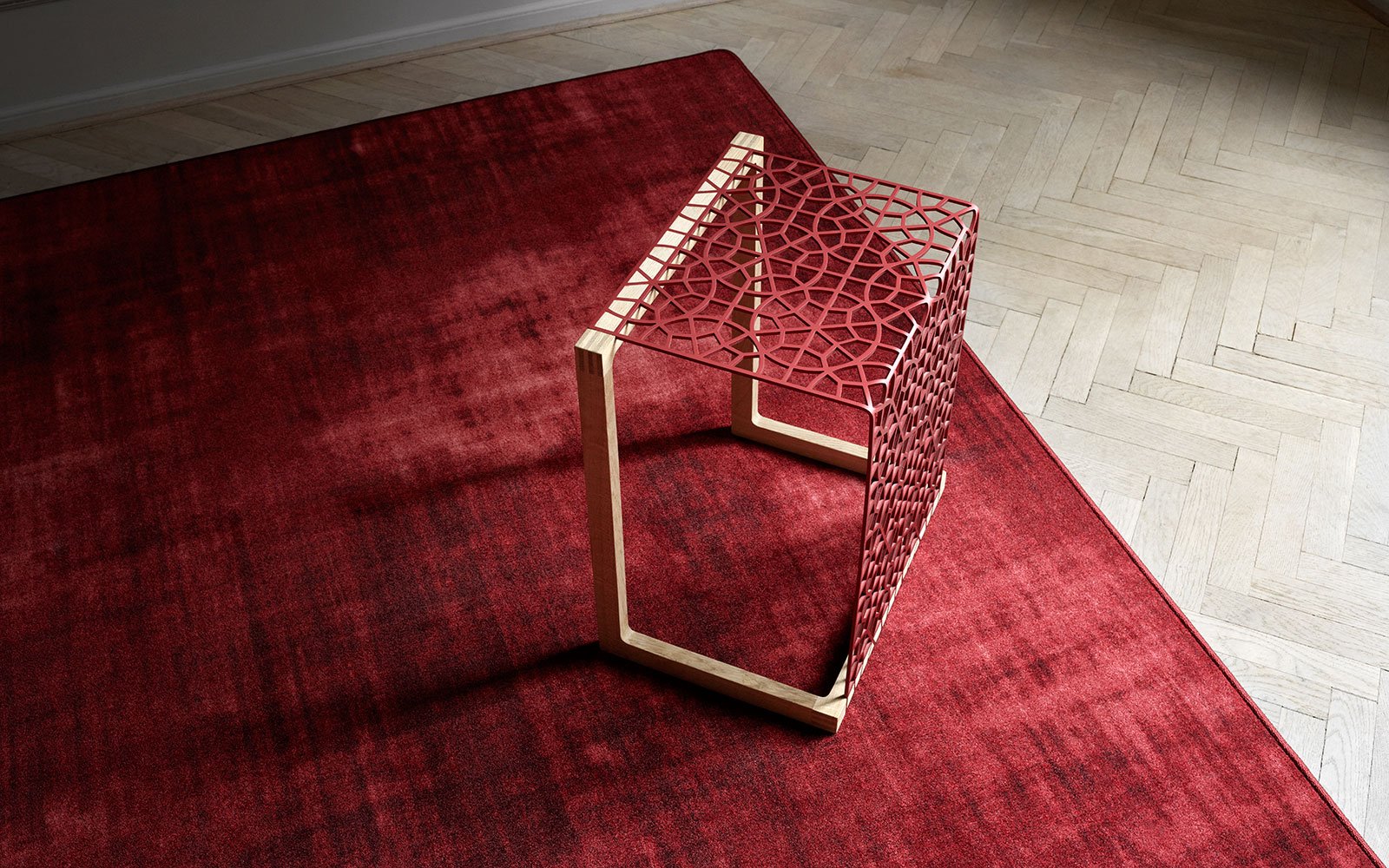 Grab a wall-to-wall carpet sample
Before you place an order, get a feel for what the carpet and design you have in mind will look like in context. Wall-to-wall carpets look different, depending on the lighting condition. Make sure you grab a free wall-to-wall carpet sample and take it with you on location. Keep in mind, the sample should be made in the same quality and weight as is specified for the final carpet - this will give you the best indication of what the final product will look like.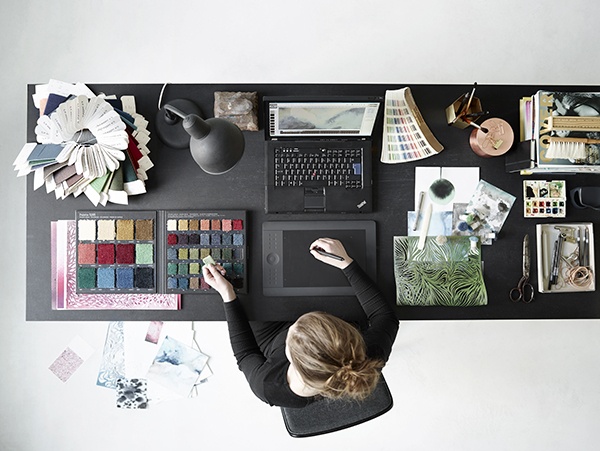 Before you make your final selection, check out our guide "The Main Problems You Will Face With Carpets – and How to Overcome Them," to double check that your carpet selection is the right choice for you, both practically and logistically.

Select your wall-to-wall carpet backing
As important as your carpet selection is the wall-to-wall carpet backing you select to go with it. The carpet backing you select dramatically affects the underfoot feel, acoustic properties and durability of your carpet. Remember to look for a supplier, like ege, that stays away from additives, such as bitumen and PVC in their carpet backing, as these can be harmful to the environment.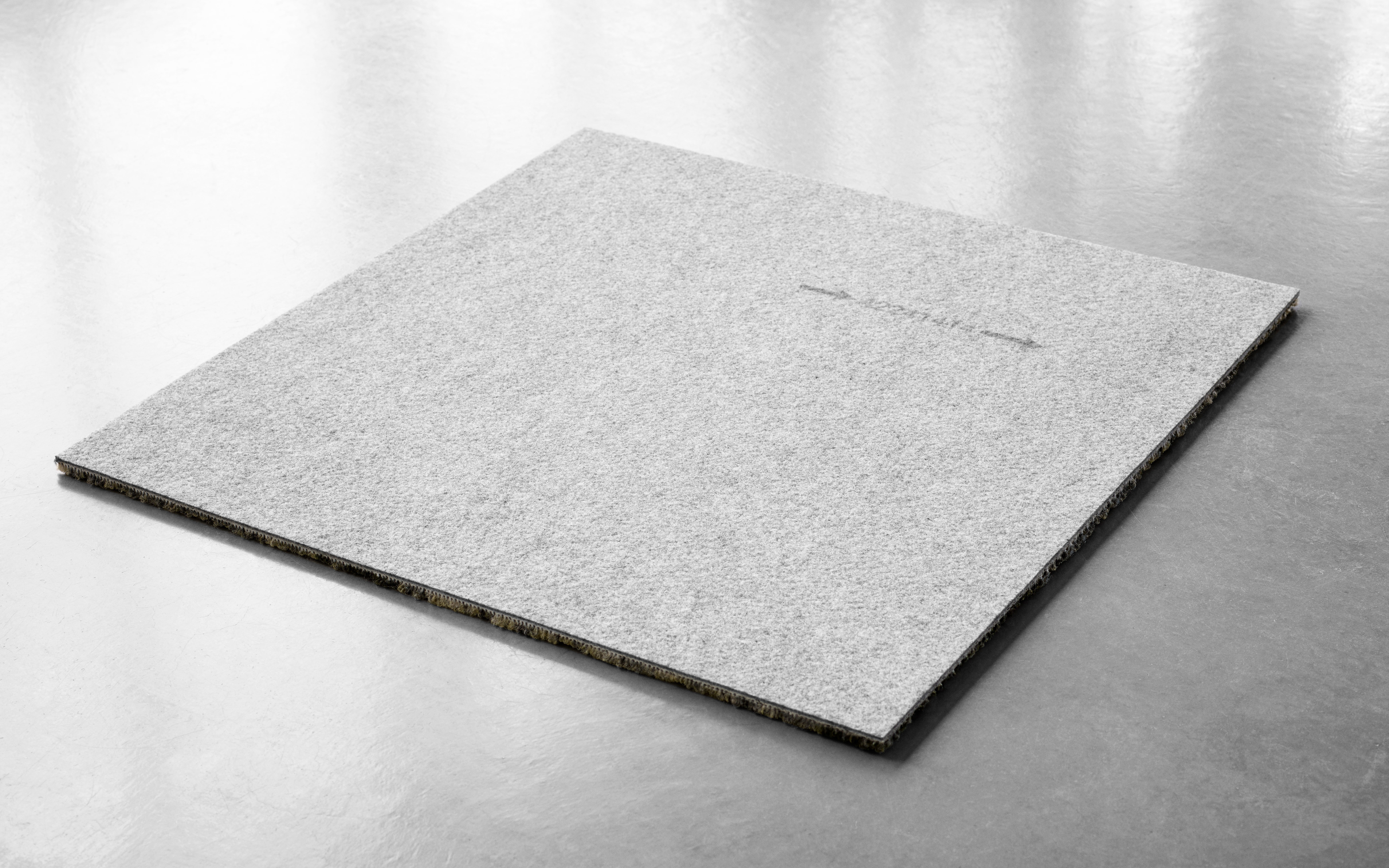 Prepare a flooring plan
Before you get started, you'll need to have a plan of action. Mistakes can be expensive. This is particularly true with wall-to-wall carpets, where seam placement and direction are imperative for good results. To avoid costly mistakes, we suggest that you prepare a detailed carpet placement plan and have your carpet supplier check it to make sure specifications are accurate.
Prepare for your wall-to-wall carpet installation
Before your carpet is delivered, be sure you're ready. Being unprepared can cause unexpected delays and we all know, delays are costly. There are two important questions you need to remember to ask your supplier: whether your wall-to-wall carpet needs to settle flat for 24 hours before installation and whether you'll need to air the space out for 48 hours afterward.
We can't stress this enough, a hiccup-free installation depends on thorough communication and a clear plan. For best results, use our carpet installation checklist to make sure your installation is carried out on time and on budget.
Wall-to-Wall Carpet Maintenance
The key to a carpet your client will remain happy with for years to come is a clear wall-to-wall carpet maintenance plan. A good maintenance plan involves finding potential problem areas - areas likely to be exposed to the most soiling - and making a plan to maintain these areas. The most important areas to address are:

Track-off areas - these are portions of the wall-to-wall carpet that accumulates tracked-in soil. Track off areas average 6 x 15 metres at entrances, 2 x 5 metres at internal doorways, and 5 x 8 metres in corridors around 2 meters wide.
Congested channels - areas that experience large amounts of foot traffic. This includes doorways or stairwells. Congested channels average 0.9 metres around doorways and three metres around elevators.

Traffic lanes - these are areas with the largest amount of foot traffic.
Addressing problem areas can be as simple as using mats or choosing stain-masking colours, a thorough maintenance plan, though, focuses on daily maintenance and spot treating post installation. For detailed information, please see our service and maintenance guide.
How Much Will My Wall-to-Wall Carpet Cost Me?
There are a number of factors that can impact the price of wall-to-wall carpets: carpet construction, type of fibre, type of backing, degree of customisation and even installation costs. The following are some rules of thumb that will help you get a better idea of the total wall-to-wall carpeting costs you can expect.
Carpet construction
Woven wall-to-wall carpets will typically cost more than tufted wall-to-wall.

Tufted wall-to-wall carpets, as it's available in a wide range of qualities, have a number of different price points.
Type and amount of fibre

The more yarn used, the higher the price of the wall-to-wall carpet.

Natural fibres will cost more than synthetics.
For wool, the price will depend on pureness and average length of fibres.

For nylon, prices will depend on whether

bulk continuous filament (

BCF) or staple fibres were used. Pre-dyed yarns can reduce the cost of Nylon.
Polyester is usually cheaper than nylon, as it's lower quality. Different qualities of polyester, though, can increase the price.
Polypropylene is typically cheaper than it's synthetic counterparts.
Custom vs. standard wall-to-wall carpets

As one would imagine, a custom designed wall-to-wall carpet is more expensive than a standard one. Many of ege's concepts, though, have designer collections, offering a level between standard and custom and thus also a mid-level price.
Carpet Backing

For wall-to-wall carpet backing, thick latex is the most expensive option, followed by felt, thin latex and finally woven textile. Many carpet manufacturers globally use bitumen and PVC in their carpet backing. Though a cheaper option, these materials are environmentally harmful.
Carpet installation considerations

Installation on perimeter grippers creates a cushion-like effect, can increase footstep suppression, has high strength and elasticity and makes it easy to replace your carpet when the time comes. It is, however, the most expensive installation option.
To ensure that you, your client and your carpet fitter keep prices and waste to a minimum, we urge you to take a look at our guide, "How to Run a Profitable Carpet Project."
Is Wall-to-Wall Carpet the Right Choice for Your Project?
Reach out to us for assistance with your wall-to-wall carpet project. No matter where you are in the process - from idea to unique carpet solution- we're here to help!