Download the full guide

here.
Choosing a carpet with the right properties, certifications and specification for use throughout a project is essential. While one carpet might be suitable for high traffic areas, for example, another might be more suitable for areas where acoustics are an issue.
In this article, we'll cover everything you need to know about properties of carpets, the most important carpet classifications and how you can use the carpet ratings to determine which type of carpet is the best fit for your project.
Carpet properties to look for:
Underfoot comfort
Insulating properties
Wear resistance
Acoustics
Footstep suppression
Fire resistance
Soil resistance
Moisture resistance
Colour fastness
Light fastness
Light reflection
Sustainability
Depending on which carpet properties are most required for your project, or sections of your project, look towards the certifications and classifications to show you which carpet and carpet backing would be most suitable. Here are some of the most important carpet classifications and carpet certifications to look for to analyse a carpet's performance:
What is the EN 1307 carpet classification?
The European standard for test and classification of textile floorings, EN 1307, is a standard that rates carpets on long term appearance retention. It's one of the most important carpet properties to look for when determining the right carpet for your project. In order for a carpet to be EN 1307 certified, it must go through an extensive testing program to determine both identification and performance characteristics. In order to determine identification characteristics, various elements are measured such as total mass, pile mass, pile density, total thickness, pile thickness, tuft number and backing thickness. Performance characteristics are divided into basic requirements such as long term appearance retention, colour fastness and additional requirements such as castor chair suitability, suitability for use on stairs, electrical properties, thermal resistance and fraying behaviour. Within the EN1307 carpet classification, further requirements are imposed on carpet tiles, including total carpet weight, dimension, variation of size, squareness and straightness of edges, curling, damage at cut edge and dimensional stability.
On the basis of the EN 1307 test results, the carpet properties are categorised according to domestic and commercial performance area classification:
What does the "Class 21" carpet classification mean?
Class 21 means that the carpet has been tested for domestic moderate and light usage. Suited for rooms and bedrooms. Not recommended for commercial use.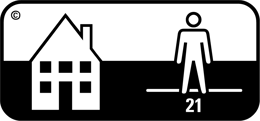 What does the "Class 22" carpet classification mean?
Class 22 means that the carpet has been tested for domestic general and medium usage. Suited for living rooms. Not recommended for commercial use.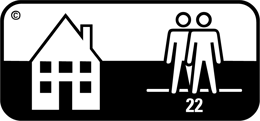 What does the "Class 22+ & Class 23" carpet classification mean?
Class 22+ & Class 23 carpet classification means that the carpet has been tested for domestic normal usage and domestic heavy usage respectively. Suited for living rooms, entrance halls, hallways and offices. Only recommended for very light commercial usage.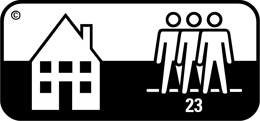 What does the "Class 31" carpet classification mean?
Class 31 means that the carpet has been tested for moderate usage. Suited for light traffic areas like storage rooms, hotel rooms, residential facilities, conference and meeting rooms etc.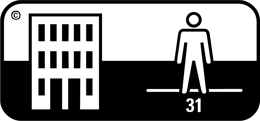 What does the "Class 32" carpet classification mean?
Class 32 means that the carpet has been tested for normal usage and that it's suited for most commercial projects. Recommended for areas with a high, but not extreme amount of traffic like offices, libraries, cinemas, retail stores and restaurants.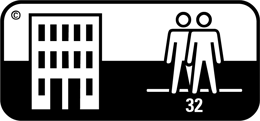 What does the "Class 33" carpet classification mean?
Class 33 means that the carpet has been tested for heavy usage. Suited for areas with very high amounts of traffic like airports, elevators, hotel reception halls, office entrance areas. Also recommended for projects with a high amount of expected spilling or soiling like educational institutions and in rooms or areas with a large amount of traffic from muddy outside areas.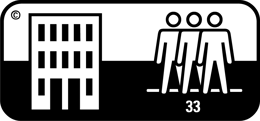 What is a carpet fire classification?
The flammability characteristics of building materials, including carpets, greatly affect the speed at which a fire can spread. The slower a fire spreads, the greater the chance a building's occupants can escape safely. Two fire tests and smoke tests are required for a carpet to achieve fire classification under European standards. For additional safety, many carpets are also treated with flame retardants. Brominated fire retardants are banned in some countries due to adverse effects on health and the environment. A safer alternative are flame retardant fillers that prevent flame spread and suppress smoke by releasing water molecules to ensure a prolonged evacuation time.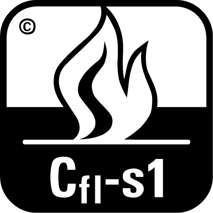 Look for this symbol for fire retardant carpets (class Cfl-s1 )
In most European countries, class Cfl-s1 is required before a carpet can be used in escape routes. Make sure to ask your carpet supplier about the local laws and regulations for your project if you are the least bit in doubt.
Additional noteworthy carpet properties
Look for the following symbols to quickly determine if a carpet has undergone testing for various suitabilities:
Permanently suitable for castor chairs

Suitable for castor chairs – occasional use

Suitable for stairs

Suitable for stairs – residential

Permanently antistatic

Suitable for heated floors
Colour fastness testing of carpets
Carpets are tested for colour fastness using dry rubbing, wet rubbing and wet spot resistance tests. When testing is completed, any colour change is assessed against a standard grey scale from 1-5, with 5 being the best result.
Light fastness of carpets
Carpets are tested for light fastness using artificial light to simulate exposure to daylight. The result of the light fastness test must be a minimum of 5 out of a total 8. In rooms with skylights or large windows, consider a carpet with a higher value.
Light reflection value of carpets
The ability to adjust the levels of light reflection is important for the comfort and final look of your carpet project. A light-coloured carpet will reflect a greater proportion of light and will also require more maintenance to protect the appearance of the carpet. Understanding the light reflectance will also help you to efficiently plan lighting and visual contrast. Light reflection denotes the percentage of visible light reflected to the light of the human eye. If you have a LRV of 15, the surface in question reflects 15 % of the light striking it.
Vettermann Drum test: What is the ISO 10361 carpet classification?
To qualify for the ISO 10361 classification a carpet must undergo the Vettermann Drum test, which is applied for detecting changes in appearance, which makes this carpet classification comparable to the EN 1307. While the EN 1307 is a measurement of carpet properties and attempts to give an idea of the recommended use on a general level, the ISO 10361 is a simulation test and is only concerned with foot traffic. By simulating walkways, the Vettermann Drum test provides an indication of the carpet's ability to retain its appearance, which is particularly important for high traffic projects and areas like walkways and entrances.
After testing, the carpet is given a rating on a scale of 1-5, with 5 being the best result:
5: No change
4: Insignificant change
3: Clear change
2: Considerable change
1: Heavy change
A result of 2 or more is needed to pass and a result of 2.4 or above is needed for being approved for intensive use.