#1 Optical illusions
A big trend in carpets involves creating depth and perspective in two-dimensional surfaces – often through optical illusions. The trend is seen in both rugs and wall-to-wall carpets. Arlien-Søborg explains: "I see this trend as a sub trend to the geometrical megatrend in design with traces of influence from the sixties op art."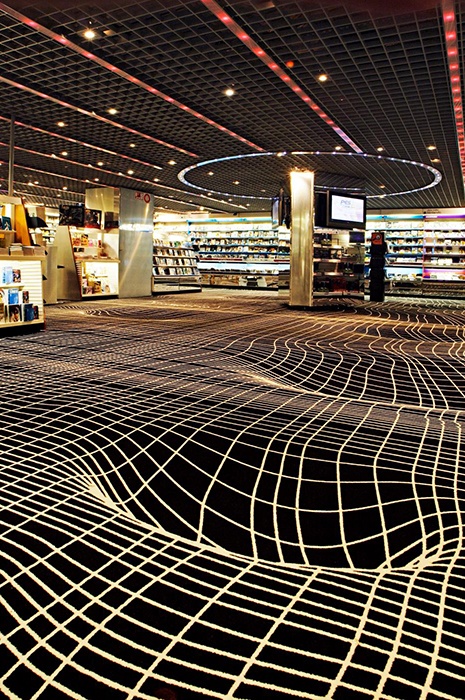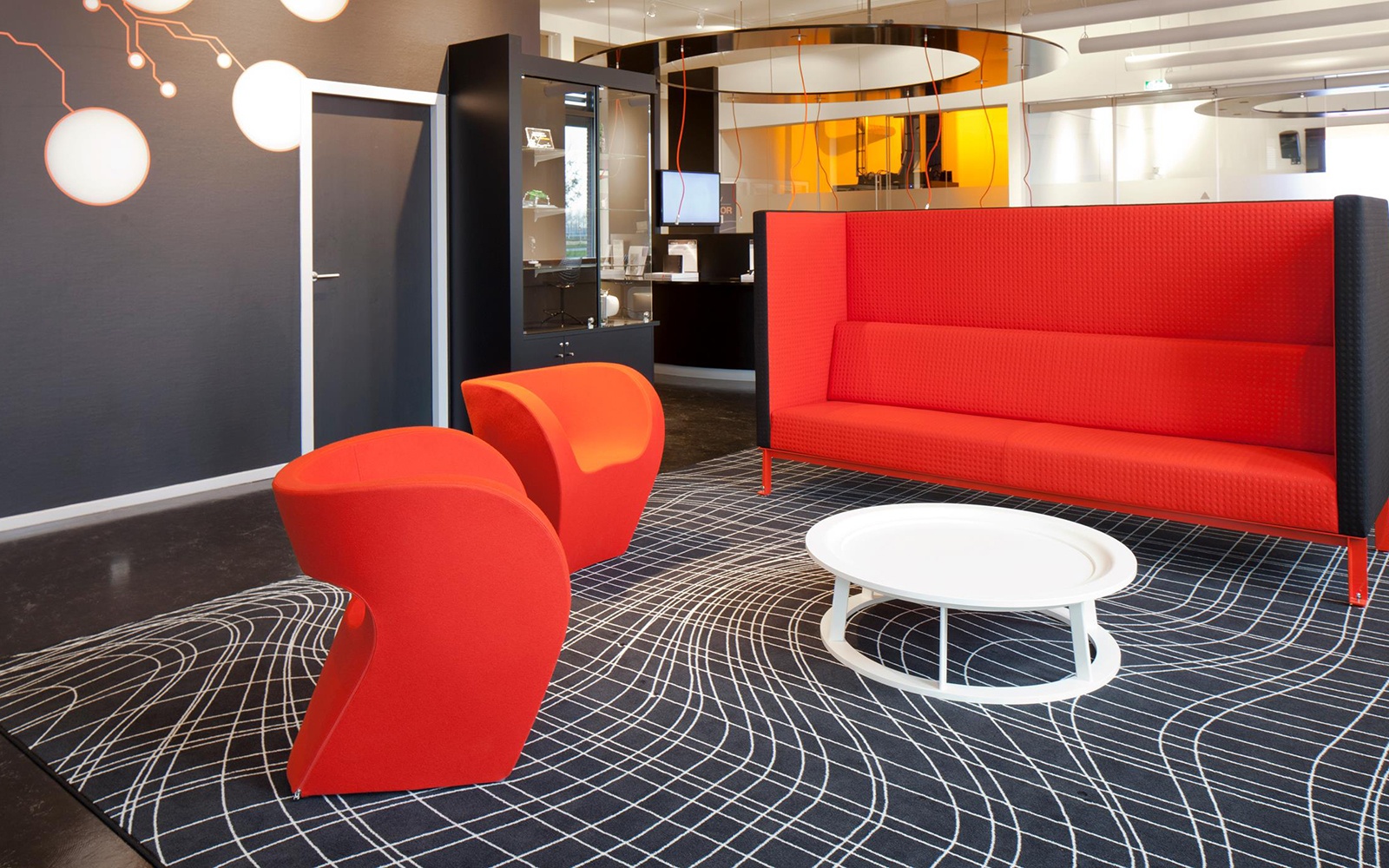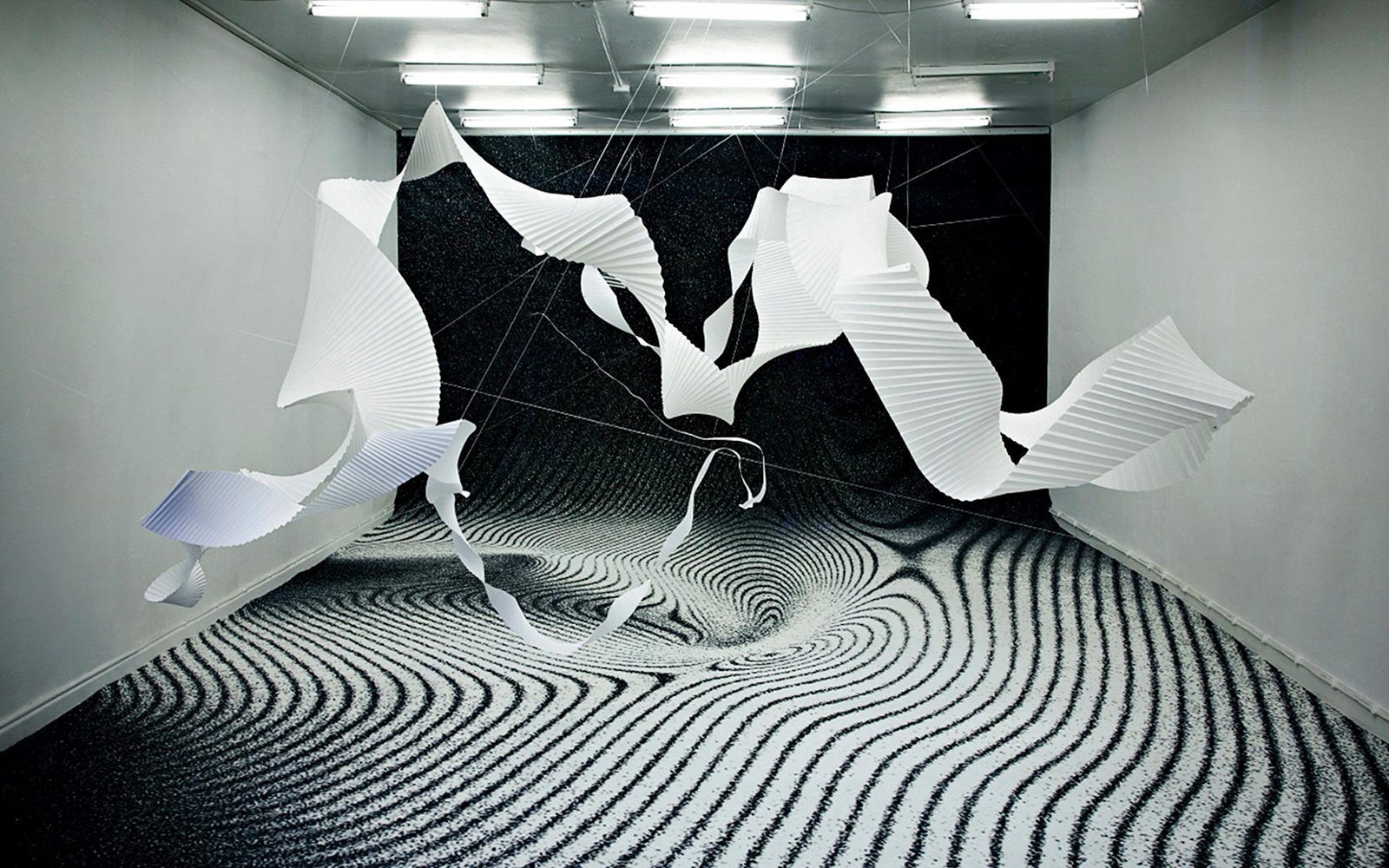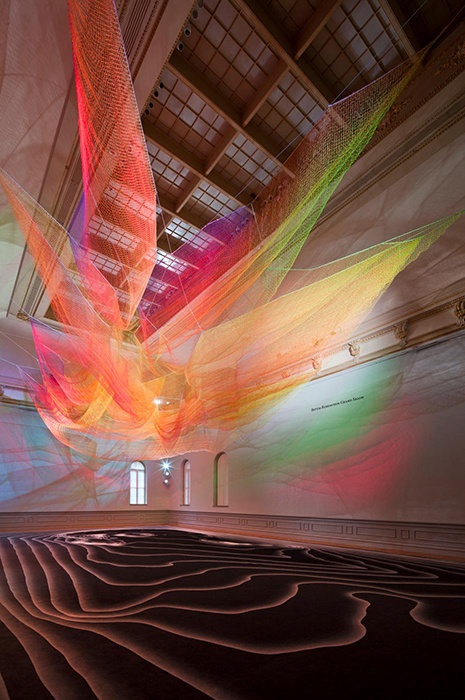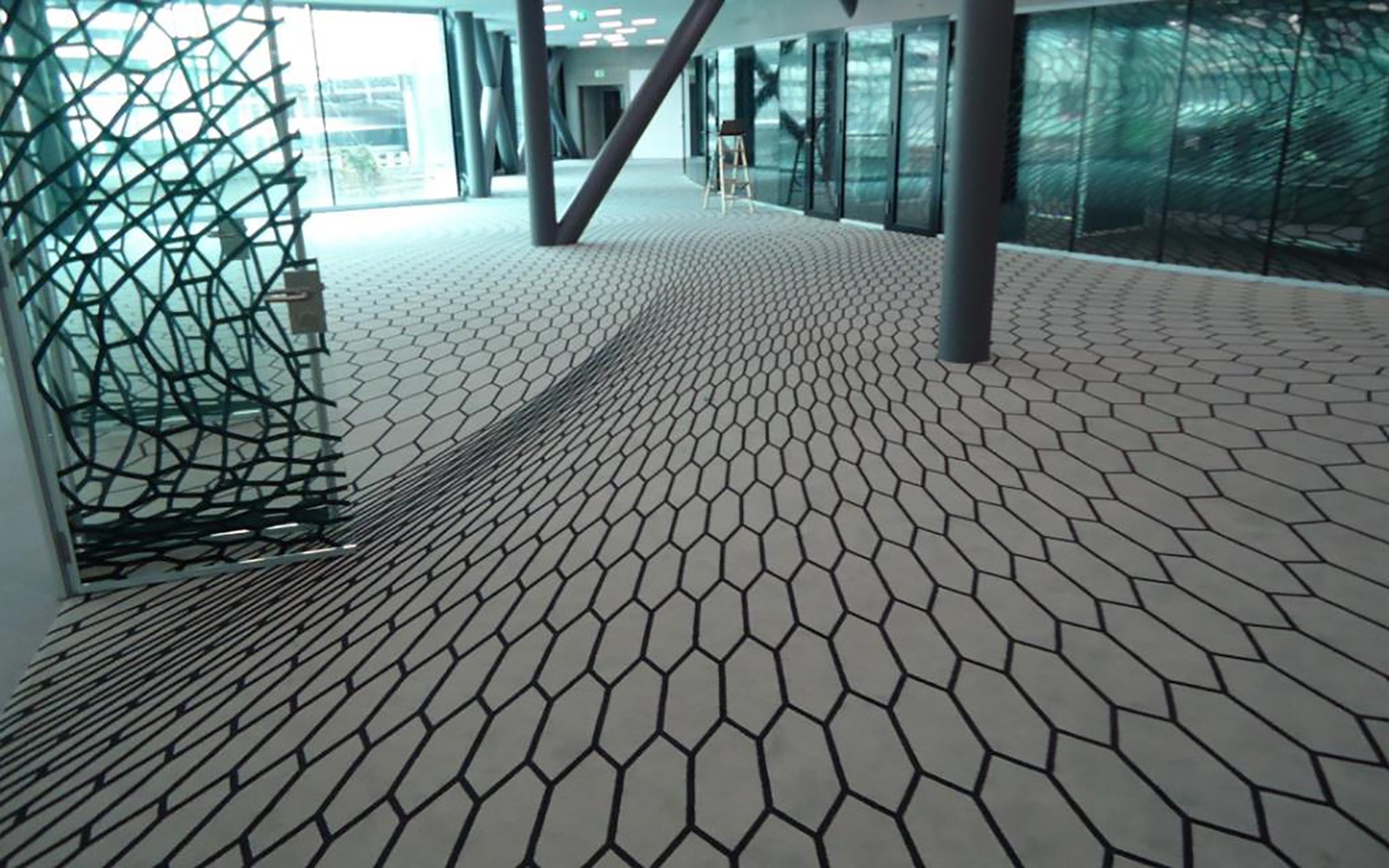 #2 Dark ambient
Dark tones ranging from blue, green and purple are the preferred colours for creating dark and luxurious spaces, which seem to be a growing trend, and carpets are often seen in monochrome dark colours to reinforce the mood.
Learn more about trends in the second edition of the Eye on ege magazine!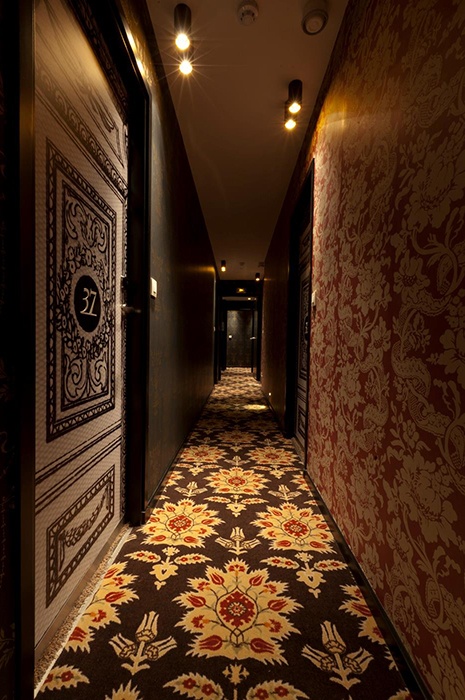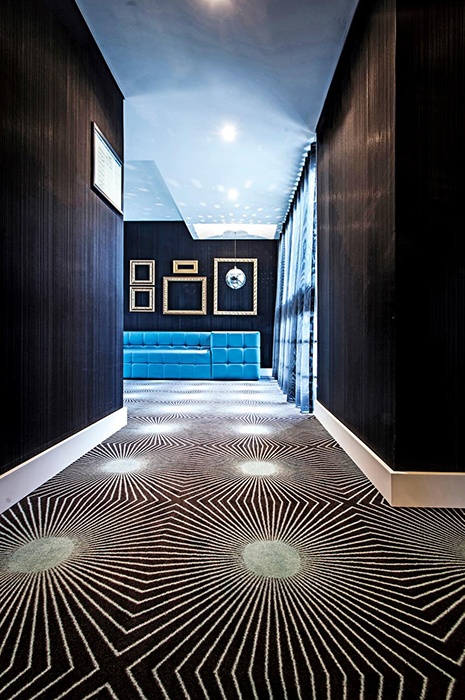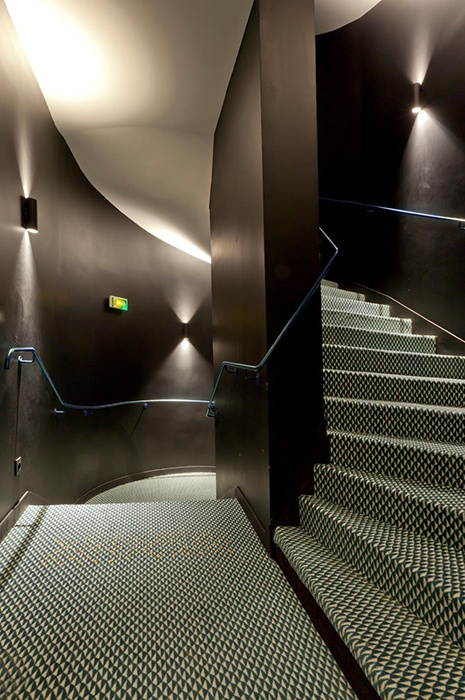 #3 Geometric patterns
Geometry is a super trend that only gets stronger and practically is seen on all surfaces today – from wood and laminates to metal and fabrics. Focus is put on essential and primary shapes such as triangles, circles, rectangles, cubes and cylinders. The inspiration is primarily from the early 1920s modernist movements – constructivism, cubism etc.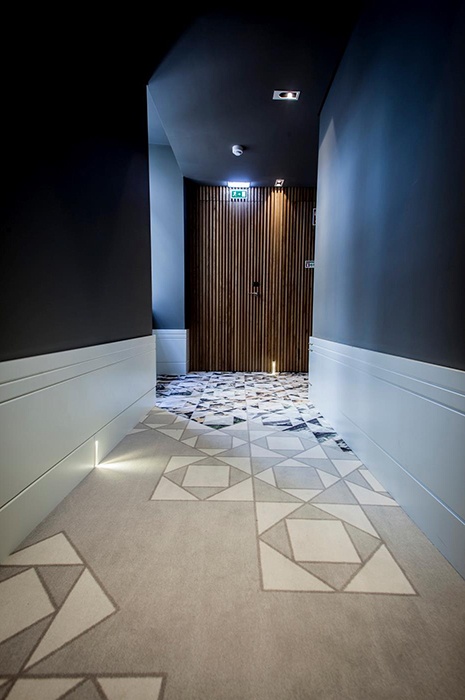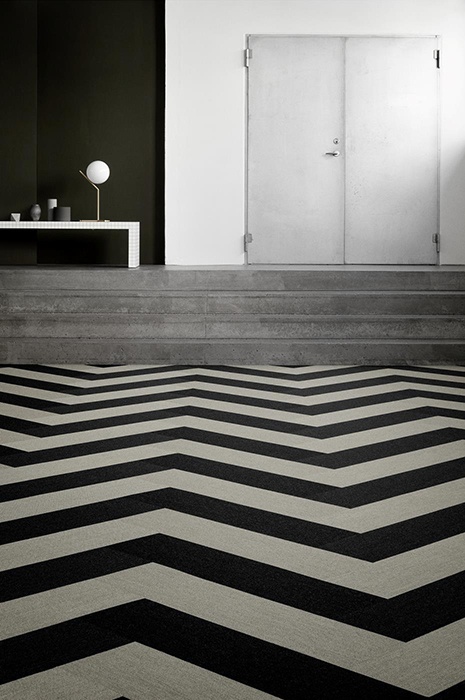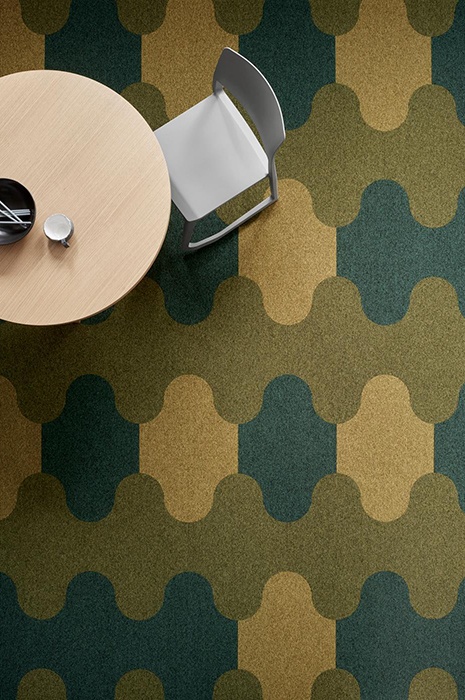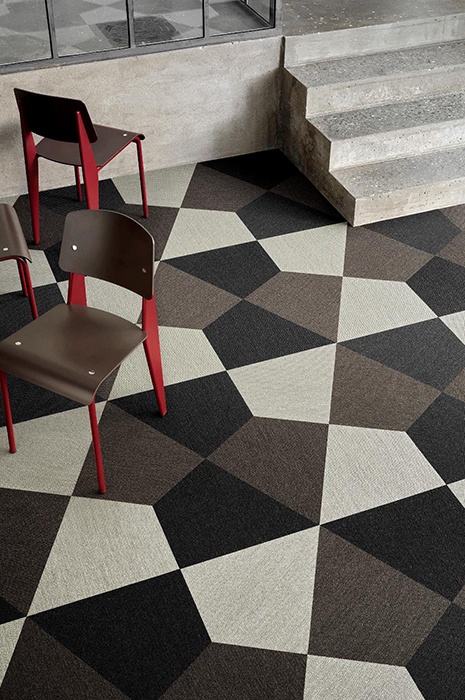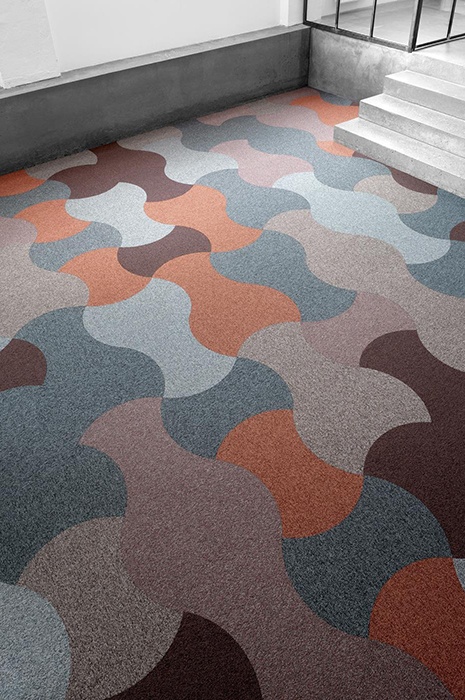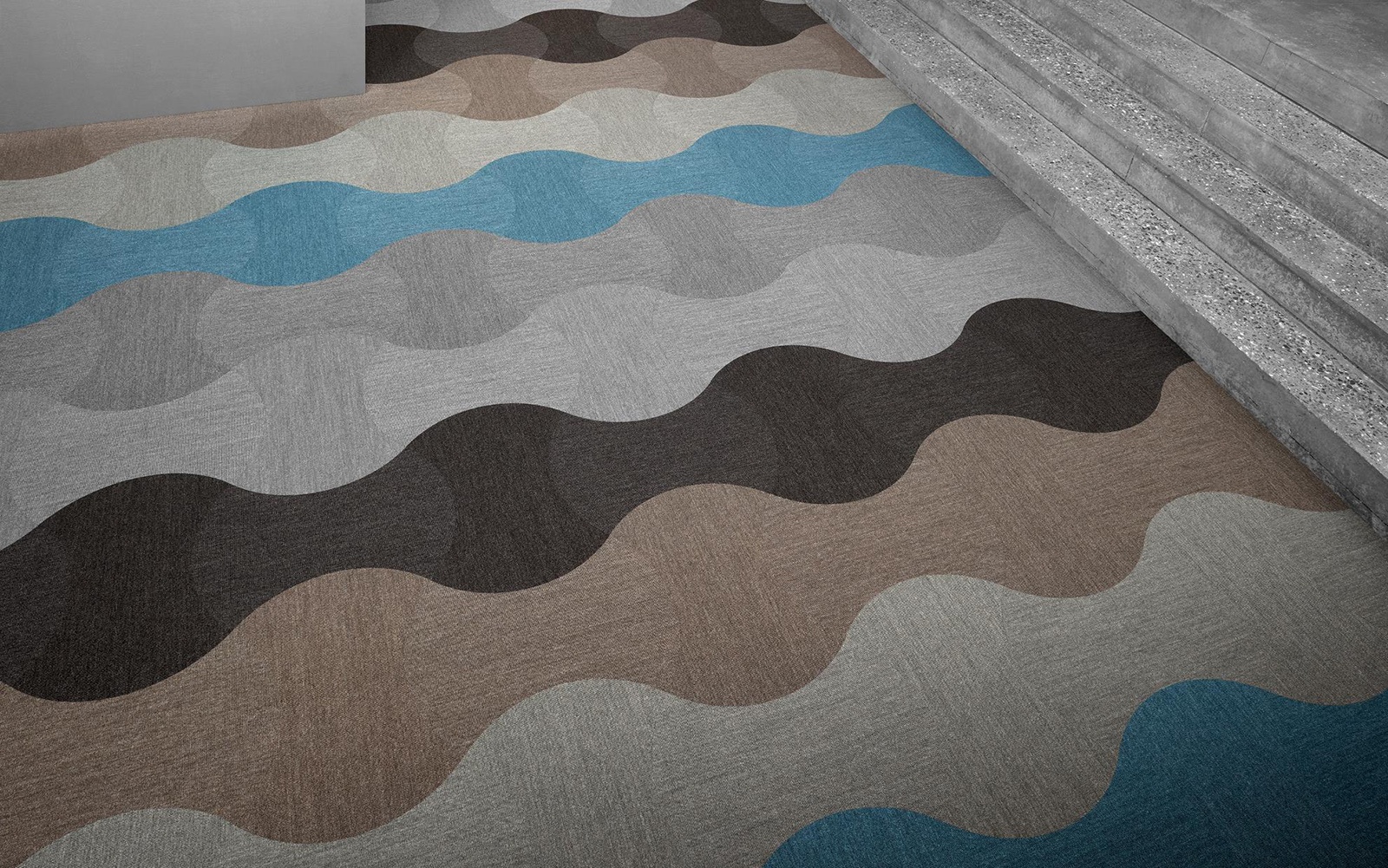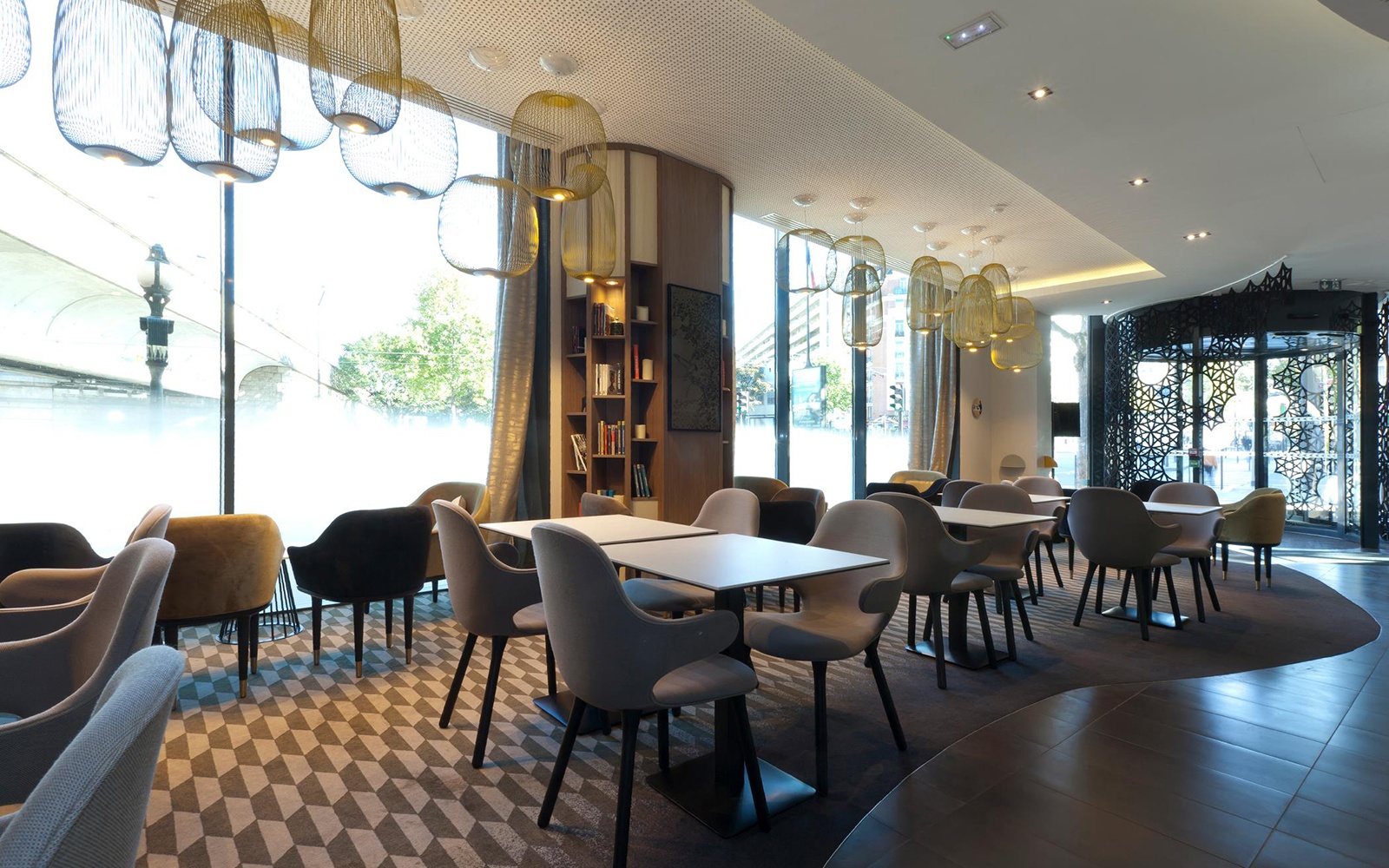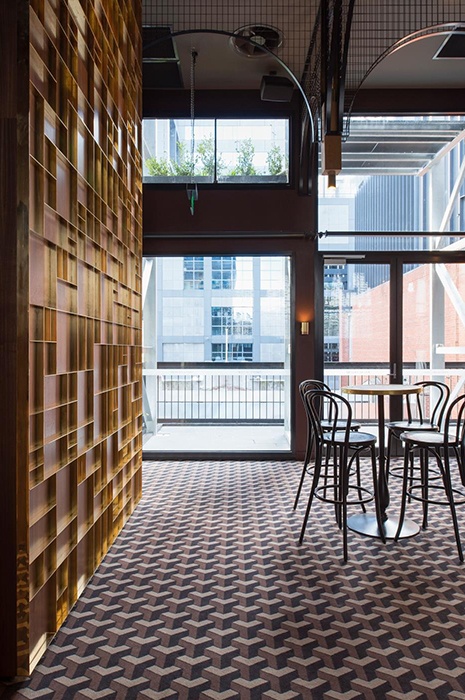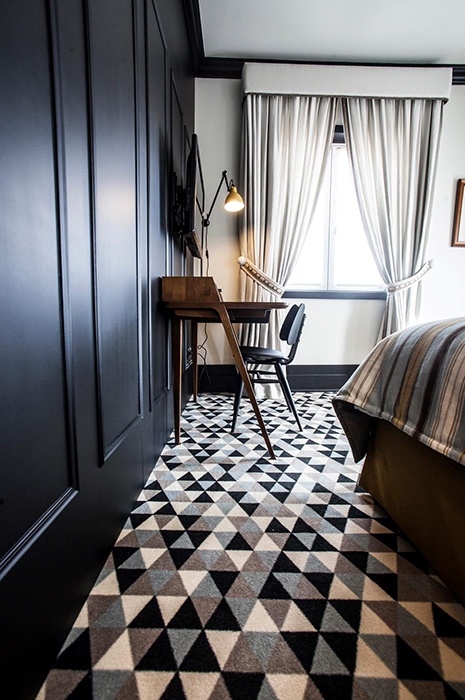 Geometric carpet tiles
With the Figura concept, you have shape, material and colour entirely in your hands to tailor floor design into a unique experience with head-turning effects. Go bold with powerful contrasts or create a subtle, refined ambience by using different materials in the same colour tone. Figura opens a new, fresh dimension that encourages creativity to redefine floor design.
Learn more about the Figura concept now!