There's no doubt there's a growing realisation of the negative effect consumption patterns are having on the environment and climate. More and more governments, corporations, business owners and individuals are requesting that architects and corporate designers incorporate sustainability into their projects.

Read more about egecarpets' sustainable promise.

When choosing materials for an interior fit-out, including flooring, the answers as to which product is the most environmentally friendly can be complicated. For example, there are sustainable carpets available that use eco-friendly yarns such as ECONYL®, which is produced from recycled fishing nets and other waste materials transformed into strong and hard wearing textile flooring.
For a truly sustainable carpet, however, it's not just the materials that need to be sustainable but the entire manufacturing process.
For a truly sustainable carpet, however, it's not just the materials that need to be sustainable but the entire manufacturing process. This means it's necessary to select a carpet supplier with a high level of corporate and environmental responsibility that focuses on environmental policies and practices at every level of the manufacturing process. Here are 11 factors to check and questions to ask your carpet supplier to ensure you are specifying a truly sustainable product: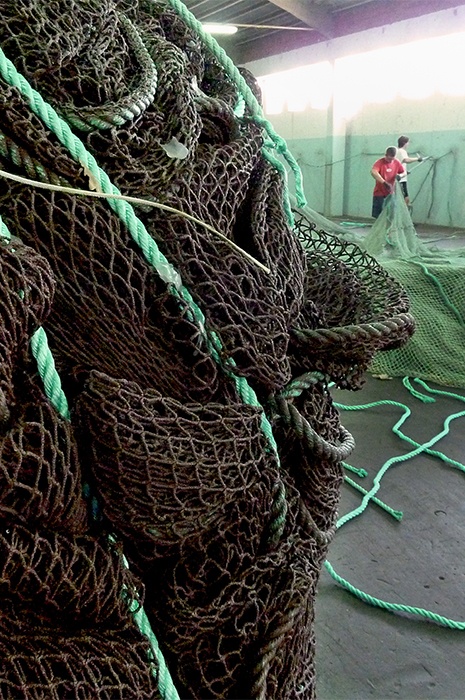 1. Sustainable development
The first thing to look for when choosing a sustainable carpet is the entire process in which the carpet is manufactured and how closely the carpet manufacturer follows the principles of sustainable development.
These principles are, as defined in the Brundtland Report published by the United Nations in 1987: "…development that meets the needs of the present without compromising the ability of future generations to meet their own needs."?
Sustainable development can be broken into three parts:
Profit – economic development
Planet – environmental protection
People – social responsibility
If sustainability is truly important to you and the project, look for companies that view sustainable development as a constant process in which utilisation of resources, management of investments and technological development are in agreement with future as well as current needs.
2. Cradle to Cradle™ practices
Does the carpet company follow Cradle to Cradle Certified™ practices for all stages of the product lifecycle, right up to the return of worn or outdated carpeting and backing and responsible disposal via high-powered incineration?
Any truly sustainable carpet, once it has lived a long life, should be returned appropriately and excess materials should be re-used in order to minimize the carbon foot print.
3. Sustainable raw materials
Does the company provide carpets made from sustainable or recycled raw materials?

A sustainable carpet will, ideally, be manufactured by use of recycled and natural raw materials. By choosing these kinds of truly sustainable carpets, you can make sure used materials that would otherwise be destroyed ends up having a new life.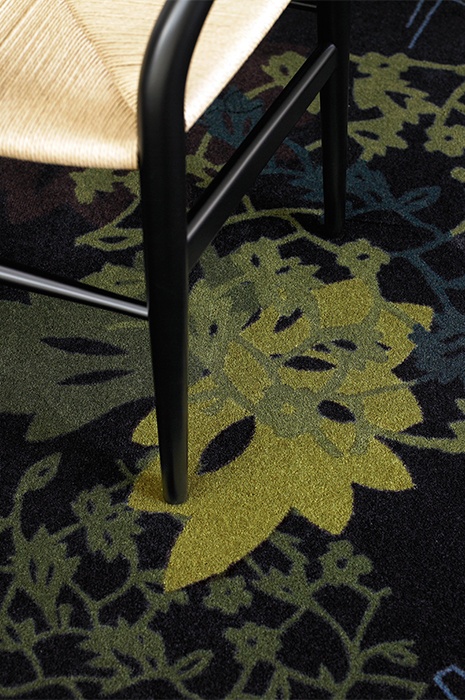 4. Energy use of the carpet company
Does the carpet company source its energy from a sustainable source, such as wind power or solar power, throughout all its manufacturing facilities?
This come back to the fact that a sustainable carpet isn't just one thing. Rather, sustainability needs to be at the core of the carpet company shining through everything they do – including the energy source.
5. Documenting environmental claims
Does the carpet supplier have documentation for all environmental claims for its manufacturing processes and products?

Truly sustainable carpets are rare to find so take your time investigating the claims of the carpet company. Ask yourself; do they have documentation for any sustainable carpet certifications? And can they back up their claims of being a sustainable carpet manufacturer?
6. Waste disposal
Does the company have a policy of responsible disposal of all the waste associated with the production of carpets?

If they don't have a written policy of responsible disposal of waste materials, chances are they aren't focussing on it. The carpet manufacturing process will undeniably lead to excess waste materials, so it's vital that these materials are re-used or disposed in a sustainable manner.
7. Greenhouse gas account
Does the carpet company publish a greenhouse gas account that can be accessed? A greenhouse gas account details the company's total emissions of CO2, calculated in accordance with the Greenhouse Gas Protocol developed by the World Business Council for Sustainable Development and World Resources Institute.

This report will give you an insight into just how sustainable the carpet is. And if the company does not have a greenhouse gas account, chances are that sustainable carpets aren't at the very core of their business model.
8. Environmental management certifications
There are some very specific sustainable carpet certifications to look for when evaluating whether or not a carpet is truly sustainable.
Look into the sustainable carpet certifications below to determine just how green the carpet (and the manufacturer) is.

A truly sustainable carpet company should be certified in accordance with ISO 14001 standards and registered under The Economic Management and Audit Scheme (EMAS).

ISO 14001 specifies requirements for an environmental management system that enables the company to constantly develop and implement policies and objectives that take into account legal requirements and environmental aspects. To receive ISO 14001 certification, a company needs to comply with various demands related to its environmental management system:
Environmental policy
Planning
Implementation and operation
Control and corrective actions
Management review
EMAS is a voluntary based instrument designed to encourage better environmental performance from all types of organisations. It goes further than ISO 14001 in its requirements for performance improvement, employee involvement, legal compliance and communication with stakeholders. EMAS recognises and rewards organisations that go beyond minimum legal compliance and continuously improve their environmental performance. Both these certifications give any supplier you are dealing with a badge of credibility when making claims of environmental performance.

EMAS in particular is a clear and verifiable way to identify a carpet company that is committed to improving environmental performance as it provides a systematic framework for setting environmental objective and measuring, monitoring and reporting on performance. By asking the above questions and checking the sustainable carpet certifications you can be sure that the carpet you are specifying meets the highest possible standards of sustainability.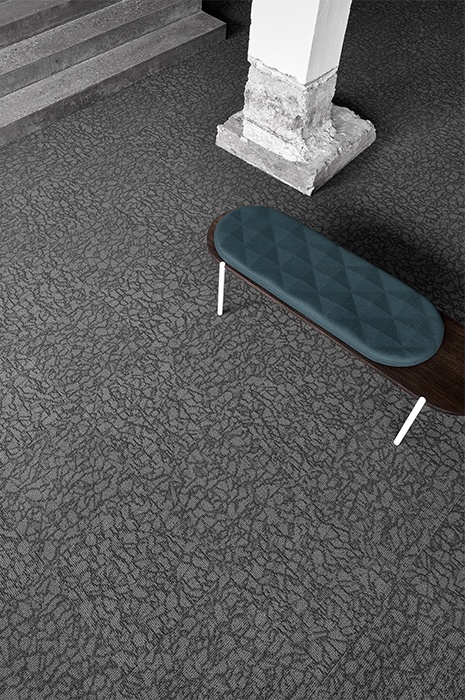 9. CE (Conformite Europeenne)
The CE certification ensures that the product meets all demands of the European standards in key areas such as fire safety, health and environment, safety in use, energy savings and thermal insulation.
10. BRE – Environmental carpet profiles
Environmental profiles from BRE Certification Ltd provide a measuring system for the environmental performance of building products, including carpets, and provide life cycle assessment information on the environmental impact associated with the extraction, processing, manufacture, installation, maintenance and disposal of products.
11. LEED
The Leadership in Energy and Environmental Design (LEED) Green Building Rating System is a voluntary building certification program established by the US Green Building Council with the purpose of encouraging and accelerating global adaptation towards sustainable green buildings.

The system provides architects, designers and specifiers with a concrete and practical set of design and performance goals, and provides independent thirdparty certification that validates their achievements.
For our next blogpost, we have some design inspiration to you, including some unusual and unexpected ways to use carpet!