Architect: Philippe Maidenberg, Maidenberg Architecture
Quality: Highline 750 and Highline 1100, 100% regenerated ECONYLR nylon
Quantity: 1,100 m2
Design: Custom design
French childishness with a humorous twist
Shrouded in candy colours, nostalgic school references, optical illusions and interactive toys hotel visitors are more than welcome to relive the French childhood they never had.
Lots of gimmicks and fun moments are designed into the hotel interior – from the 2 euros embedded in one of the tiles in the lobby's floor over book cases with mirror effects and spinning wheels above the bed encouraging visitors to "Read a good book" or to enjoy "Breakfast in bed" or, if lucky even "Champagne".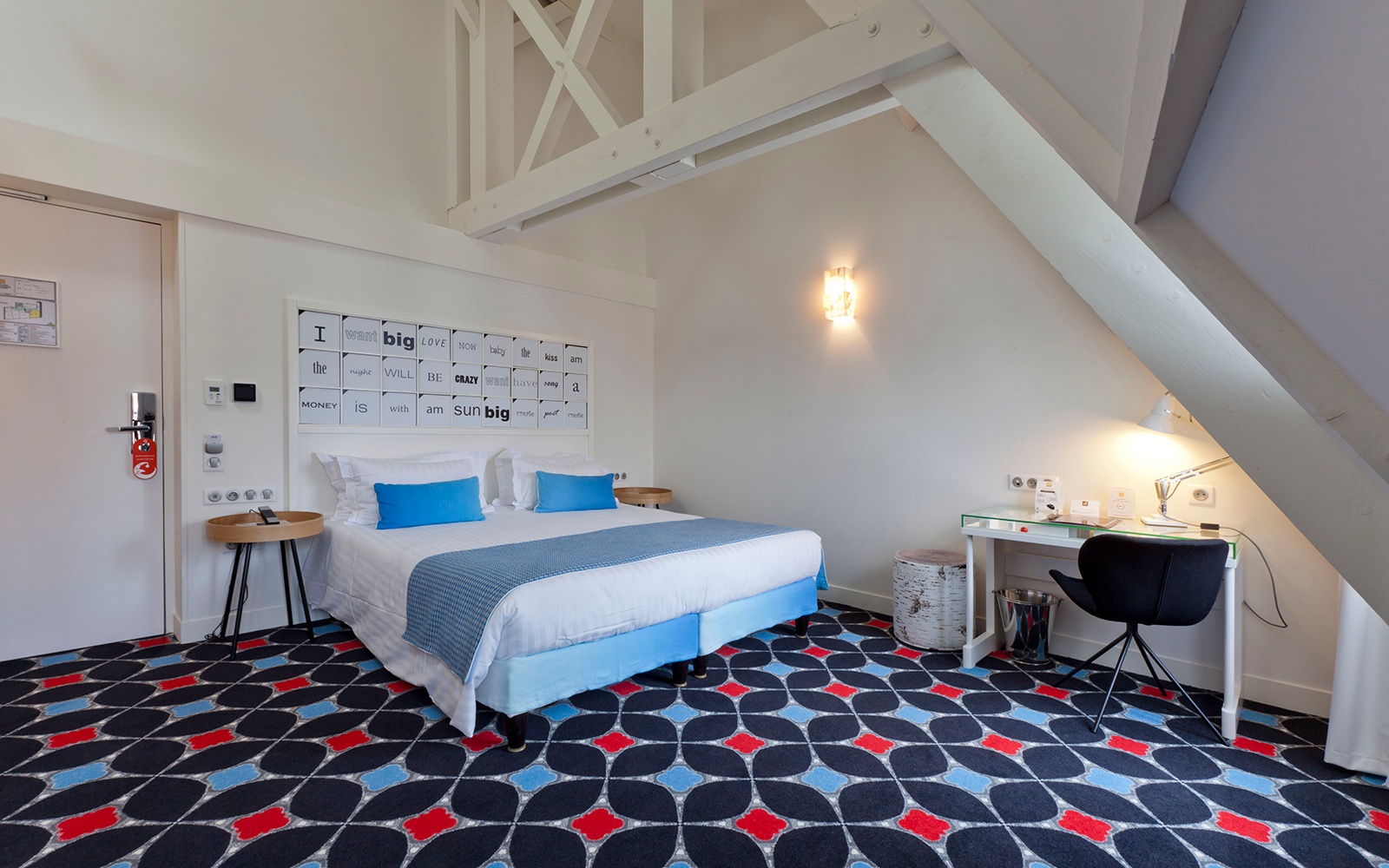 Playful carpet designs
The interior is completed by carpet designs using graphic codes for instance inspired from board games and the flip side of playing cards. The vaguely checkerboard pattern of the bedroom carpet is composed of small Eiffel Towers placed tip to tip creating a very interesting graphic effect. In the corridors, the same black and white geometric pattern decorating both wallpaper and carpet creates a fun house atmosphere spellbinding the visitor when heading towards the room.
Hôtel Joke could be a cliché or as suggested by the name even a joke – but it is not. In fact, it is a thorough experience ensuring both the visitor and Hôtel Joke to have the last laugh.