Art designs represent abstract works of painting using the floor as a limitless canvas on which compositions have been drawn, sketched or painted. Thick brush strokes creating energetic patterns is one example. Motifs inspired by Japanese string art is another.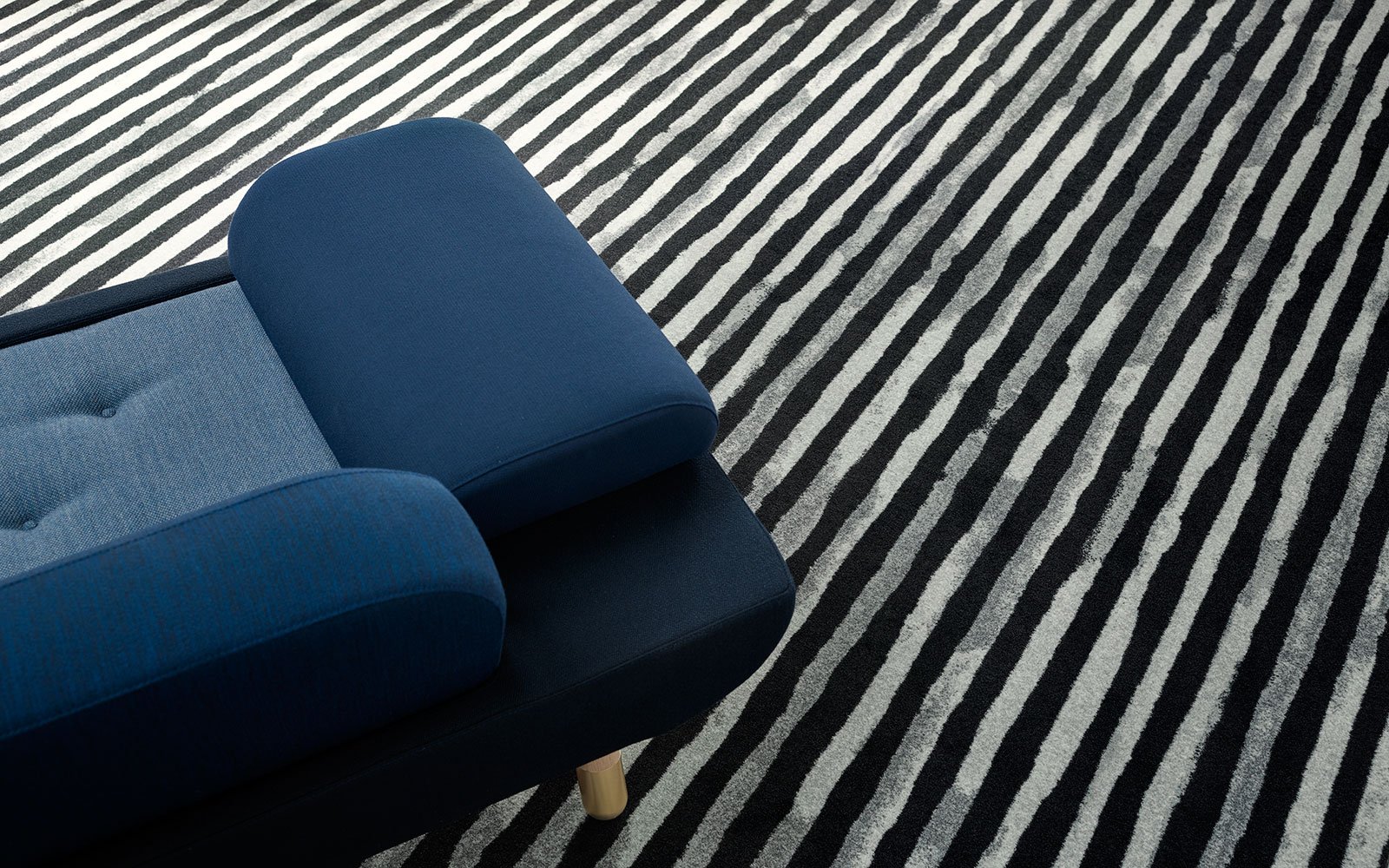 Craft designs originate from beautiful fabrics, delicate laces and chunky knit. The structures are transferred to the carpet through detailed patterns and the tactile feeling is truly present in the lush material.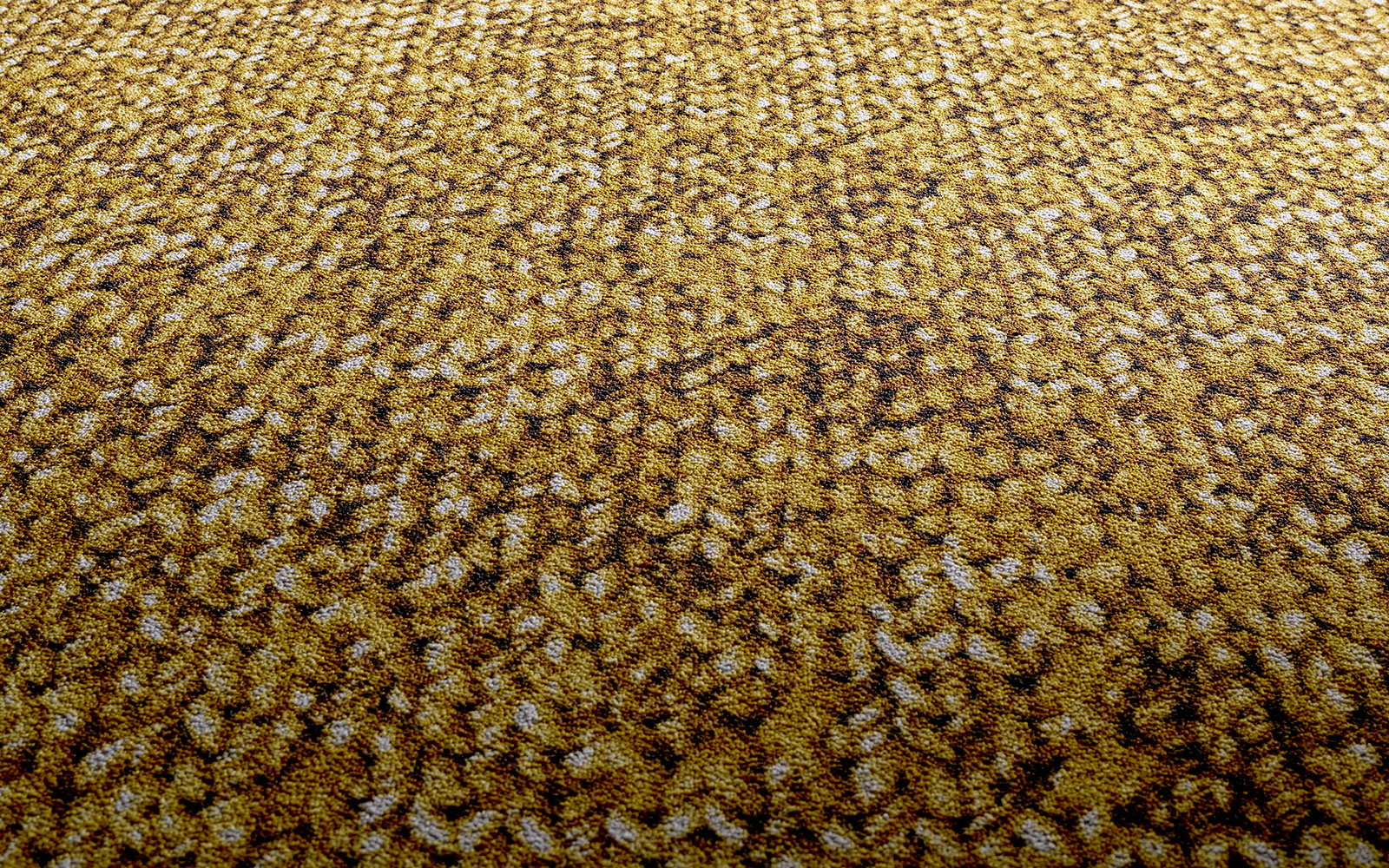 Vintage designs are inspired from beloved textiles worn, changed and enriched by time. Honest materials always true to themselves whilst outliving whims of fashion over and over again.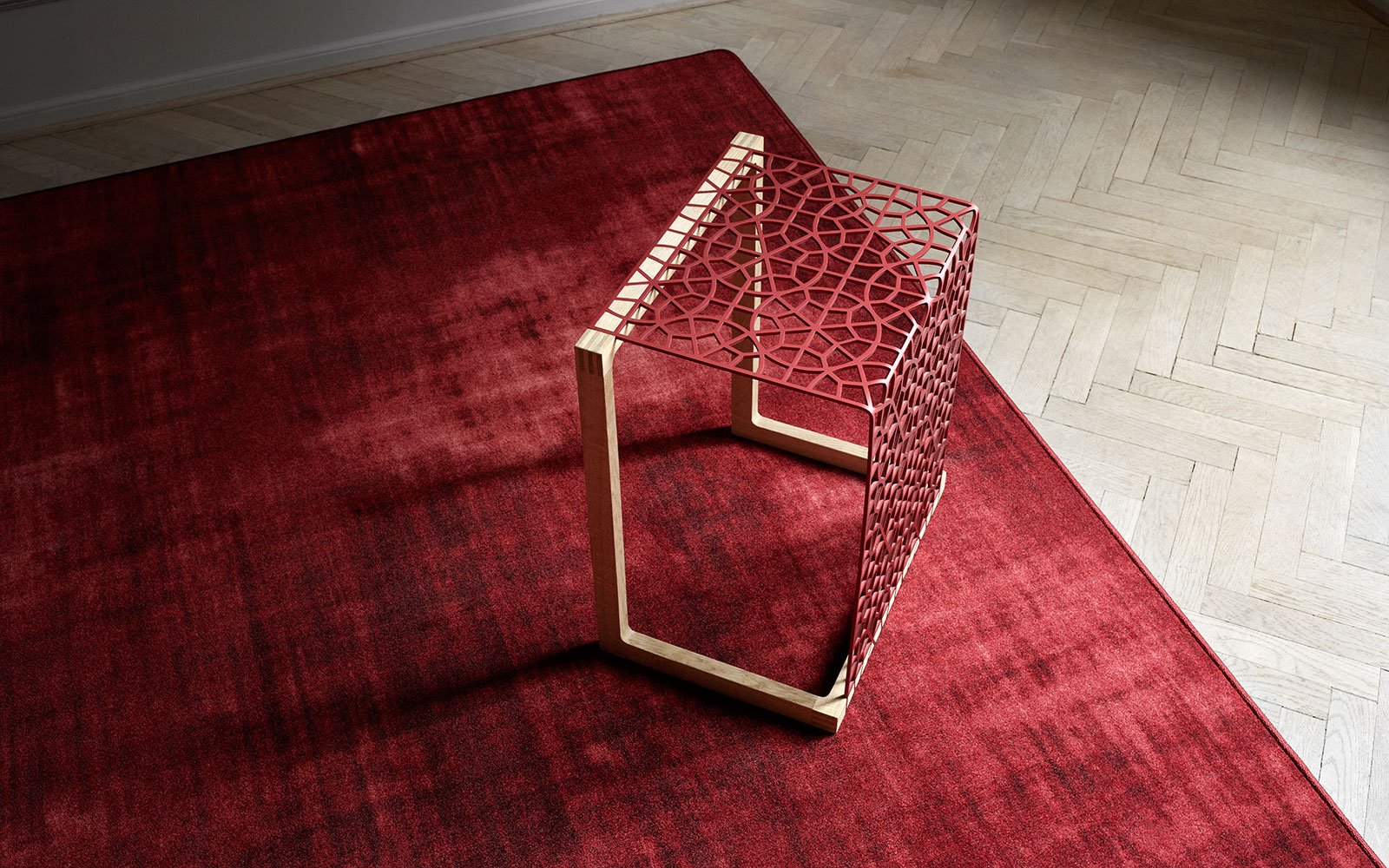 Strong together - and alone
Arts & Crafts designs are powerful and stand beautifully alone. However, they are also coordinated to fit together and to be mixed and matched. You can combine patterns within Arts & Crafts and to the daring flooring project you can add designs from one of the other Highline Express collections: Classic, Cultures, Essentials, Graphic and Nature.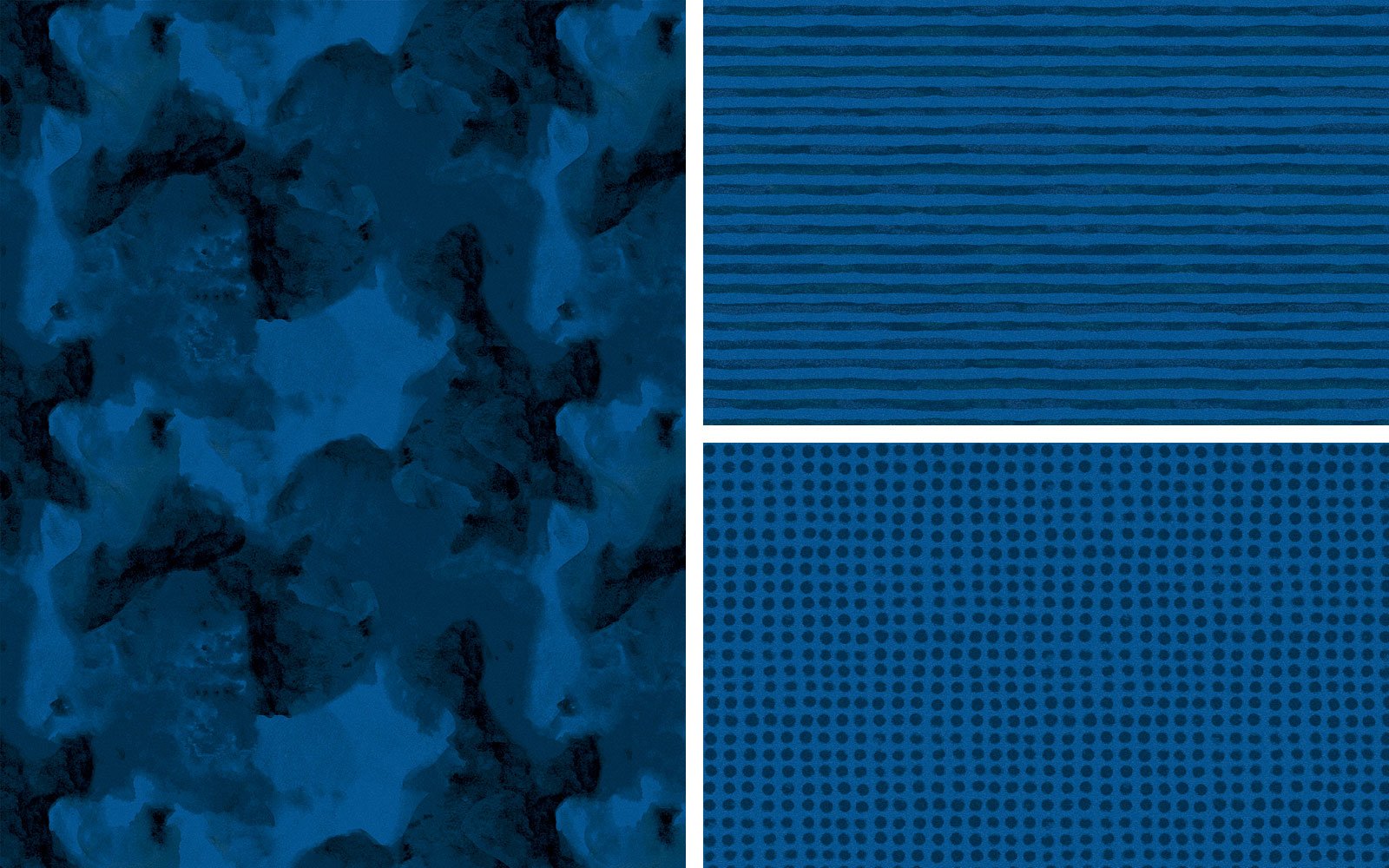 Simple blue painted dots and stripes combined with the Watercolour design
You want it? You got it… within 2,5 weeks!
The Arts & Crafts patterns are available for production right away. Therefore, you can start transforming your office, hotel, shop etc. within only a few weeks. Never before has carpet selection been easier or faster – not to say: more inspiring!
Pssst… Colours are up for customisation
Arts & Crafts are presented in five colour stories, each featuring unique and brave colour combinations. The art designs appear in clear blue tones inspired by the painter Yves Klein. In contradiction, mustard coloured craft designs find inspiration from art photos of yellow moss on grey concrete. However, you can change colours to make them fit perfectly to your remaining décor. This is easily done and free of charge!
Combine your carpet with twisted details and materials to create a surprising ambience of design and art.
- Helle Lykke Jensen, Designer