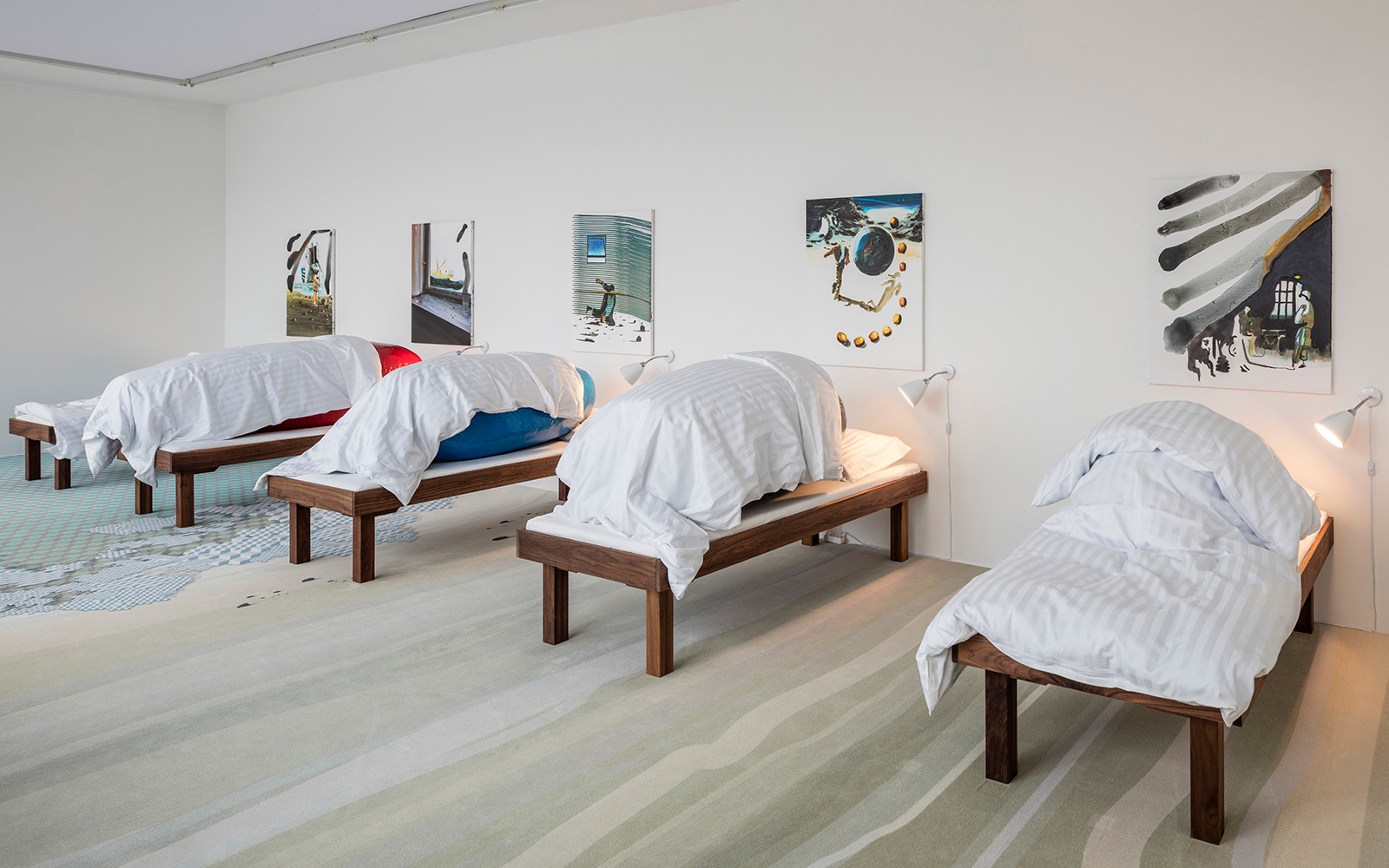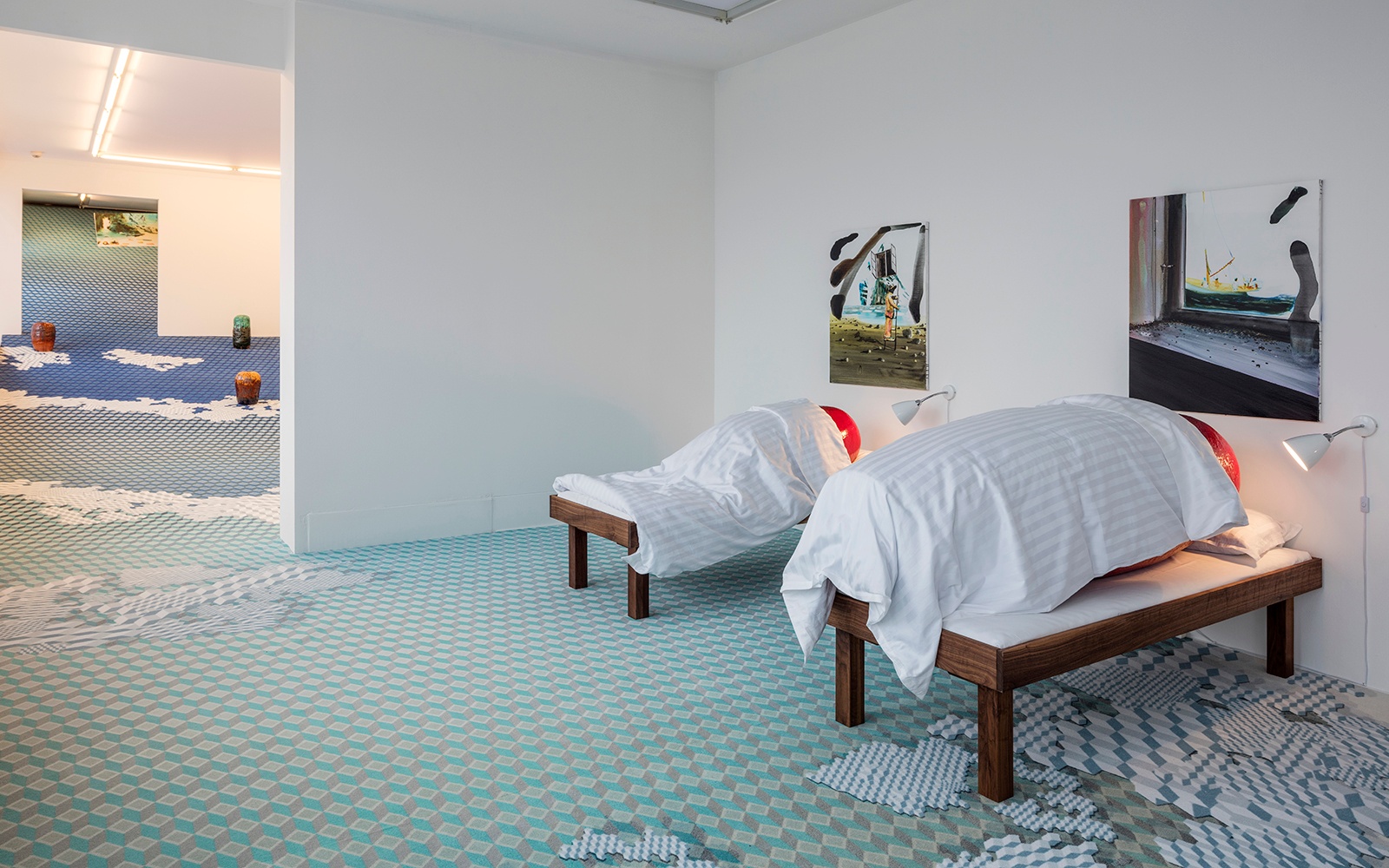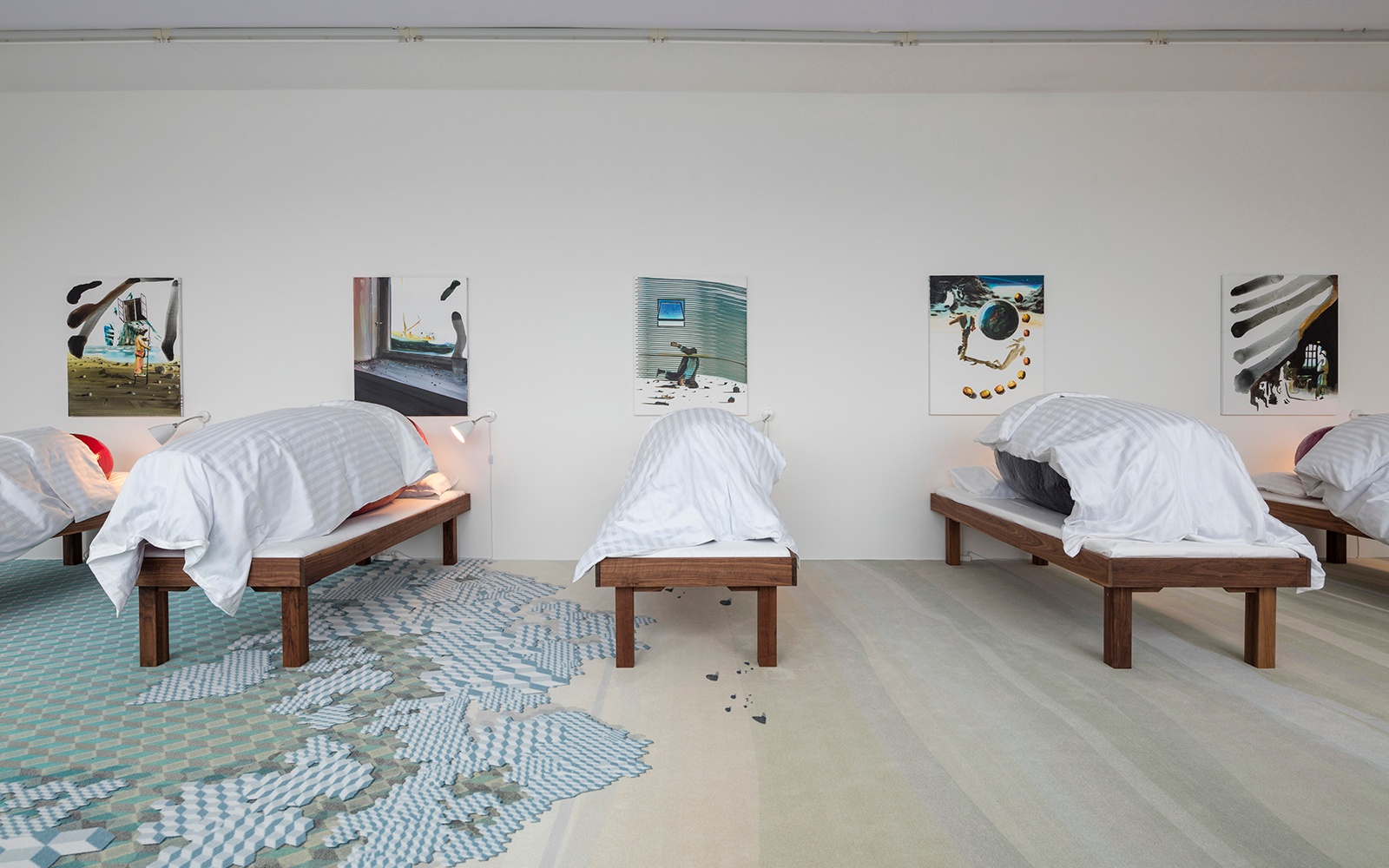 Problems
Kørner is a visual artist who takes being a contemporary artist literally. In his paintings, Kørner embraces current concerns such as sex trafficking (Women for Sale, 2011) and war (War Problems, 2008). Most often, the examined topics open questions about our way of life and living conditions, be it societal groupings, youth and drinking culture or the Western world's means of production – the factory and the family as (re)production units.
"Problems" is a recurring theme in Kørner's work. This might seem a vague formulation, since the term "problem" covers a range from contentious issues to a concept's or a simple object's existence in the world. The role of art is to ask questions, and consequently the work's function is to raise problems.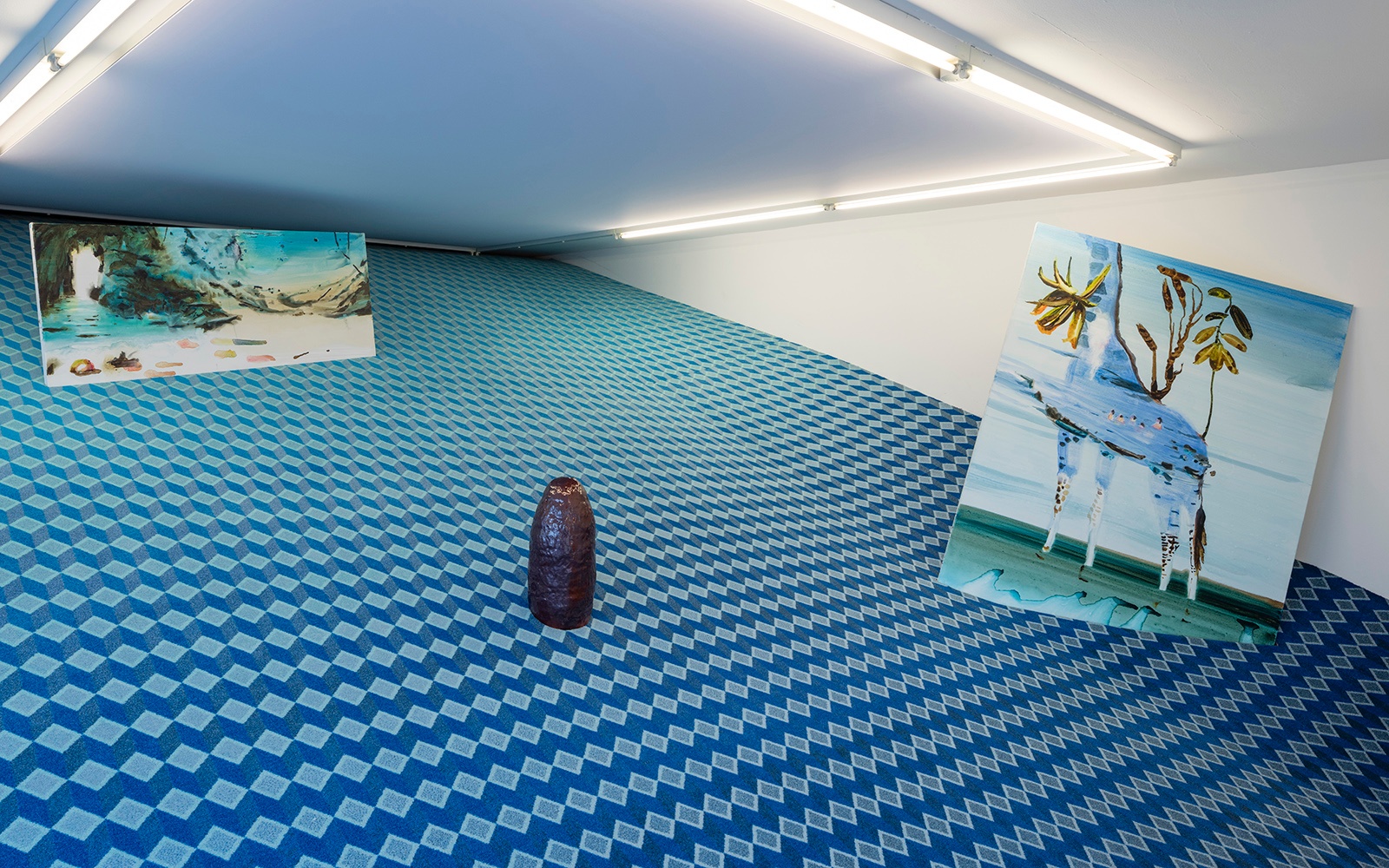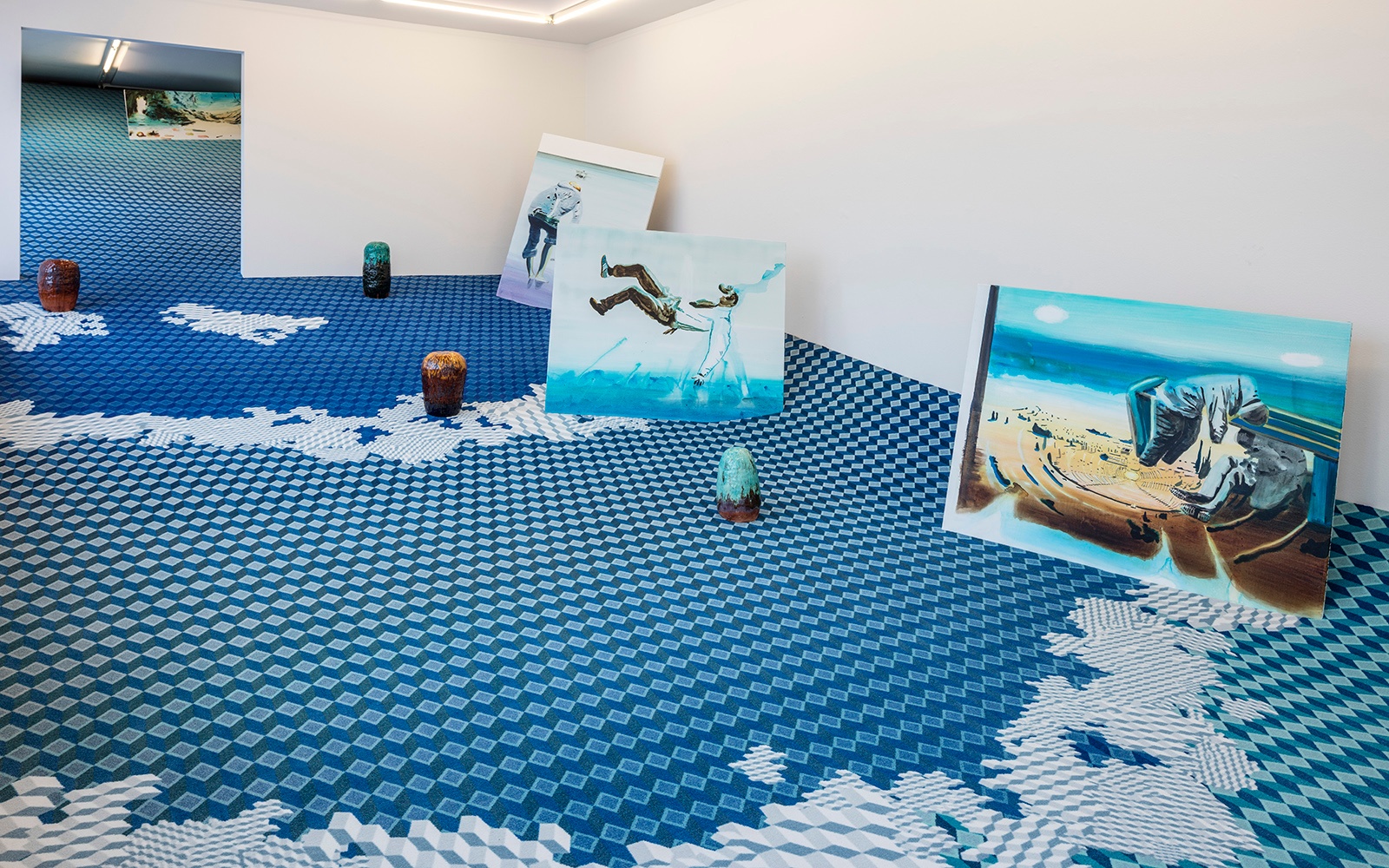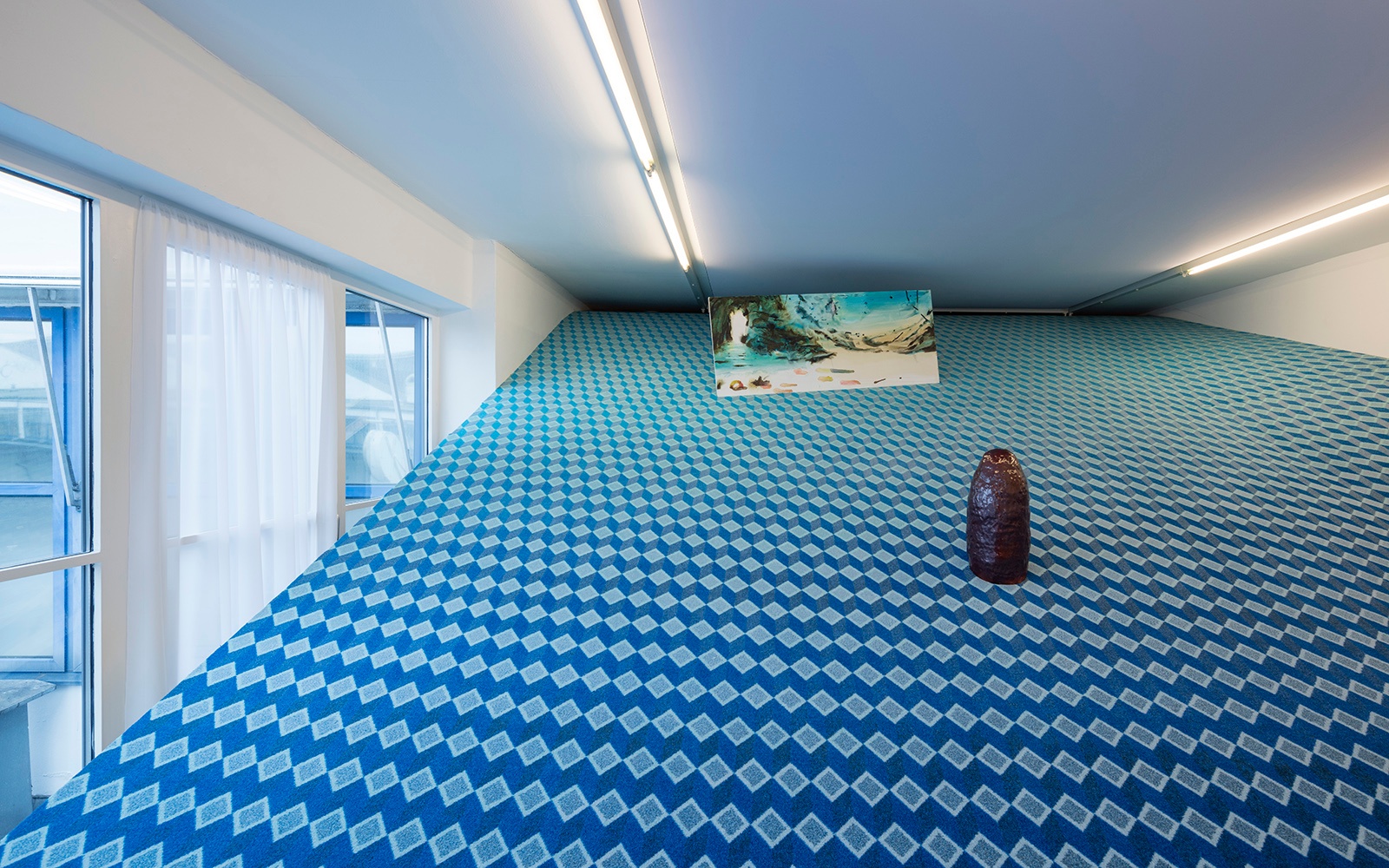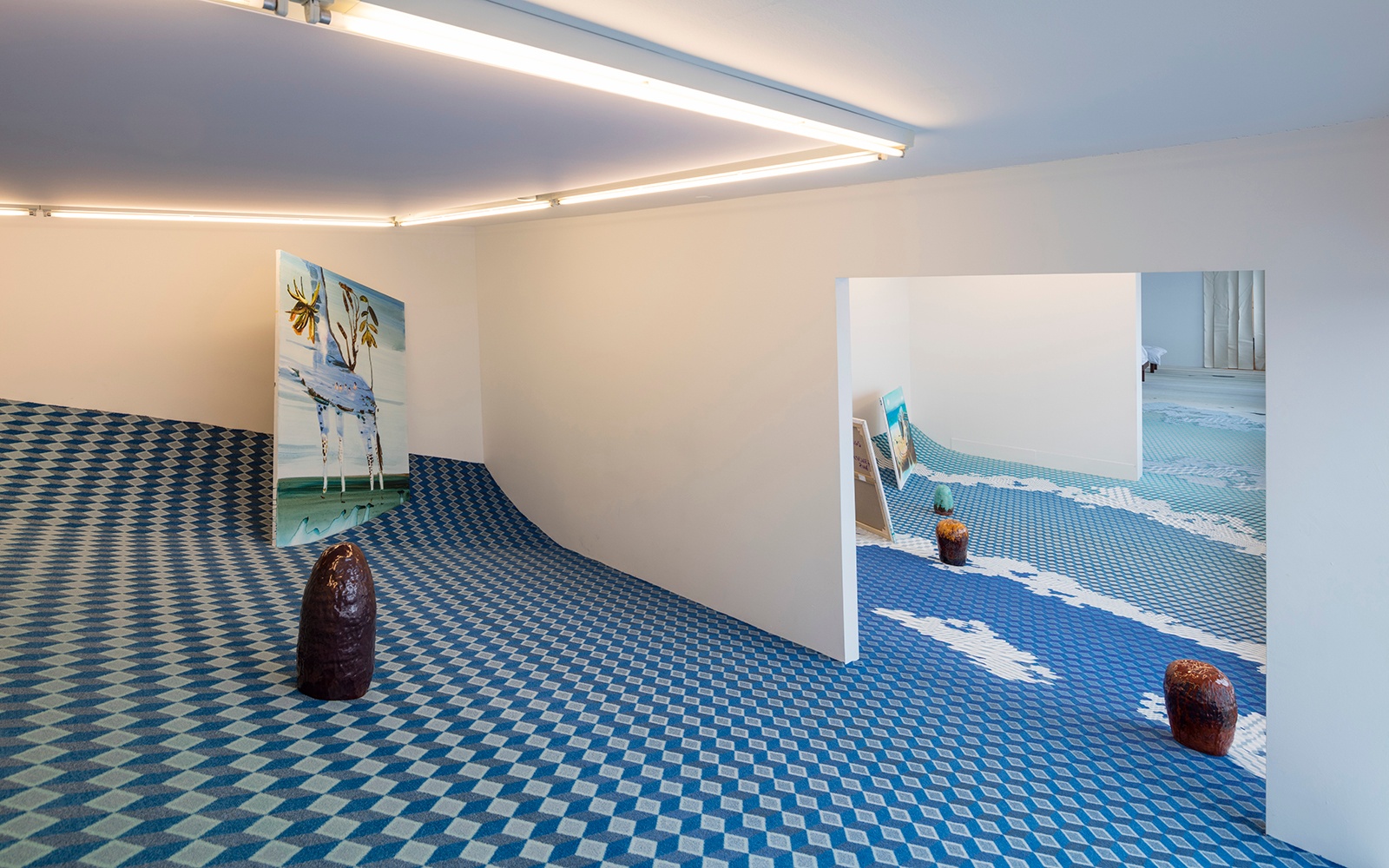 Other Kørner works
Kørner works in various media, including painting, graphics, sculpture and installation. He has undertaken several decorating commissions, including the mural Afghanistan for Frederik VIII's Palace at Amalienborg and most recently a 36 metres long mural Panorama for the State Prison at Nordfalster. Nationally, Kørner's works are found at the ARKEN Museum of Modern Art, ARoS Aarhus Art Museum and the National Gallery of Denmark in Copenhagen. In addition, his works are represented in international collections including the Rubell Family Collection in Miami and the Tate Gallery and Saatchi Collection in London.
Previous Kørner + ege collaboration
ege has had the pleasure of representing Kørner's work once before with the Tsunami installation made of carpet in blue and green hues running 15 metres across the floor and 4.5 metres up the wall.
Kørner believes that carpet is as unique as art material for it is particularly suitable on large-format installations. He believes that carpet can make all the difference since it attracts attention to the floor, a feature of set design which is often overlooked. Tsunami has been exhibited at several locations: The Victoria Miro Gallery in London, HEART Herning Museum of Contemporary Art (DK), and most recently at J. F. Willumsens Museum in Frederikssund (DK).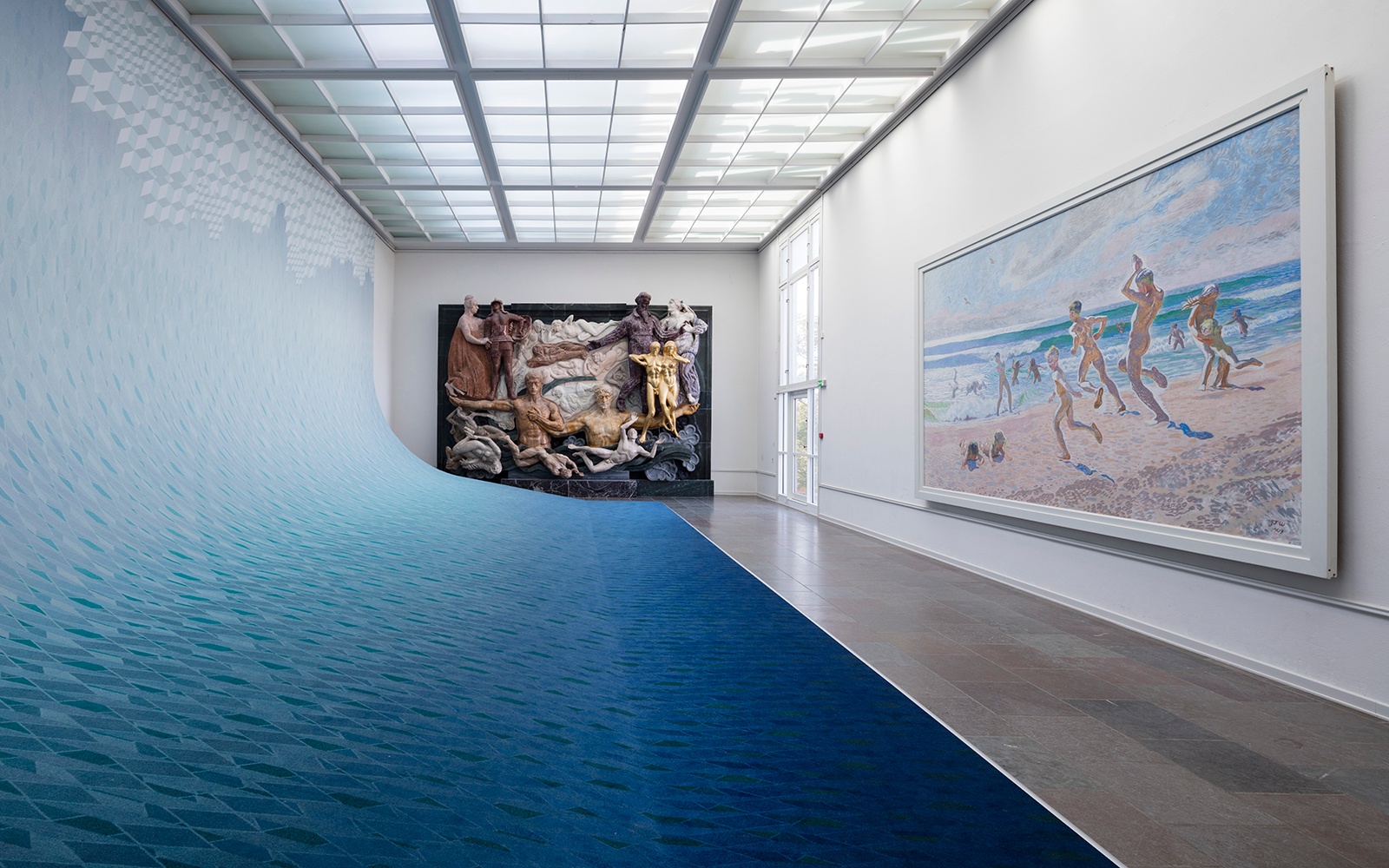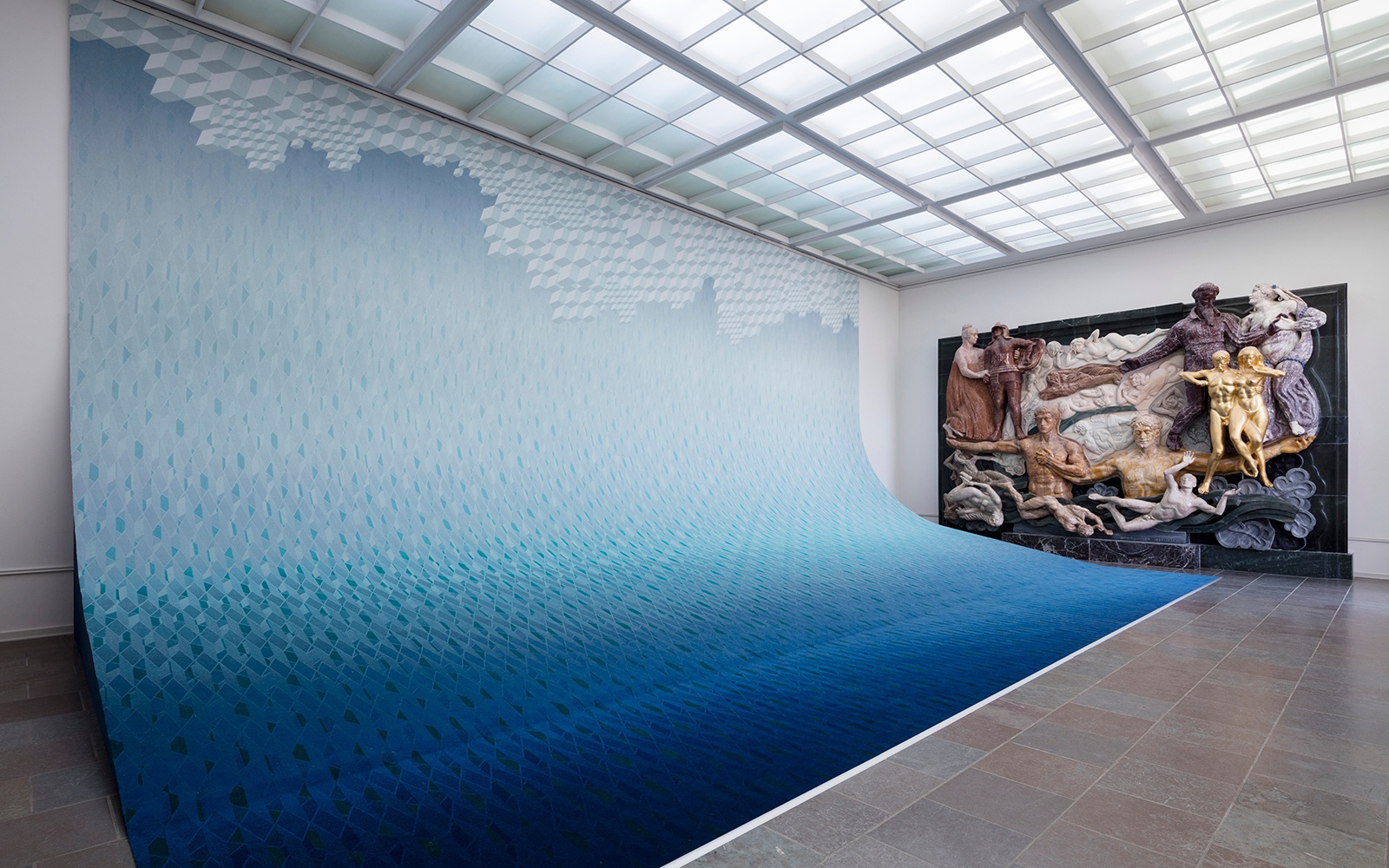 "Tsunami" by John Kørner