Flooring can be a major component in any interior project budget, so how much does a commercial carpet cost compared to alternative floorcoverings such as timber, stone or tile? The answer is basically "How long is a piece of string?" There are so many variables in carpets, from construction and type of backing to custom design and installation costs, that there's no simple set answer.
While we can't give you the exact prices of a commercial carpet without knowing your product specifications, we can however give you the variables that most significantly affect the cost of commercial carpet.
Factors that determine the cost of commercial carpets
Type of carpet
When it comes to just how much your commercial carpet will cost, the type of carpet plays a major role.
Wall to wall carpet is generally more expensive than carpet tiles, both in initial costs and especially in total costs due to differences in installation difficulty, waste and time. Some pre-dyed wall to wall carpet in certain qualities will have initial costs equal to carpet tiles.
Woven wall to wall carpet is generally more expensive than tufted wall to wall
Tufted wall to wall is available in a wide range of qualities, with price points to suit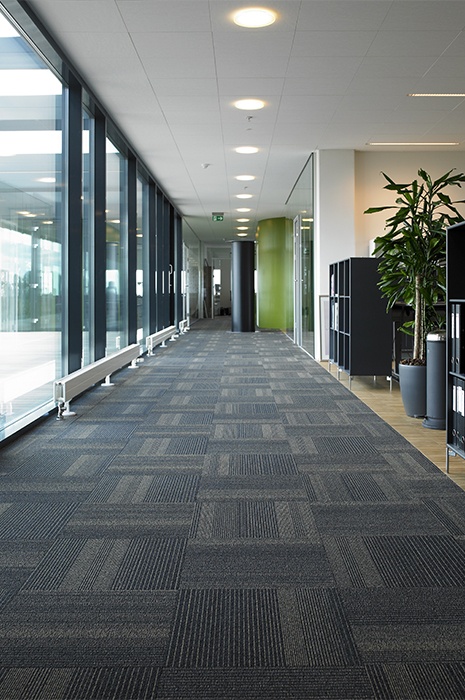 Type of fibre
The type of fibre used – from natural wool to several different types of nylon – also affects the cost of commercial carpets, with natural fibres generally being more expensive. For wool, prices depend on the pureness and the average length of fibres. For nylon, prices depend on the use of BCF or staple fibres. It also plays a role if the yarns are pre-dyed or not, with pre-dyed yarn generally being less expensive.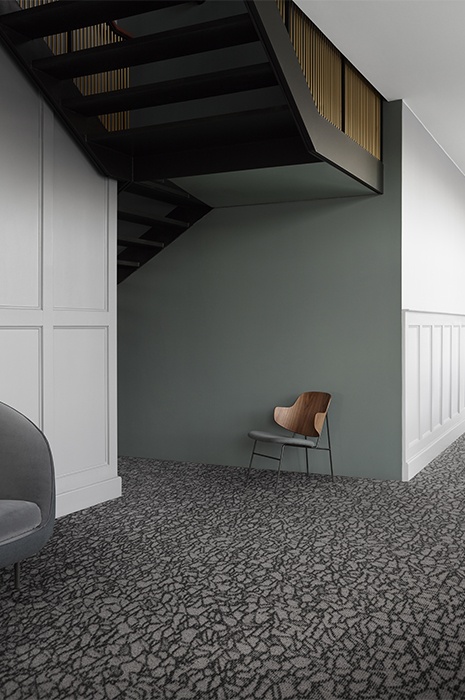 Standard or custom design
A commercial carpet in a standard design or colourway will generally be less costly than a custom designed or custom coloured carpet or carpet tiles. Type of carpet backing plays an important part in ensuring high quality carpet properties such as:
Underfoot comfort
Insulating properties
Wear resistance
Acoustics
Footstep suppression
Fire resistance
Carpet backing adds structural stability, shape and protection and the material used, its thickness and firmness, can affect the long-term durability of the carpet. Carpet backing can also act as an integrated underlay so the carpet can be fixed directly to the subfloor reducing the installation costs.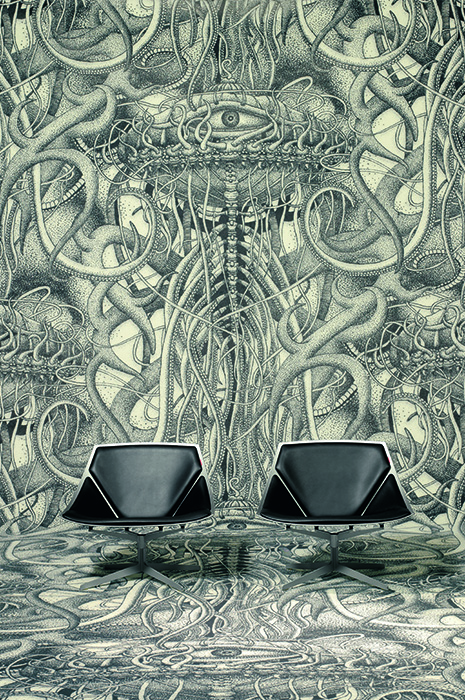 Generally, the cost of commercial carpets decreases in this order, with the first being the most expensive backing type:
Wall to wall backing:
Thick latex
Felt
Thin latex
Woven textile
Carpet tile backing:
All these backing types have different purposes, and different price points, so be sure to consult your carpet supplier to choose the most suitable backing for every situation in your project – such as high and low traffic areas – and that best fits within the overall project budget. Also consider that while some commercial carpet backings might have higher initial costs, choosing a cheaper carpet backing might mean added expenses for installation, maintenance and replacement – and vice versa.
Cost of commercial carpet installation
Wall to wall installation is typically more complex, more time-consuming and more costly than carpet tile installation and there is also typically significantly more wastage. This means that comparing square meter prices between wall to wall and carpet tiles is like apples and oranges when calculating total costs. The costs that you need to consider in regards to installation of the commercial carpets are:
Wall to wall carpet needs to be laid flat in situ for at least 24 hours prior to installation so can add time as well as cost to your project, which you should also consider.
Carpet tiles are generally easier to lay and have little wastage, thereby saving both money and time.
Installation on perimeter grippers is the most expensive carpet installation technique but provides a cushion-like effect when walking over the carpet, increased footstep suppression, high strength and elasticity, resistance to heavy traffic and a simple and quick replacement of the carpet when needed.
Ask this when considering the price of commercial carpets
When talking budget with your carpet manufacturer, ask about how changes in these aspects will affect your total commercial carpet price:
Type: Wall to wall vs. carpet tiles
Construction: Tufted vs. woven
Fibres: Natural vs. synthetic
Design: Standard vs. custom
Backing: What type and is it pre-attached?
How do all the above affect installation?
Ready to request a price quote for your next project?
Get in touch with us here, we are ready to assist your next project.