Order a free catalog of the Atelier collection here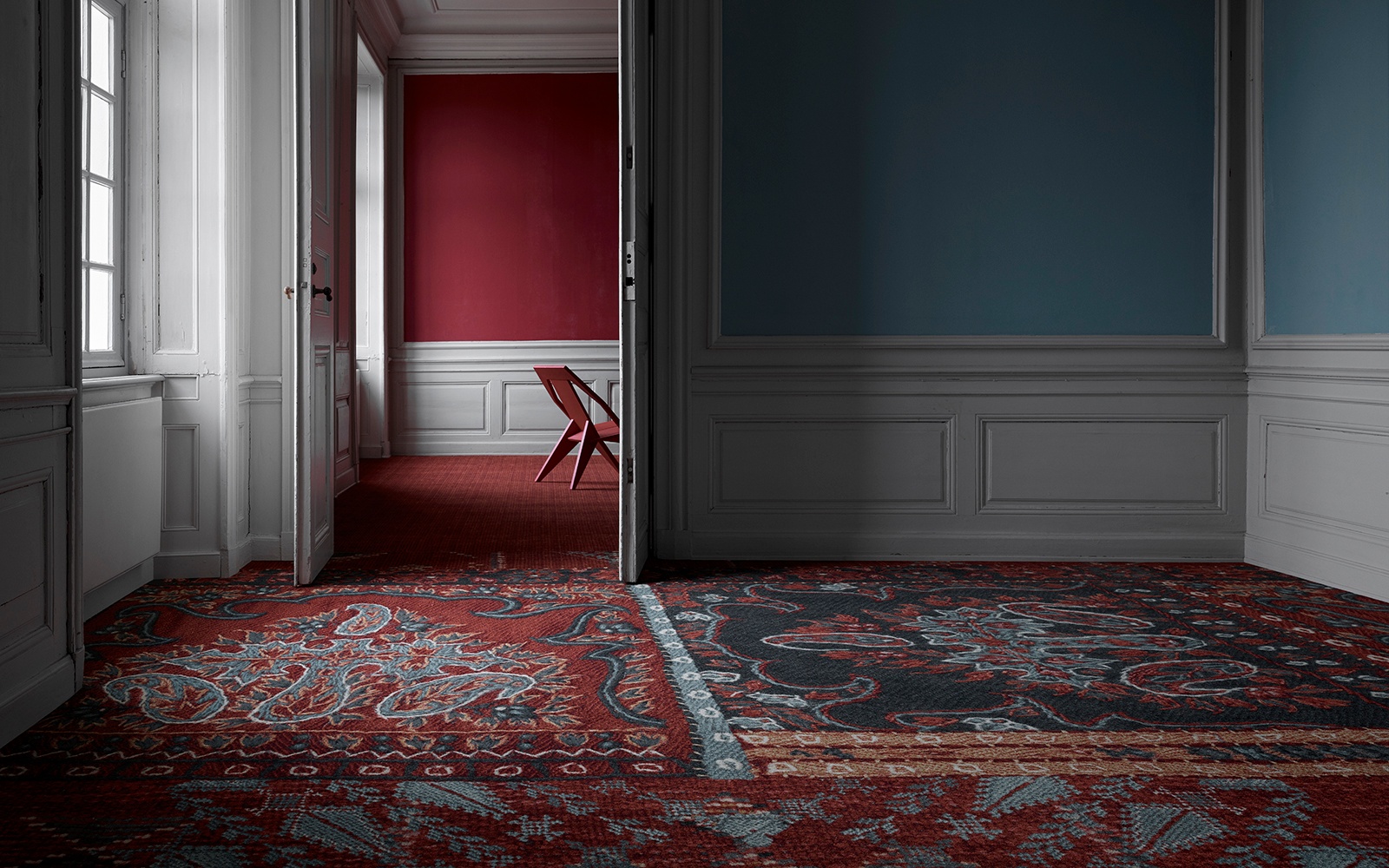 Mineral
Fascinated by collecting stones, Monsieur Christian Lacroix brings this natural element into the collection in the Mineral design theme embracing beautiful mosaics of beach stones, chaussé stones and quarry tiles. Monsieur Christian Lacroix states: "The carpet not only dresses floors but also softens them, makes them warmer, less noisy, covering slabs and stones which, for centuries, have provided one of the main decorative elements of the residences of yesteryear. Sometimes rustic, sometimes sophisticated. Sometimes opulent, sometimes modest. I wanted to create an optical illusion in the carpet, imitating these ageold decorations, often inspired by the old buildings of my hometown Arles; the checkerboard tiles of the Archbishop's palace, the Gallo-Roman mosaic of the ancient "villae", made of pebbles from the Crau plain, using shades of grey, or even simpler seedbeds of minerals encased in the floor like a collection of gems."
You can see the entire Atelier collection in this PDF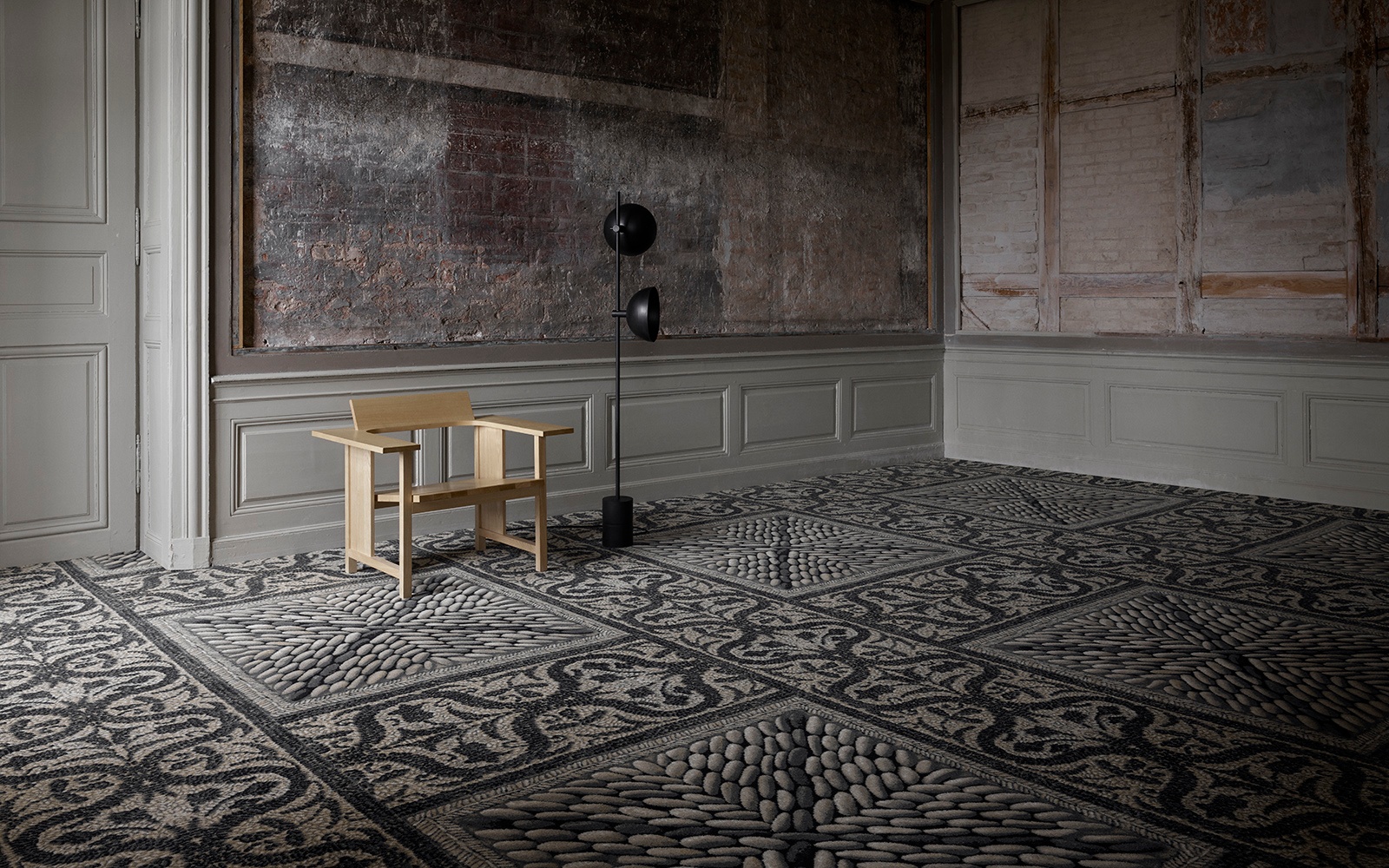 Gravure
Finally, Gravure features fantasy engraving motifs inspired by monuments from Monsieur Christian Lacroix's home town, 1900 century fashion with birds and butterflies as well as mountain landscapes in Provence. Monsieur Christian Lacroix explains: "For this third theme, the carpet is adorned with a collection of etchings of an imaginary landscape freely inspired by a Provençal town or lush Mediterranean hills, a scrapbook containing a patchwork of 19th century fashion and flights of butterflies, abstract sketches or graffiti, and streaks of ink to complete the cloud motifs."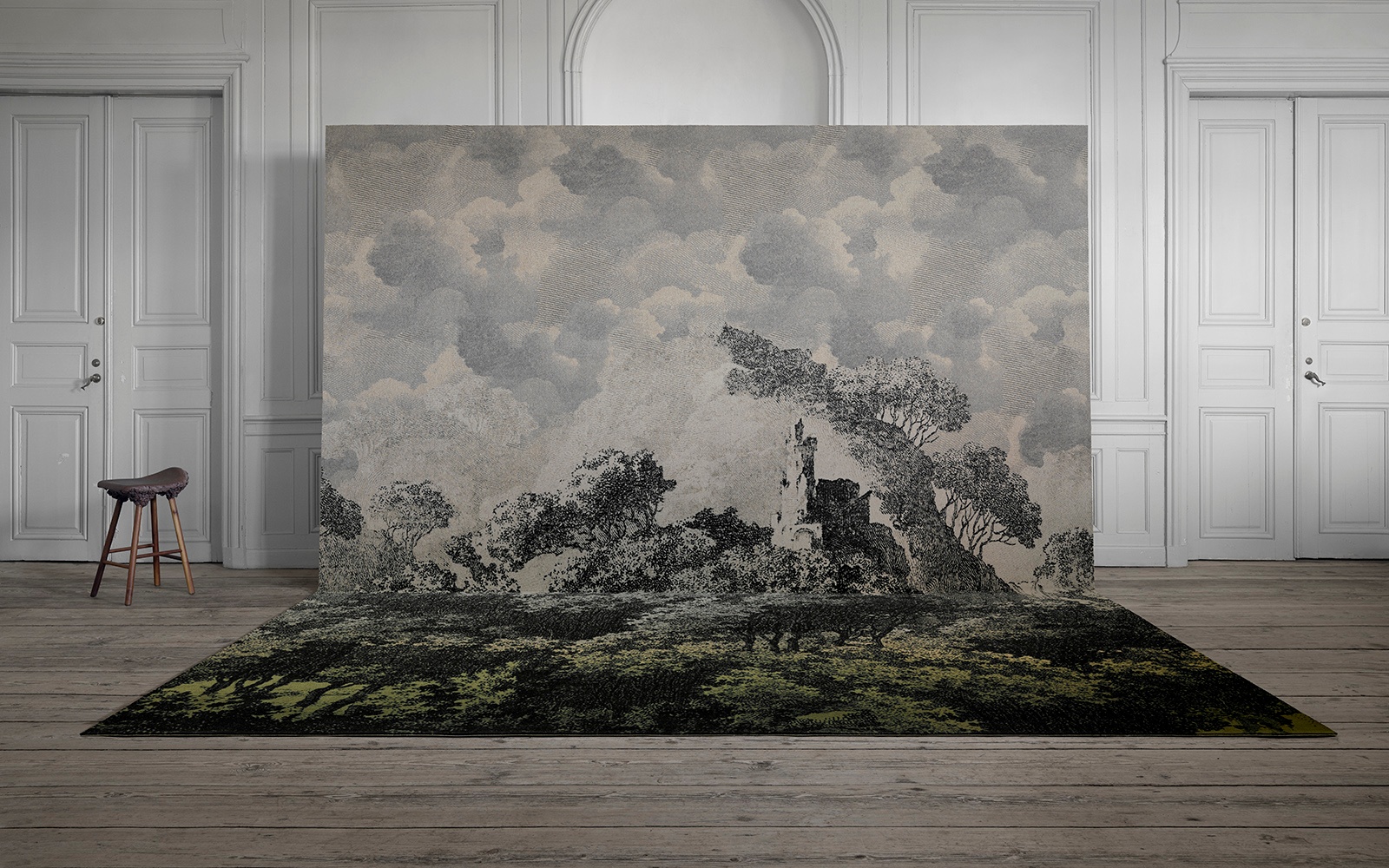 Monsieur Christian Lacroix
After studying classical literature and art history in Montpellier, then at the Sorbonne and the Ecole du Louvre, Monsieur Christian Lacroix migrated towards costume design and created his own fashion house in 1987. Since the 1980s, he has put his signature to the costumes and scenography of numerous theatrical, opera, ballet and museum productions. Since 2000, he has also been involved with more industrial design projects: TGV trains, hotels and cinemas.

Having completed interior design work at several landmark hotels and museums Monsieur Christian Lacroix has worked with ege carpets on many prestigious projects such as Palais Galliera, Hôtel du Petit Moulin, Hôtel l'Antonie and Hôtel Notre Dame in Paris as well as Musée Réattu and Hôtel Jules César in Arles.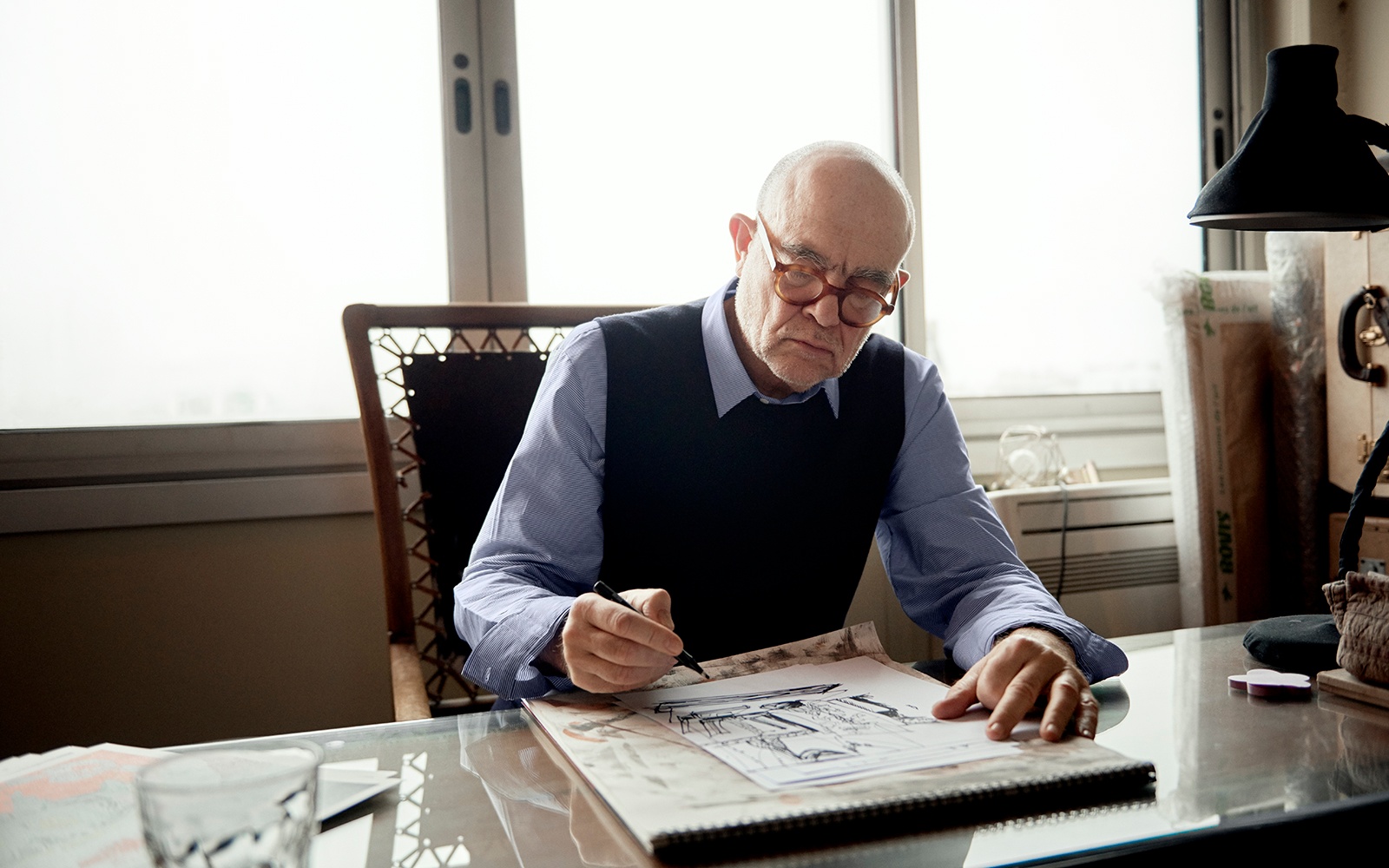 The green choice
Available in all Highline qualities, Atelier offers the choice of Highline 1100 made from regenerated and regenerable ECONYL® yarns. Produced from used fishing nets and other waste materials that are reborn as strong and hardwearing first-grade yarns for textile flooring, Atelier helps bringing responsible products into beautiful interior design projects.
You can read everything about the Christian Lacroix Atelier collection and see the products here