Whether you are dealing directly with the business owner or CEO, a management team or a facility manager, there are many questions you need answered before proceeding with any interior design project. While some clients will have prepared a comprehensive brief others may need a little encouragement in extracting the information required to ascertain that your design will align with their needs. Here are a few suggestions of questions to ask to get things moving in the right direction: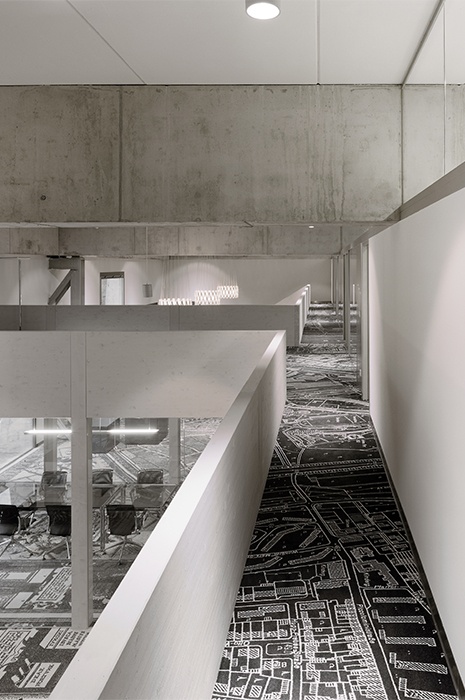 1. Do you have a preferred type of flooring?
If the client has no fixed preference, talk them through the advantages and disadvantages of various flooring choices and the cost involved so you can lead them to a preference.
2. What is the budget?
Obviously, the amount of the overall budget you can allocate to flooring will affect your ultimate design. If carpet is the flooring choice, then it will affect the budget whether you specify bespoke design, wall to wall or carpet tiles and the level of quality that can be attained. Bespoke design is more expensive than standard wall to wall and carpet tiles with that latter also being easier and faster to install.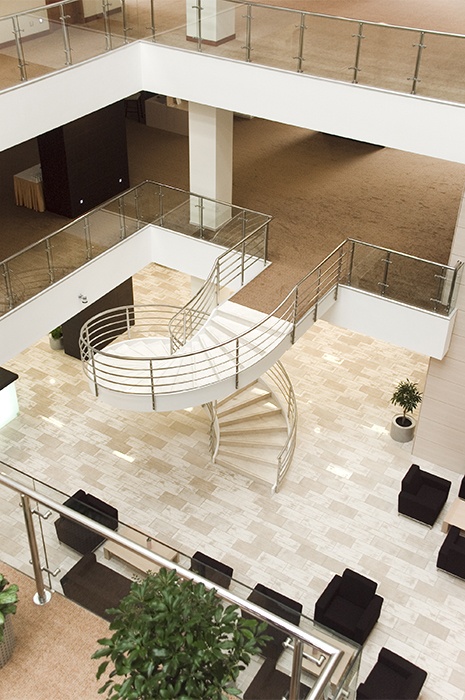 3. Is indoor air quality important?
If this is the case, and it should be for the majority of fit-outs, outline the advantages of carpet in improving indoor climate from the perspective of both air quality and thermal comfort.
4. Wall to wall or carpet tiles?
Assuming that carpet is the client's preference, talk them through the different properties, effects that can be achieved and costs for both wall to wall and carpet tiles. Also cover the possibilities for custom design and colours.
5. What will the amount of foot traffic be on a daily basis in each area of the project?
The amount of daily foot traffic needs to be estimated if data is not already available. Pay particular attention to high traffic areas like corridors or between desks.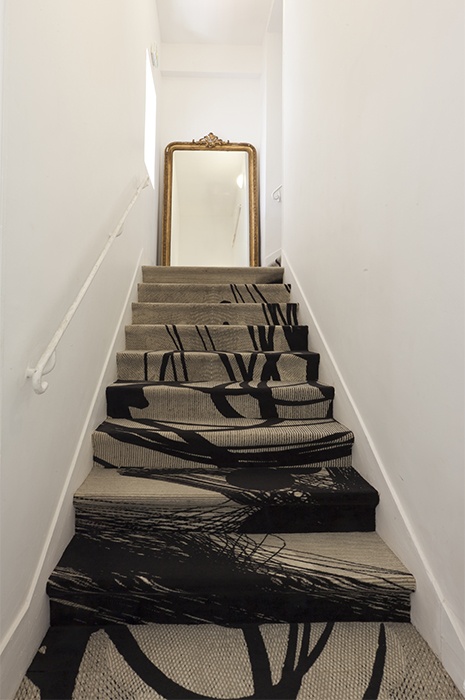 6. Will furniture on castors be used and if so, where?
By defining areas where chairs and other furniture with castors will be used you will be able to specify carpet rated for use with castors for those areas.
7. Will acoustics be important?
You will need to determine from the client where sound levels could be a problem and the right carpet and backing will be required to suppress these to provide a comfortable noise level. This can vary greatly within sectors as well, e.g. with some office areas being very quiet while call centers or open office spaces may generate a large amount of noise in an otherwise preferably quiet environment.
8. Is sustainability an important part of material choices for this project?
If so, explain that there are environmentally responsible new fibres available on the market for carpets such as ECONYL®, which is made from recycled fishing nets and other waste materials, as well as carpet backings made from used water bottles. You can source carpet from a responsible manufacturer with Cradle to Cradle™, BRE, Leadership in Energy and Environmental Design (LEED) and ISO 14001 certification, registration under The Economic Management and Audit Scheme (EMAS) and fully documented environmental claims. You can also look for carpet suppliers who offer recycle system for old carpet.
9. Do you have strong preferences as to colour and design for the flooring?
This is your opportunity to ascertain, not just aesthetic preferences, but practicalities such as whether colours and patterns should be chosen that best disguise soiling and require less regular vacuuming. You can also get to know what atmospheres the client wishes to evoke, such as welcoming and relaxed in the reception area, bold and inspiring in collaborative areas and calm and soothing in focussed work areas. They may also be interested in incorporating elements of biophilic design to promote well-being using organic colours, textures and patterns to evoke the natural world in the indoor environment.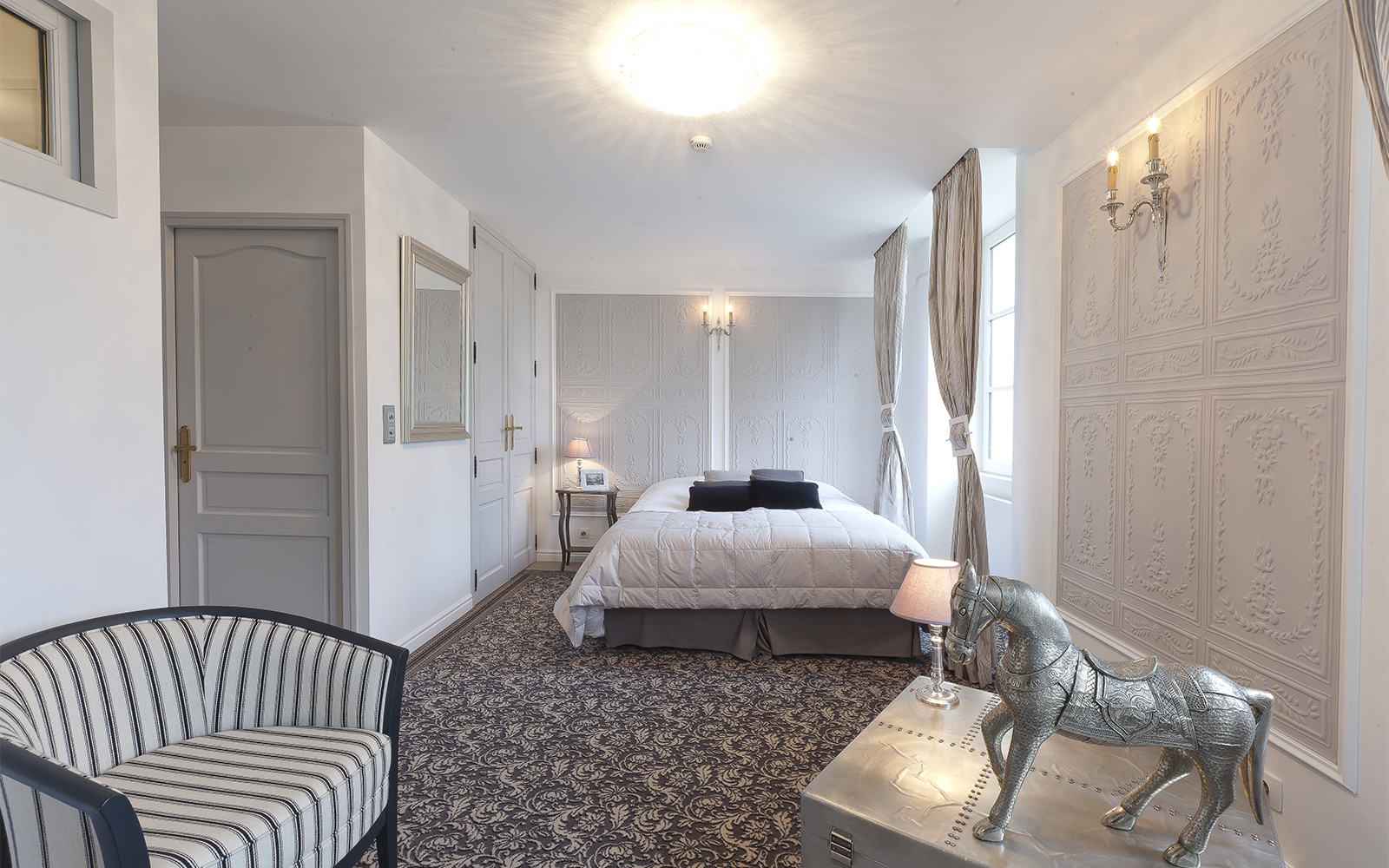 Using the questions and answers
As part of your overall brief, the answers to the above questions will guide you in the right direction towards achieving a design that fulfils all the overarching aesthetic and practical requirements of the project. The answers are also a great tool for your local carpet expert to help you with choosing just the right specifications and design, should you opt for assistance. If you have you grown more curious about your own specific project, get in contact with us here and lets take a look together.
Moving on, our next blogpost will guide you through how carpets impact acoustics.