Located in the former storage hall of the PSV football club, the KICK Office facilities make up a raw environment with a natural need of added warmth and acoustic aid. Thus, carpet was the preferred material from the very beginning. The creative team from Kragt even decided to take carpets to the next level by covering selected walls in the soft material too.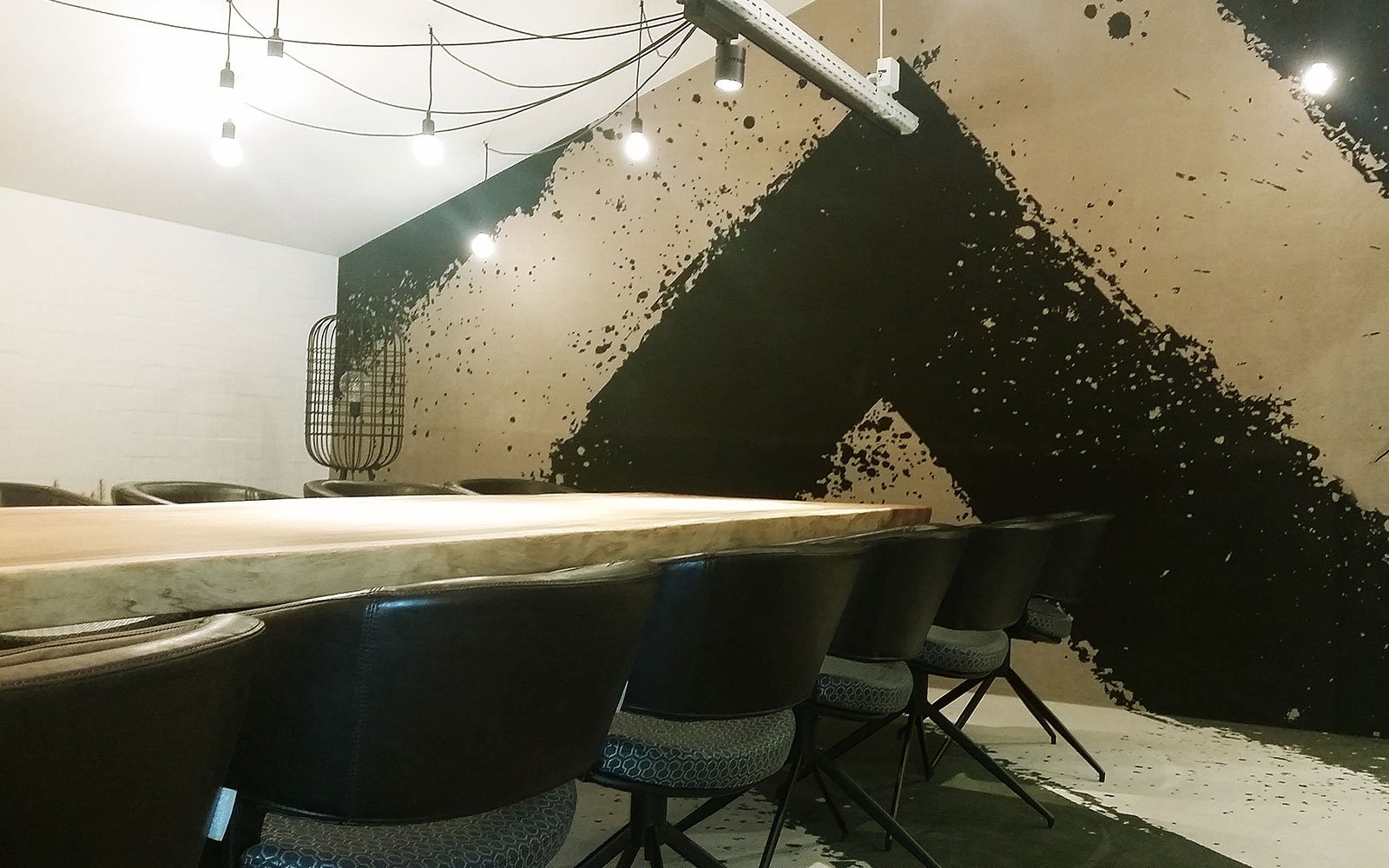 Being a price friendly flooring solution, carpet was the obvious choice because of the custom design possibilities combined with ege's well assorted portfolio of premade designs - ready to pick, produce and install right away.
A strong mix of custom and predesigned carpet patterns
Naturally, the interior is specified to make the most of the spectacular location. The carpets express movement, competitive spirit and fun wrapped in natural coloured patterns. One carpet features the hexagon pattern of a football whilst another is decorated with arrow lines to simulate the forward action of sports.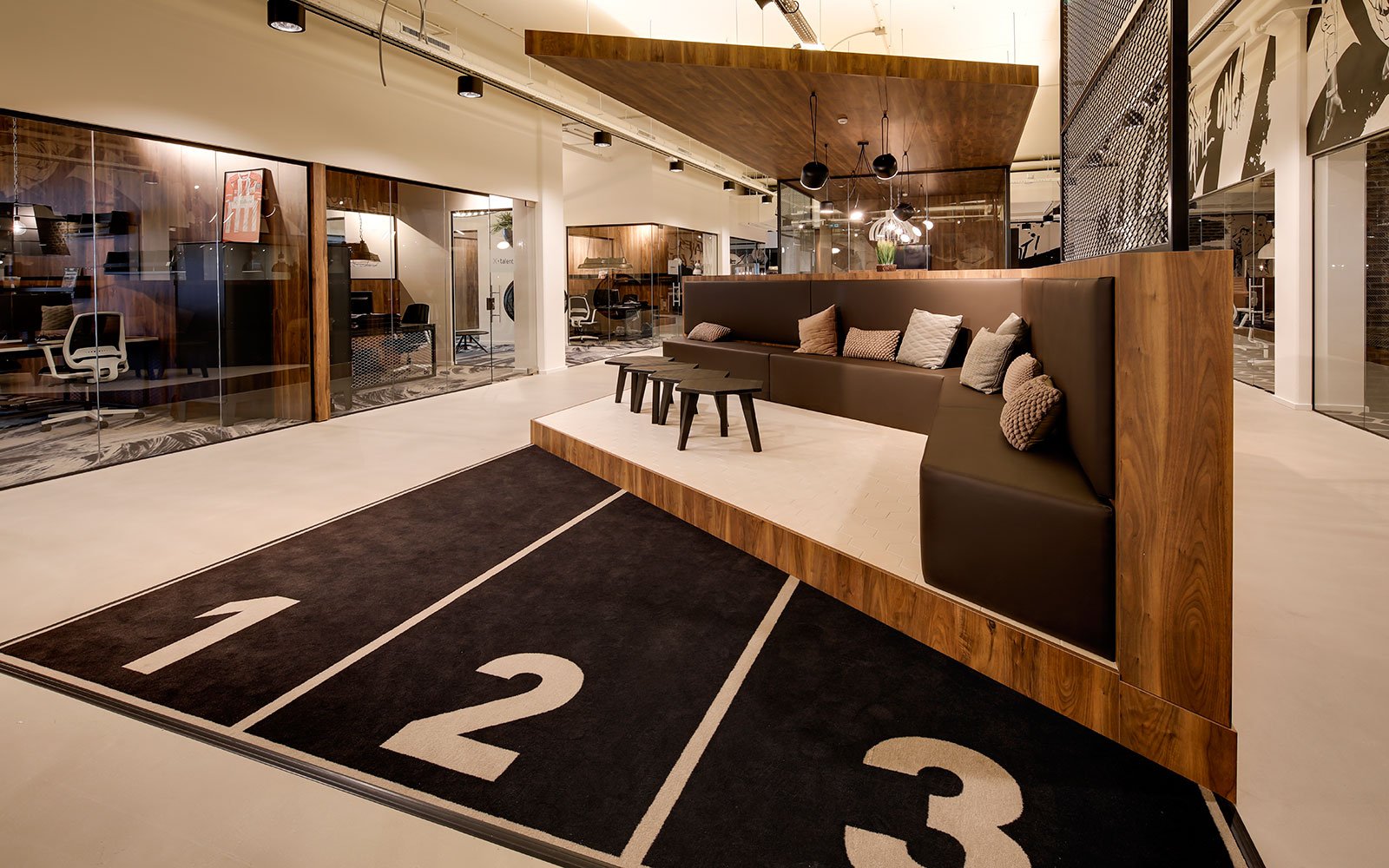 Two patterns are handpicked from the Industrial Landscape collection by Tom Dixon and include the Tide and Wash designs. Want to learn more about ege's designer friends?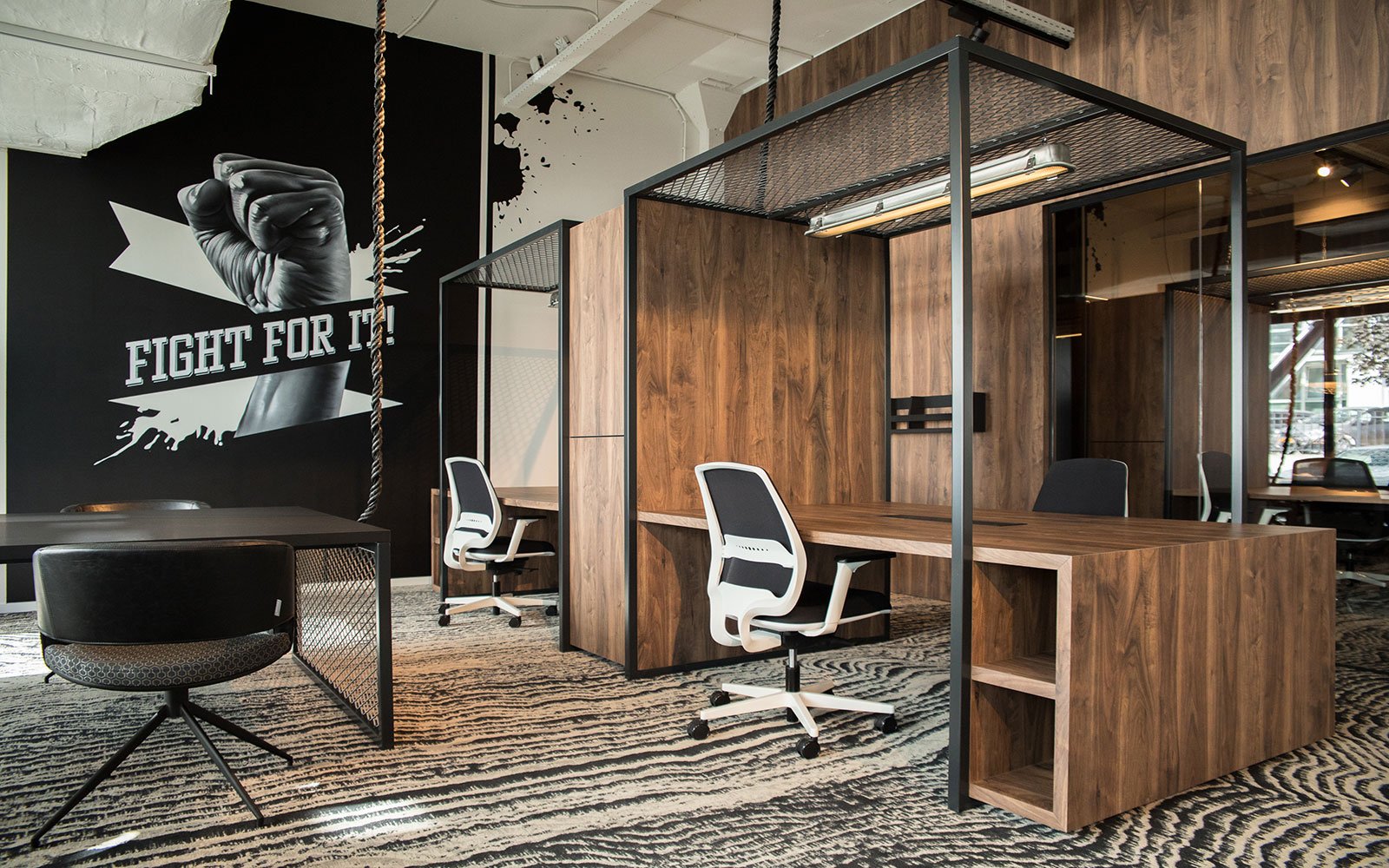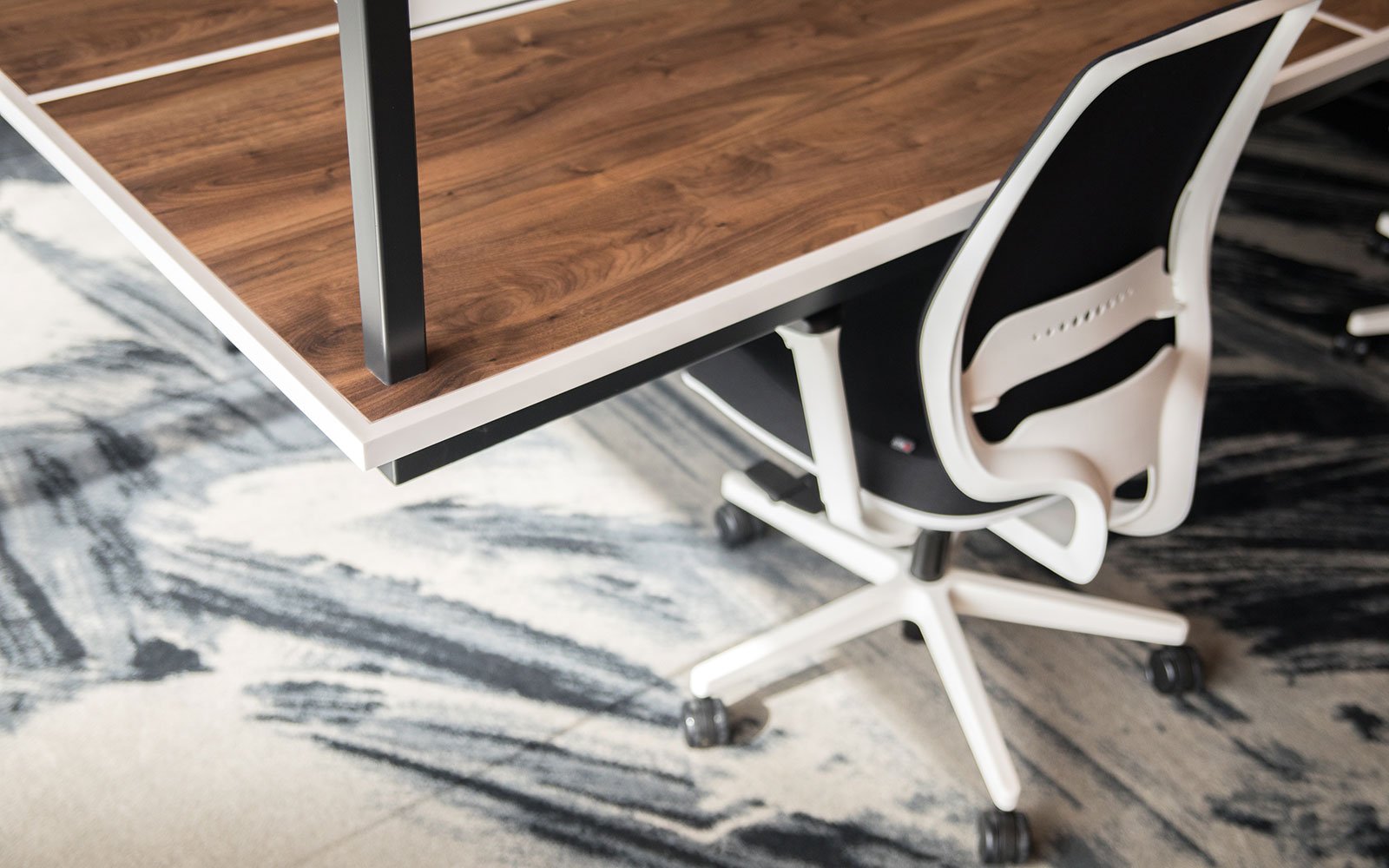 ege calls for innovation in more ways: you can have any imaginable pattern AND adorn not only your floor but other surfaces such as your walls too. That is interior design of 2018!
- Martijn van Wezel, Creative Director & Partner at Kragt Groep B.V.