100% Cradle to Cradle certified
Holding 18 Cradle to Cradle certifications, which cover a total of 110 individual products, Ege Carpets is now the no. 1 brand globally in terms of growth rate of an overall certified assortment. We are delighted to have gained the highest ever number of certifications achieved in under five years - no other company has ever gone from a 0 to 100% Cradle to Cradle certified assortment that quickly. And across all countries and industries, Ege Carpets holds the number four ranking in terms of companies with the most overall certifications.
Deputy chairperson of the climate partnership for manufacturers
Recently, Ege Group CEO John Vestergaard, was appointed deputy chairperson of the Danish government's climate partnership for manufacturers, which is one of 13 partnerships to secure a 70% reduction in CO2 emissions by Danish companies. This appointment follows the increased focus on our ambitious sustainability work and in particular the achievement of the 100% Cradle to Cradle certified assortment.
We design carpets for a sustainable future
Being a sustainable front-runner is an obligation. Therefore, our 2030 company strategy links directly to the UN's sustainable development goals. We work strategically with three goals:
No. 7 Affordable and clean energy: CO2 positivity is obtained through investment in sustainable energy.
No. 12 Responsible consumption and production: Is achieved through sustainable carpets and closed material loops.
No. 14 Life below water: Turning used fishing nets into useful resources helps to protect sea life.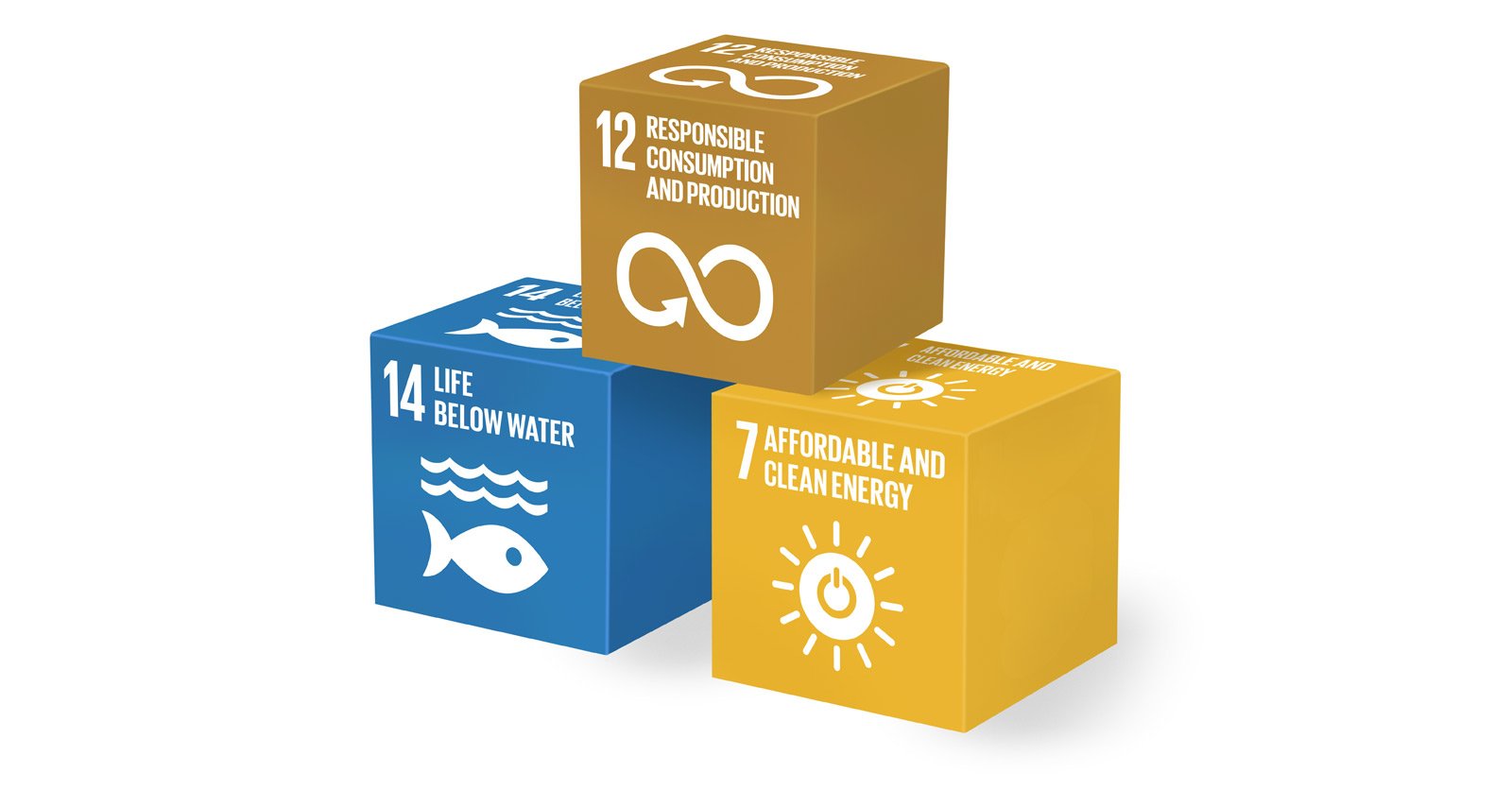 Each day we base all of our decisions and actions on our strategy: "We design carpets for a sustainable future" which we have broken down to four tangible focus areas:
1. Sustainable carpets: All products must be raised to Cradle to Cradle Platinum certification level and recycled materials must account for 75% of carpet construction by 2030.
2. From waste to resources: All yarns must be made from recycled or renewable materials by 2030 (50% in 2020).
3. Closing the loop: All components must be separated and reused by 2030.
4. CO2 positivity: New technology must not only cover the need for energy but also generate an energy surplus. Transportation must be offered with delivery time options (and CO2 emissions) of the customers' own choosing. CO2 neutral transportation solutions are required.



Acknowledgements are lining up
We are beyond proud to have taken first place twice in a CSR rating created by Danish top management publication: Økonomisk Ugebrev Ledelse. Likewise, the European Commission, KPMG, Scandic Hotels and Danish Design Award have awarded our green achievements. In addition, we have won the EU's Management Award for Sustainable Development and most recently, the Circularity City Product Award by EIT Climate KIC and Circularity City has given us international speaking time at C40 Worlds Mayors Summit 2019.
What's in it for me?
We have made it easy to you to meet the demanding sustainability requirements from customers and a range of other stake holders! By offering a product assortment featuring only Cradle to Cradle certified products, you can be sure, that no matter which Ege Carpets product you choose to specify for your project, it is manufactured with the greatest respect and care for the people and planet. Thus, you pass on this great value to your project!
The new Eye on Ege magazine is out - read it right away!
Besides breaking the Cradle to Cradle world record as explained above, we celebrate the beginning of a new decade with launching Eye on Ege Issue no. 3. With a strong grasp on art, design and fashion, the magazine explores how great architecture, brands and experiences merge with carpets in very powerful ways.
Since our entire product range is Cradle to Cradle certified and compliant with the ambitious Indoor Air Comfort GOLD Certification, sustainability is the green thread throughout this magazine. Therefore, it features articles covering the innovative ideas of ECONYL® yarn inventor Giulio Bonazzi and events in the spirit of a sustainable future, such as the Green Carpet Fashion Award, Italia.
As always, we take you on a breathtaking design safari when exploring our newest design collaborations including the "Vogue: Like a Painting" exhibition and our Tate Modern cooperation with Danish art trio Superflex. This also includes fierce fashion projects featuring Versace, Cannes Film Festival and CFDA and ultimately, our Atelier collection by Monsieur Christian Lacroix that demonstrates extravagance at a new level, when our long-time designer friend unfolds his design passions on carpet.
All of this and so much more in your new Eye on Ege. May it ignite your creativity and fuel amazing interior projects in the future. Click this link to see the magazine right away - happy reading!