Structured around 6 colour themes, Chromatism captures the power of colours by transferring contemporary hues to a selection of rugs in classic tufted, flat woven and shaggy constructions. Thus, shades of beige, grey, black, green and blue are the starting point for your next rug selection – not forgetting the multi coloured theme holding bright colour splashes of red and yellow, among others.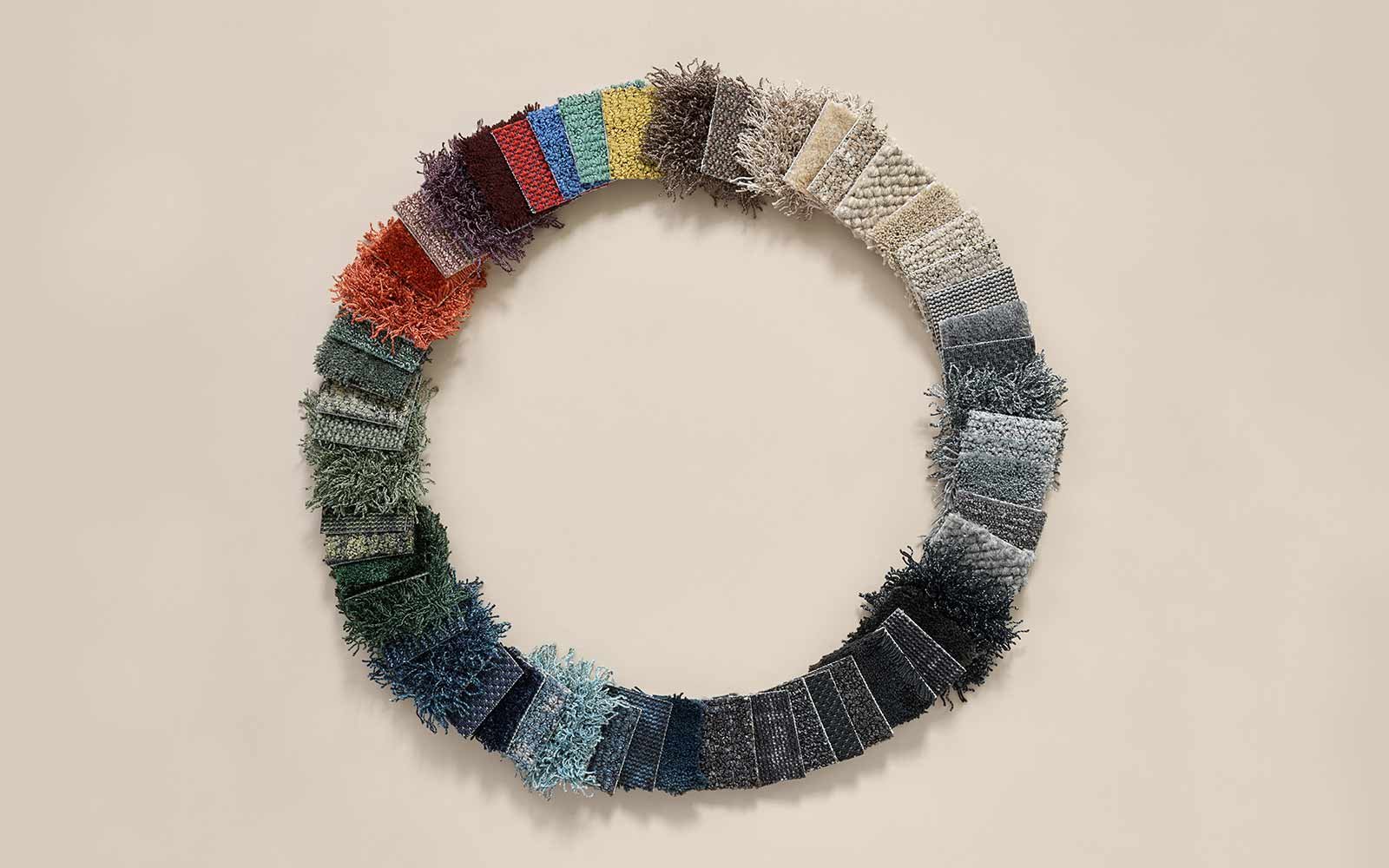 Take back the power of your impressive flooring surface
Bringing softness, a warm atmosphere and sound reduction to any project, Chromatism exploits and renews the floor, a sometimes overlooked part of interior decoration. With a simple, yet very effective grip, a rug transforms your room into a completely new space – easy, fast and in a very budget friendly way. So why not take advantage of this? Customise your rug by choosing construction, size, shape and finishing. With ege carpets' any shape concept, you can customise the rug to perfectly fit the interior style you aim for by following a quite simple procedure.
1. Choose your favourite colour and construction
First, make a selection from any of the many colours and constructions at hand. With Chromatism, you experience the textures of different pile heights, yarns with natural variations and silk highlights that create movement and depth. In addition, a number of shades are available structured around 6 tempting colour themes.
Beige
Neutral shades with a delicate subtlety create a calming yet warm atmosphere. Anything but boring, beige brings understated luxury and elegance to your interior with its cream, sand and tan-coloured tones.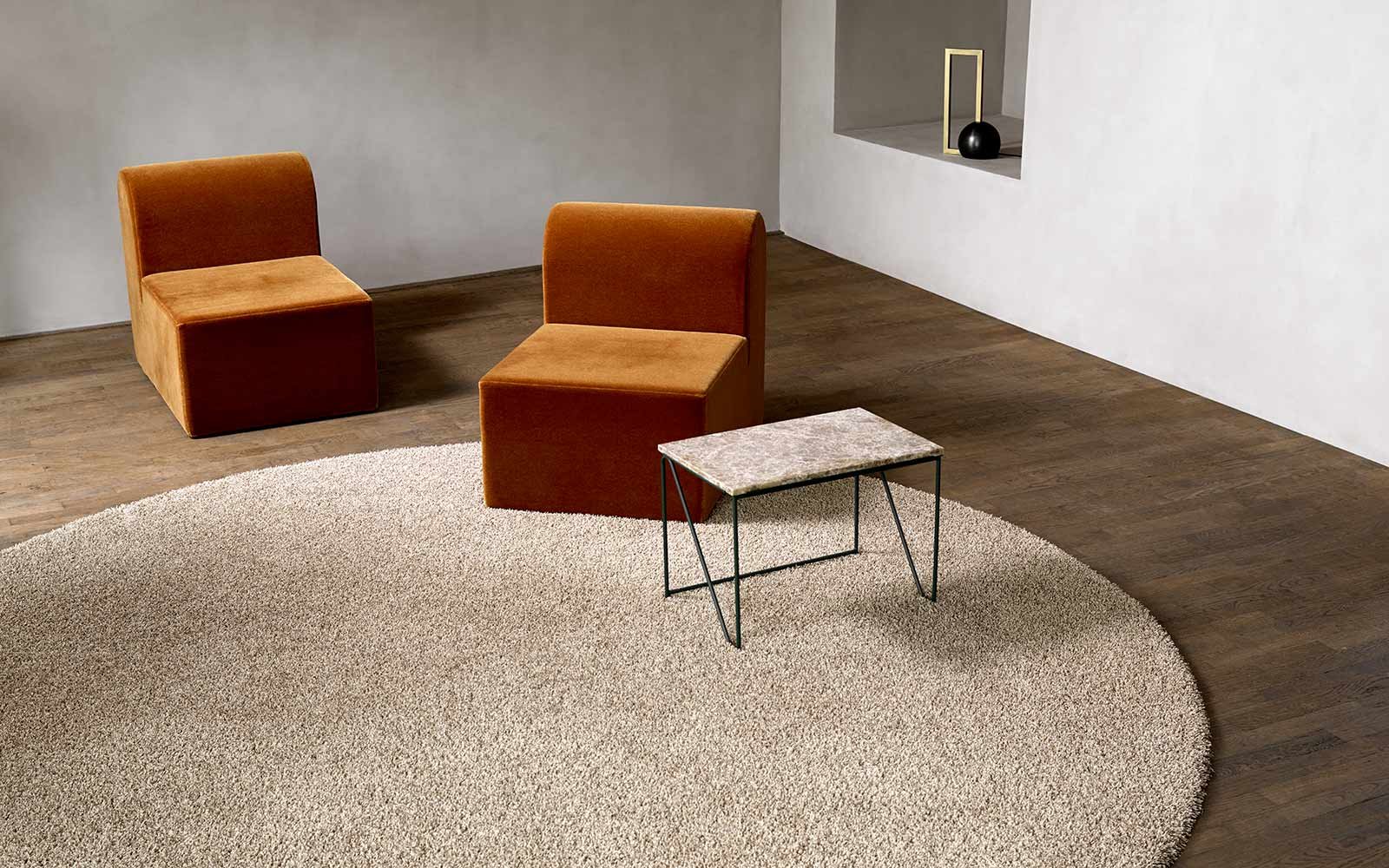 Grey
Soften your interior style with a greyish high pile rug. Featuring a comfortable look and feel grey adds contrast without being in strong opposition to the white walls and light wood species dominating many interior settings.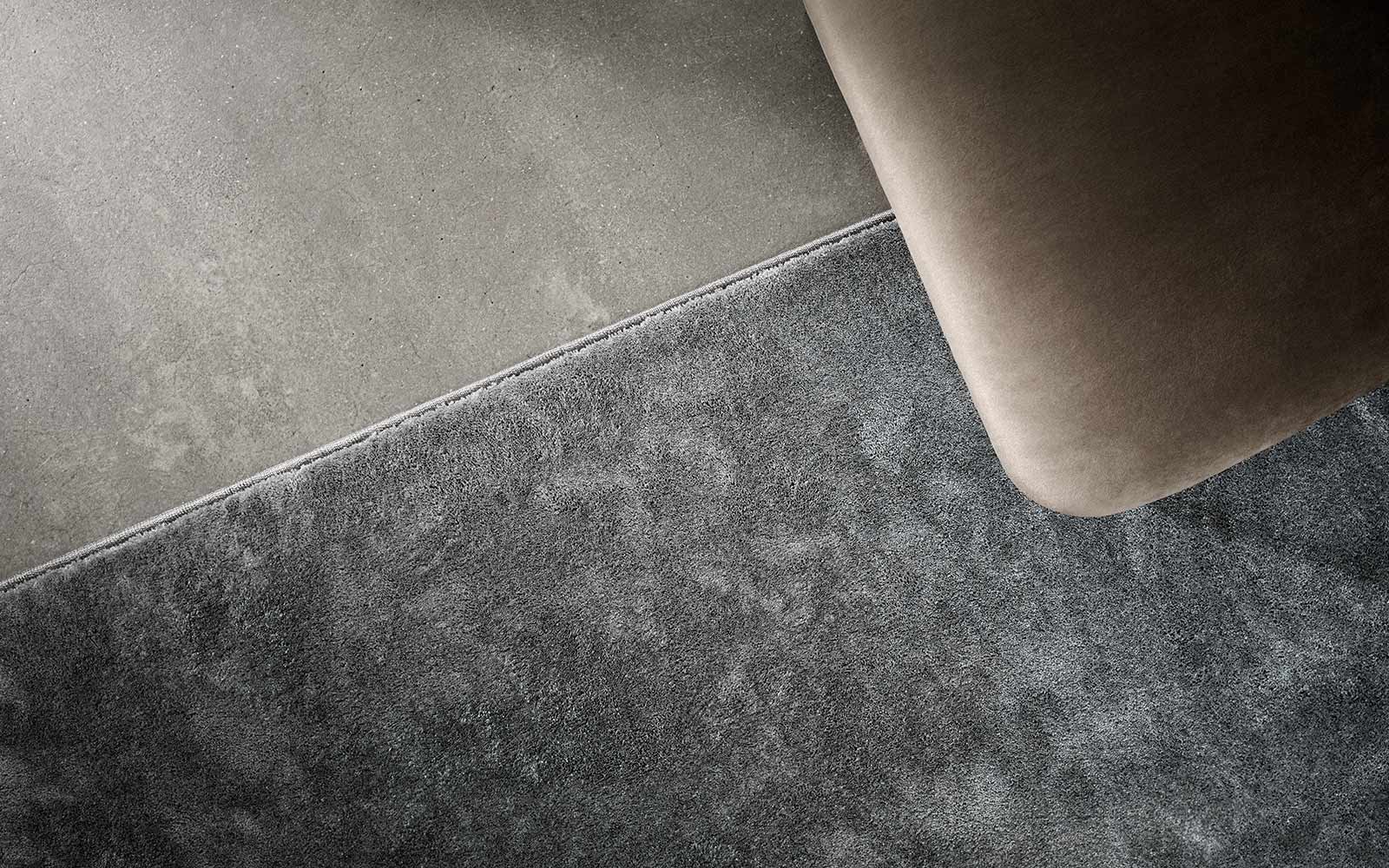 Black
Dark shades add depth and character to your space. Combine a textured construction with a ditto border to underline the contemporary raw look.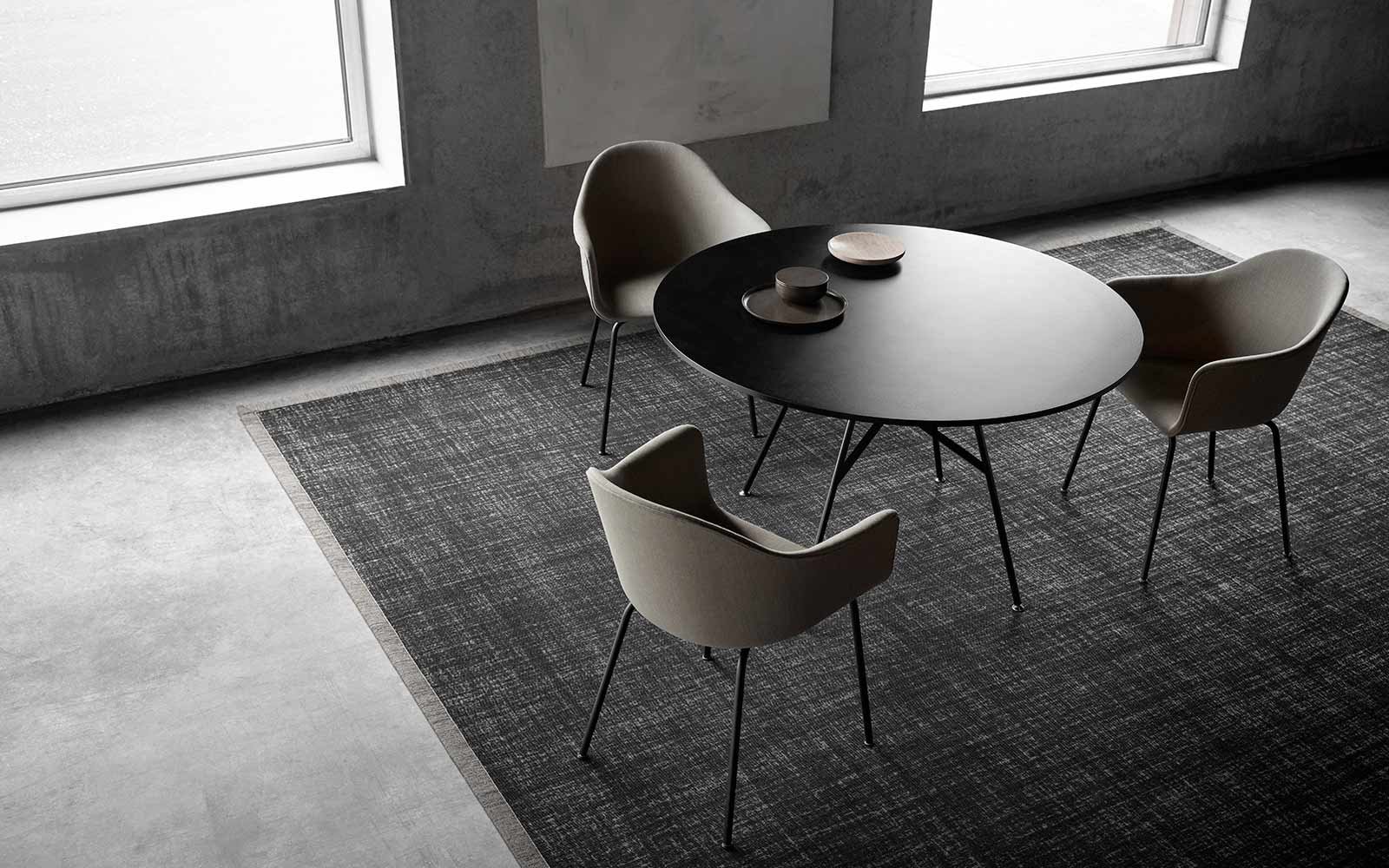 Green
Bring freshness to the cool stone and glass surfaces of today's interiors. An understated yet vibrant colour, green brightens up your space.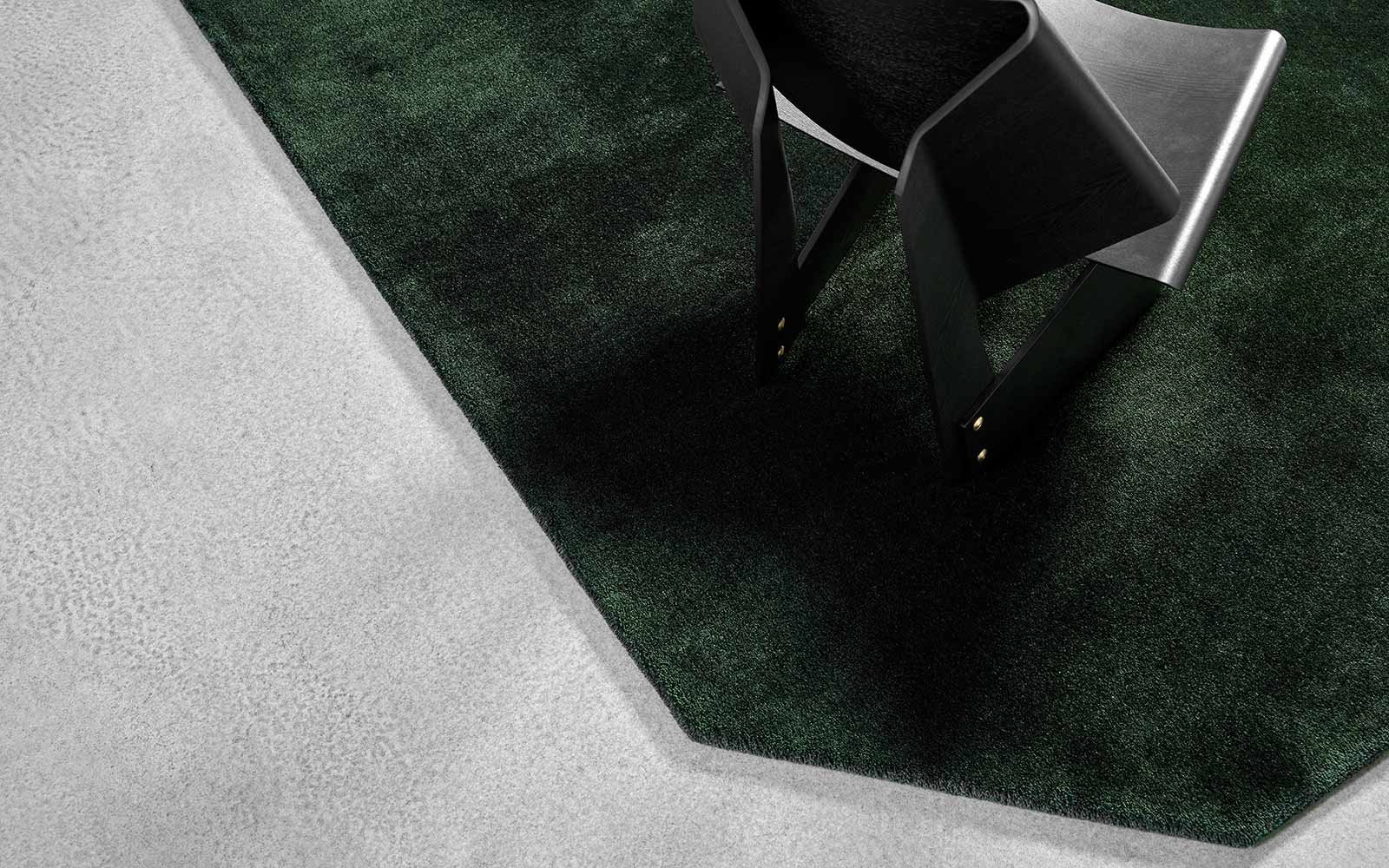 Blue
Energise your timeless neutrals with beautiful blue hues. Go for midnight blue, sky or aqua to refine your décor with elegant shades ranging from dark to soft and bright.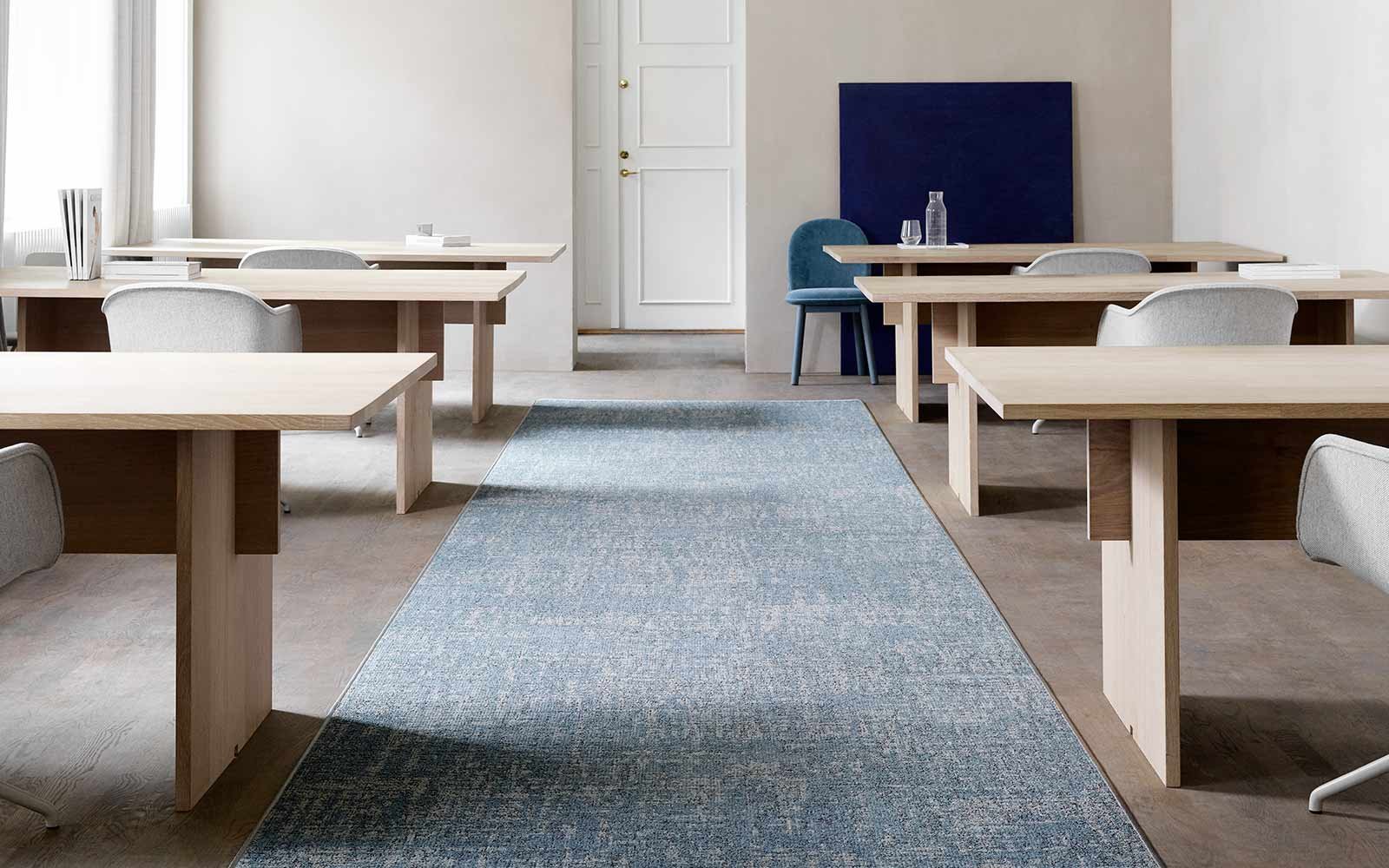 Multi
Stage your rug as a prominent piece of art. Rugs from the multi theme are ideal for colour blocking so try choosing a colour contrasting other interior surfaces such as your walls, ceilings, furniture etc. Be bold and go for powerful colours that enrich your space with a playful and personal touch.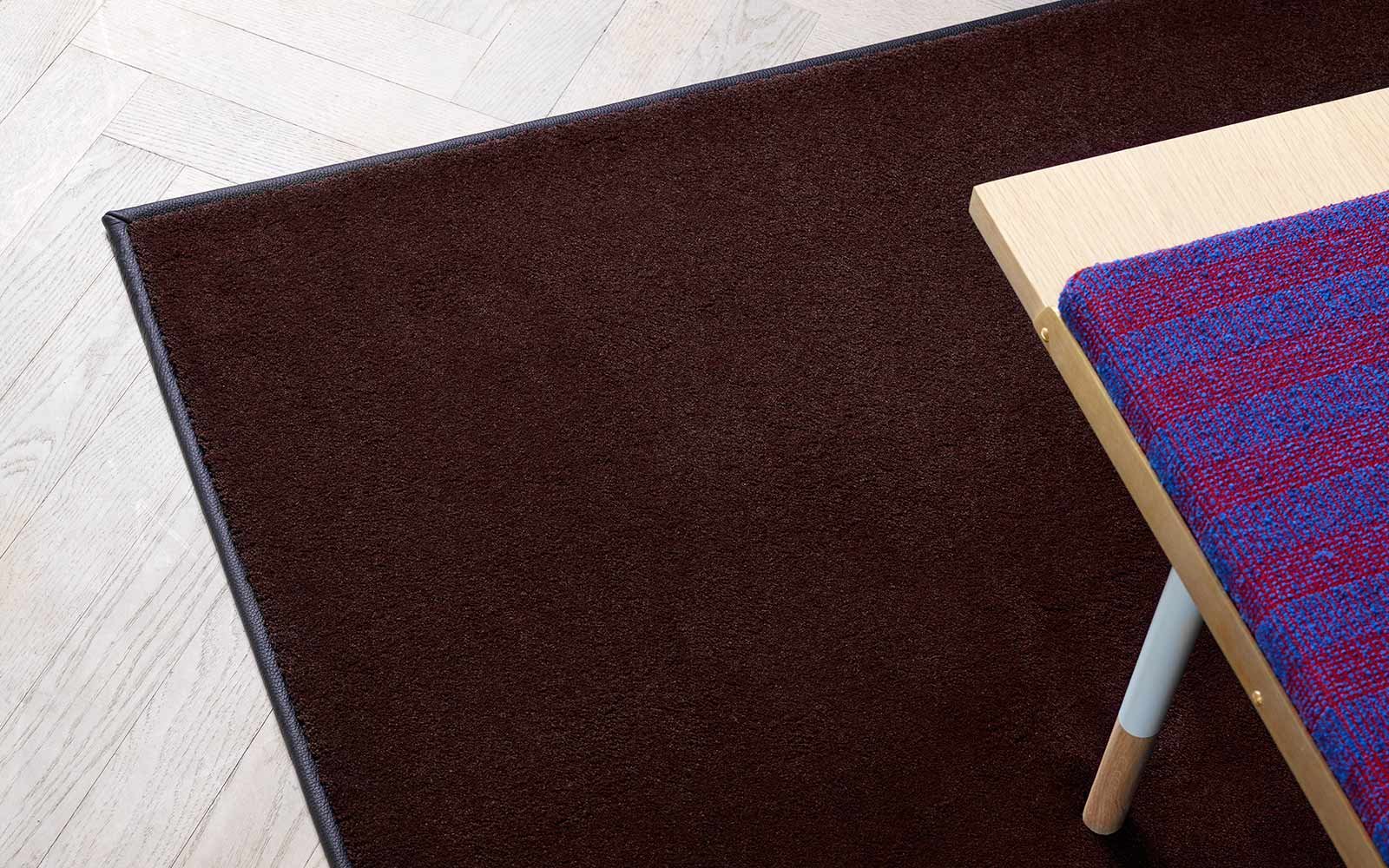 2. Choose your desired size and shape
Cut off corners for a surprising look with a modern twist. Go square, round or oval to delicately finish your classic interior style or go for a wave, moon or yet not invented organic shape to add a sprinkling of energy.
Want a small rug to define a specific zone? A big one to gather a group of furniture in a relaxing area? Or, want to go traditional or bold in size and shape? Feel inspired from the shapes shown in this article and find even more at egecarpets.com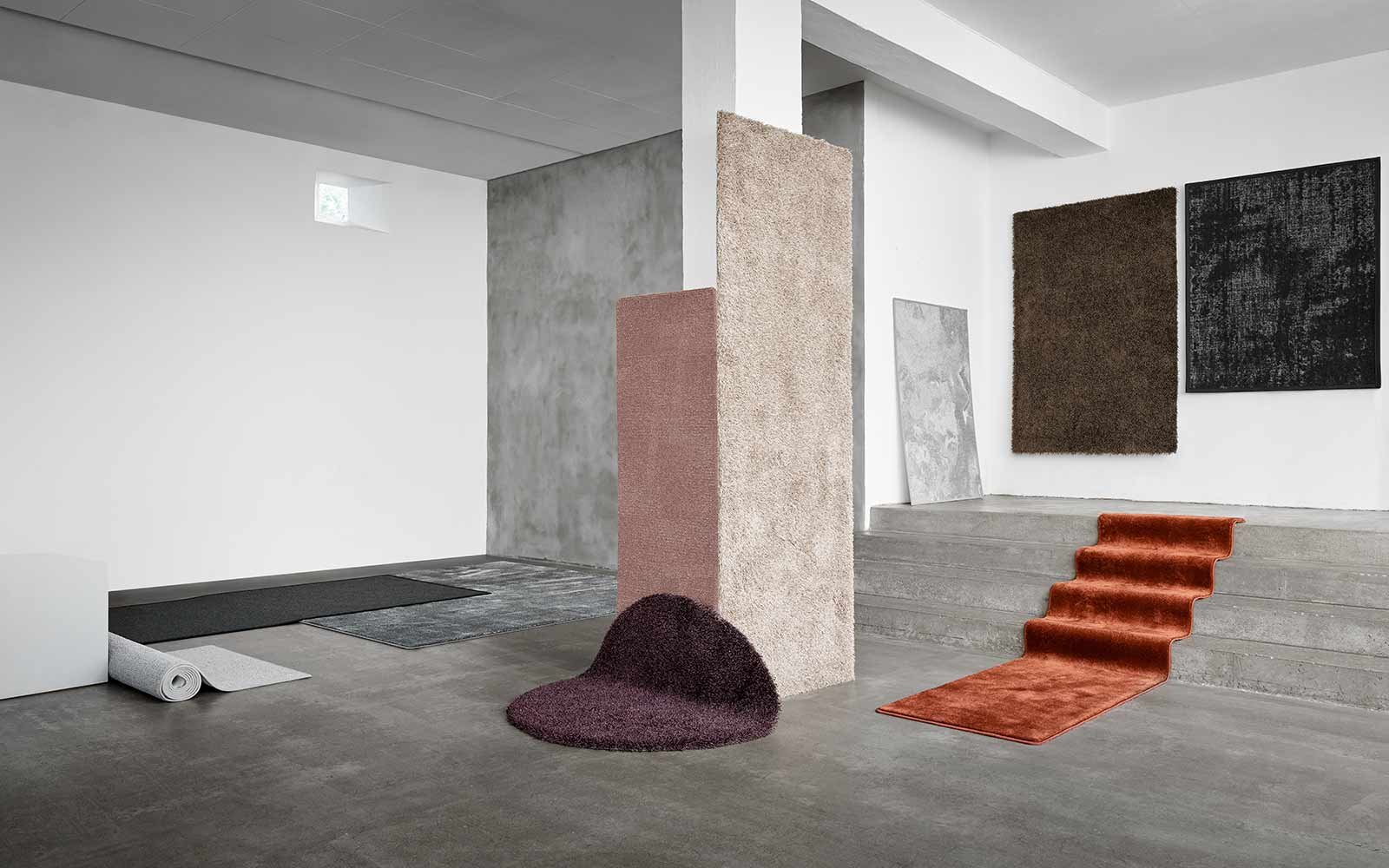 Psst… Don't miss this tip!
Selecting your new rug shape is fun, easy and effective using a quite simple and very practical approach. Cut big pieces of paper into the shapes you consider appropriate for your office, hospitality or private space. Try to arrange furniture, lamps, plants etc. on the templates, move them around, and then move them around one more time. Watch from a distance, take photos to compare your ideas and finally make your choice!
3. Choose your rug finishing
Offering 30 beautiful overlock yarn colours and 20 border options (leather, cotton, structure-woven fabrics and suede imitation in 1, 2, 3 or 5 cm visible width), finishing is your final decision to make.
Overlock stitching and borders are the most widely available options, however, the border finish requires a square shape. For rugs with straight outward corners and round rugs from Ø400 cm you can go for a minimalistic blind binding. When leaving out other materials in your carpet design, all attention is given to your carpet structure in a very simple yet effective way. If the shaggy Soft Dreams Lux quality has hit your heart like Amour's arrow we only offer a simplistic cut finishing due to the luxurious high pile surface.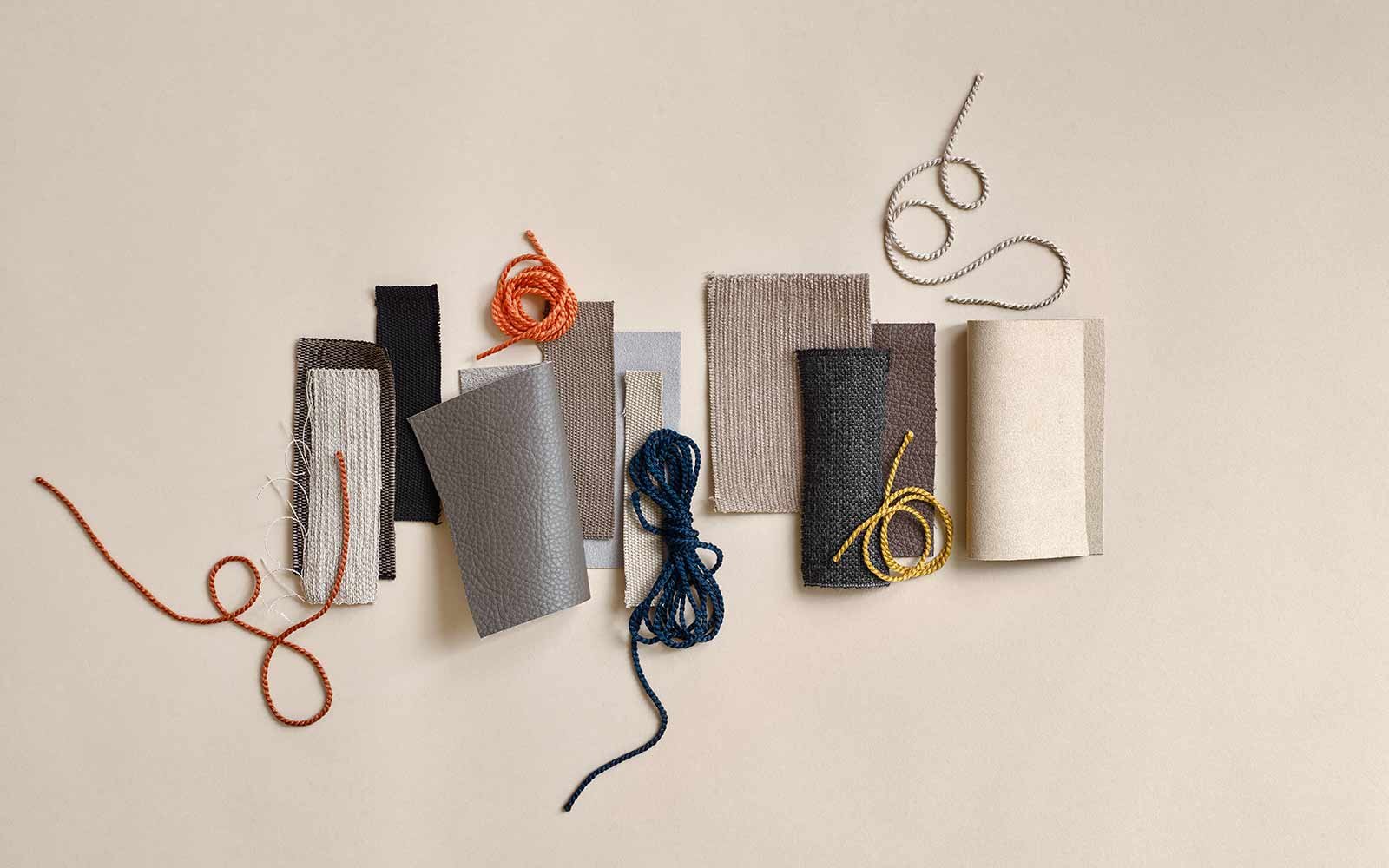 The edging is a distinct feature of your rug design no matter if it is striking, neutral or not visible at all. See the full range of borders and overlock yarns at egecarpets.com
Let us stay in touch!
Our consultants are more than happy to assist you when making your choices. Though many options are at your disposal a few questions will help you make the perfect choice. So do not hesitate to reach out for us to discuss your ideas and alternatives. We are here to help and look forward to getting in touch. And, voilà: Your tailored carpet is on its way to your floor!